I normally aim to focus on positive articles, rather than the negative ones, however from time to time, there's the need to write about a negative subject.
Speed skating is to the Netherlands, as what is NFL to the United States, as what ice hockey is to Canada, as what basketball is to Lithuania, and so on. Simply said, it's one of the so-called "National Sports". Don't get me wrong, not every Dutch person likes speed skating, but a lot of people do, and generally said, they're pretty good at it. Throughout the history of the sport, they have been dominating it, after the results for Norway started to decline. Norway still has good spells of results from time to time, and so do the occasional skaters from other countries, however, when it comes to speed skating, the Netherlands is dominant.
That what is written above counts for long track speed skating. As you may know, there are two different types of speed skating, long- and short track, both are rated as a different Olympic sport. The Netherlands is also good in short track speed skating but is not as dominant as it is in long track speed skating. The countries that normally stand-out in short track speed skating are Asian countries (mostly South Korea and China), as well as Canada. But yes, the Netherlands does win their medals in this speed skating sport as well.
2019 has however started off very tragically for the Dutch speed skating world, without any competition being involved until now. This weekend the European Championships are on the schedule in both sports. For sure the Dutch stars will be performing, but the question is, whether their focus will be on their achievements, or if their thoughts would be with their unfortunate (ex-)colleagues.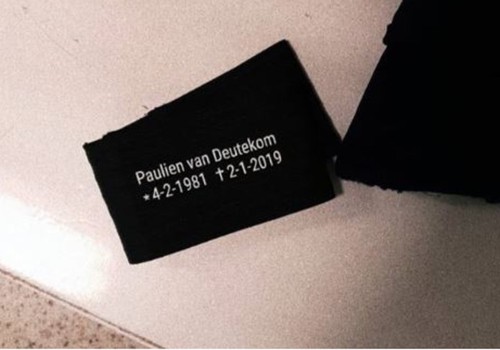 Paulien van Deutekom
Always look on the bright side of life, that is Paulien van Deutekom in a nutshell. She was like me, rather focused on the positive sides of life, rather than the negatives. Yet, life has been very harsh on her. Last summer she was diagnosed with lung cancer, on the 2nd of January 2019, she died, aged 37.
I am certainly not planning on writing articles about people recently deceased, regularly. Yet I wrote about Ed Corney just over a week ago. As written in that article, I was aware who Ed Corney was, but he was not one of my personal heroes. When it comes to Paulien van Deutekom the story is completely different, I was certainly a fan during her career.
If you have come this far into the article, you understand Van Deutekom was a speed skater, and speed skating is a very popular sport in the Netherlands. Outside of the Netherlands people practice the sport of course, but I doubt the sport is anywhere as popular as it is in the Netherlands. I am 40 years old myself, meaning she was three years younger than me. Whenever she started to become famous and started to book promising results I had my eyes set on her and I would follow her career.
She was certainly not the most talented skater out there, but her biggest talent was her perseverance. She was a fighter, but unfortunately, she was unable to fight the cancer that had entered into her body.
In 2006 Van Deutekom had her breakthrough. At that time she was still skating in the local amateur skating teams. During the Olympic Qualification Tournament, she managed to upset some of the professional skaters, earning her ticket for the 1.500 meters in Turin. During those Olympics, she was no medal contestant, but she managed to finish in a respectful 13th place. She won her first international medal at the team pursuit during the 2007 Single Distance World Championships, a silver medal, together with Renate Groenewold and, Ireen Wüst. A year later the same trio won the gold medal, becoming world champions.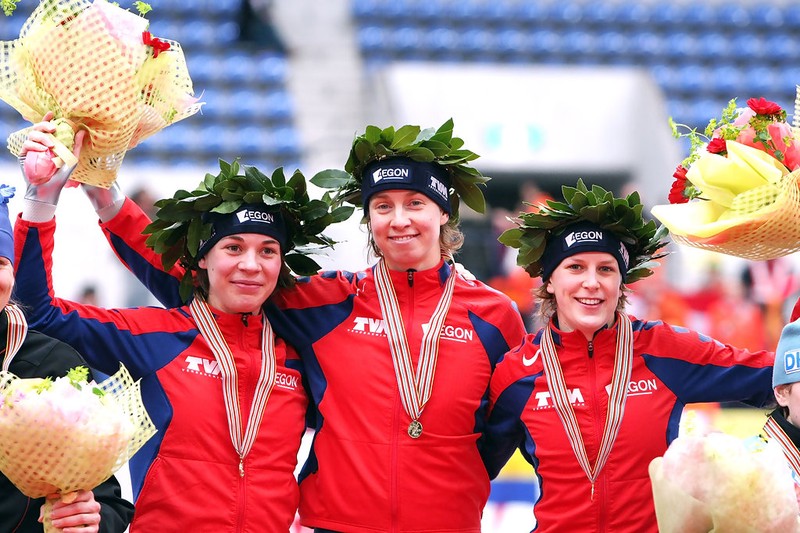 Van Deutekom is known to be always there for her fellow skaters, but during the 2008 All-around World Championships in Berlin she needed support, rather than giving support to others. The All-around championship is an overall ranking of four distances. The time on each distance gets converted into a number of points, which will then be added to the total number of points of the previous distances. Basically comparable with the heptathlon/decathlon in athletics.

That All-around World Championship in 2008 was halfway during the tournament. After two of the four distances, Paulien van Deutekom was in second place behind teammate Ireen Wüst. Van Deutekom had a burr (what is that?) on her skate, which she was unable to get rid off. As a last resort, she turned to Wüst, asking her for help. Wüst managed to repair the skate of her opponent, allowing Van Deutekom to perform on the second day, in her aim to win a medal. After four distances, however, Van Deutekom had overtaken Wüst in the rankings and became an individual champion of the world for the first and only time in her career.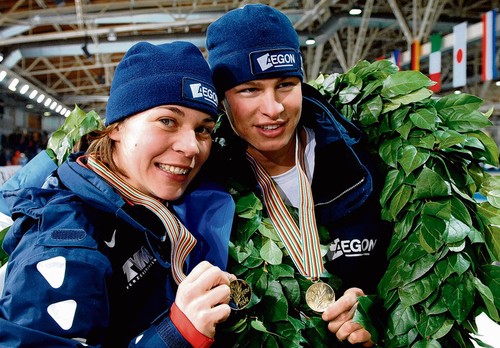 Wüst later confirmed she never regretted helping Van Deutekom at that moment, they were friends, if they were not best friends, then at least they were very close. In this case, friendship took over from rivalry, it is the perfect example that shows how close the two rivals were. Also, other competitors have openly described the positivism of Van Deutekom, as well as her friendliness, her helping hand, and her approachability. The world title was won a couple of weeks after Van Deutekom and Wüst finished first and second at the European All-around championship. In that tournament Wüst won the gold, and Van Deutekom the silver medal. Later that year, as described above, she added another world title to her honors. Together with Ireen Wüst and Renate Groenewold, she won the gold medal in the pursuit event of the Single Distance World Championships. She won silver medals at the 1500 and 3000 meters on that same championship, which certainly showed her abilities. Van Deutekom also won four individual gold medals at the Dutch National Speed Skating Championships, in both 2008 and 2009 she won the 1.000 and 1.500 meters.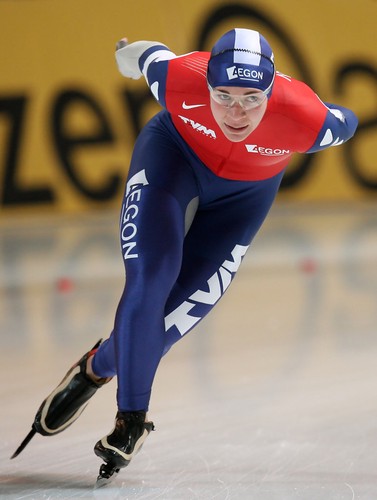 For a couple of years, Wüst and Van Deutekom were teammates at the professional skating team named TVM. Their other teammates couldn't believe their motivation to become better. When the coaches announced the end of the training for the day, Wüst and Van Deutekom continued, which gave them the nickname "The Suicide Sisters".
Without all that excessively intense training Van Deutekom would have never been able to win that world title. However, that same motivation resulted in her being over-trained at the end of that season. The aftermath of the period in which she was over-trained was killing for her career, as she would never reach the same high level again. She continued for another three years, in the aim to get back into a similar form, but this would not happen. She ended her professional career at the end of the 2011/2012 season.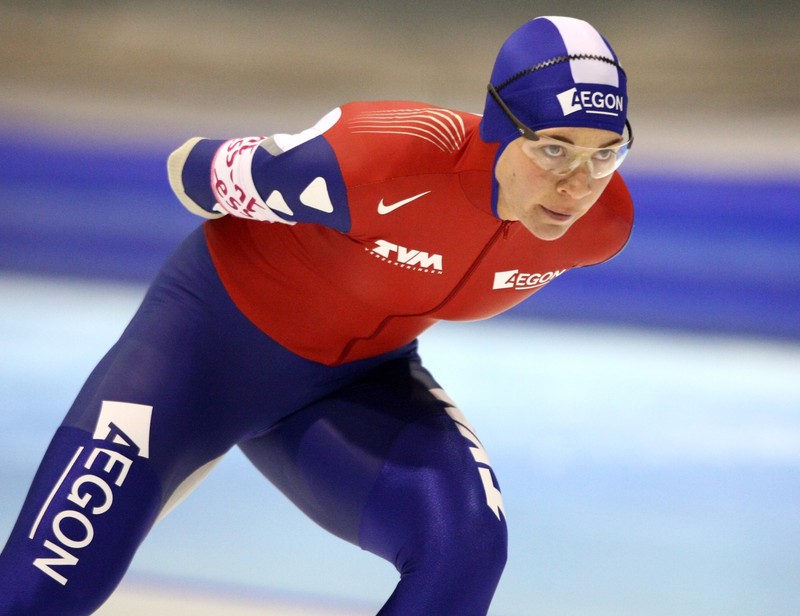 After her career, she was active for a while as a speed skating reporter on television, and in 2017 she became a mother of a daughter.
I can't remember ever seeing her without a smile on her face. She was always happy in interviews and on photos, even after she would have lost a race. Her positivism was always present, it is so sad to see that often exactly those type of people are the ones that leave our planet early.
Paulien van Deutekom was loved by her fans, by her colleagues/opponents and by journalists, not to mention her direct family and friends.
Paulien, you will be missed, rest in peace darling.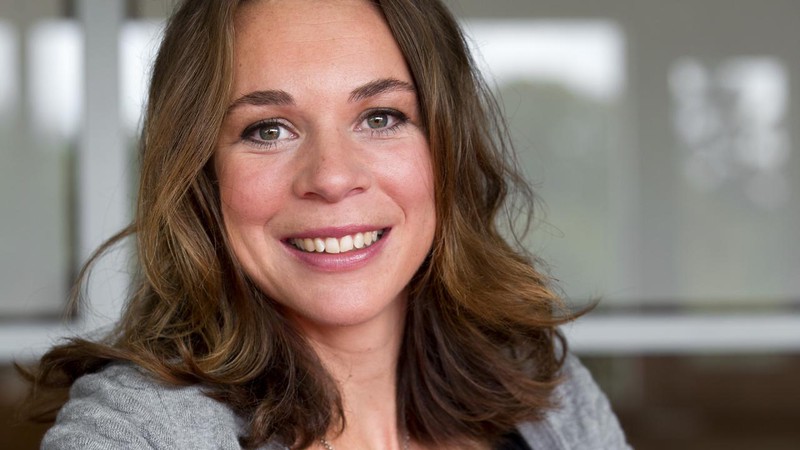 Sjinkie Knegt
Sadly enough, that wasn't all the bad news that arrived in January. Let's be clear from the beginning that the good news is, that the rest of the article is not going to be about another deceased person. Yet, when I heard about the news yesterday, the first thing that came through my mind, was "I hope he will survive".
Earlier this winter Dutch short track speed skater Sjinkie Knegt already experienced something, what was called an extraordinary injury. He got trapped at home between his forklift truck and a frame of the door that is part of his barn. Medical examinations showed that, in addition to bruises, he had severe muscle damage in his lower leg. This would cause him to miss out on the European Championships that have started today.
If only that was the worst he could experience this winter, he would have signed for that, but the news that came to us yesterday was truly shocking and has been life-threatening. Knegt's clothing caught fire when he lit the wood stove at home. Since he could not get his clothes off in time, he sustained severe burns on his face and body, as also his beard caught fire. Especially his left leg seems to be in bad shape. It is currently unclear whether the now 29-year-old skater could ever participate in competitions again. There is the talk of very severe burns, especially on his legs, the most important parts of the body to be able to skate. The rehabilitation process will take a long time. Let's hope he can continue his career next season.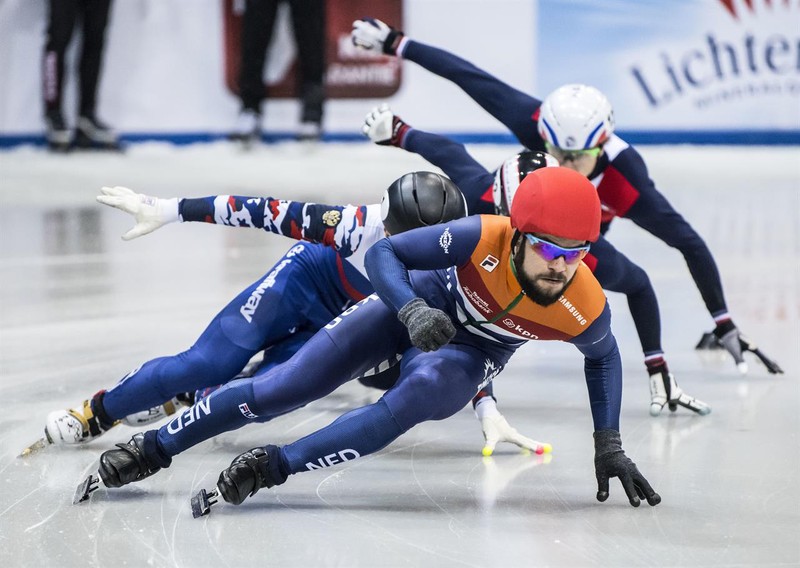 During his career, Knegt has won loads of medals. Actually, the performances as he has put them down at the Olympics are somewhat scanty, with only a silver medal in PyeongChang 2018, and a bronze one in Sochi 2014. He won a total of four gold medals at several world championships. Furthermore, he also won five silver and three bronze medals at world championships.
When you are such a world-class skater, you should also win a lot of prizes on continental championships, which is exactly what Sjinkie Knegt did. He is currently a twelve-time European champion and also won five silver and two bronze medals at European championships. He is also the national record holder at all distances, and world record holder at the 1500 meters. That record of 2.07.943 minutes he skated at the Utah Olympic Oval in Salt Lake City on 13 November 2016.
The above data does not include the medals he won during World Cup races. In addition to that, he has also won another fifteen gold, thirty-five silver, and fifteen bronze medals in World Cup events.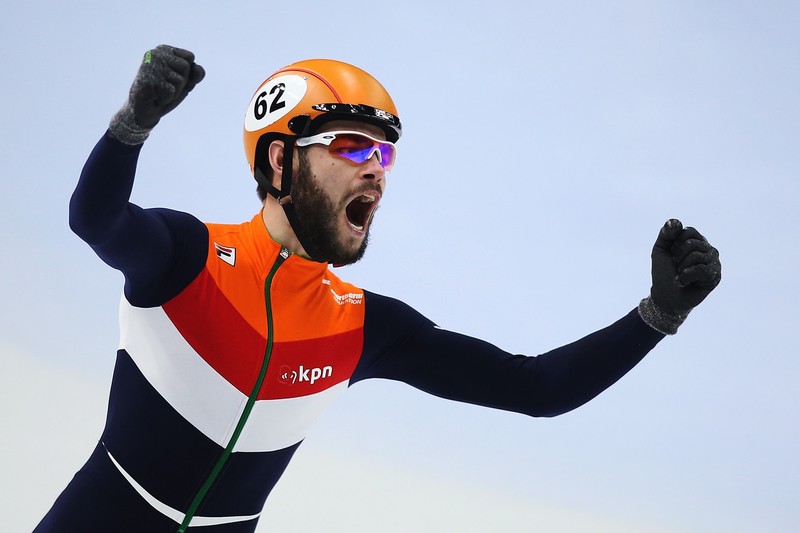 It should be clear that Sjinkie Knegt is not just a skater, but really a world-class participant who suddenly disappears from the stage because of some small moments in daily life. Such small things can completely change our lives at unfortunate moments. The task is to be as careful as possible, but of course too careful is not good either, then you often call the disaster over onto yourself. What has been described in this article makes me realize at least that as long as we are here, and as long as we can do what we want to do, we have to enjoy this life.
I want to thank everyone again for reading.
My next article will be a bit more cheerful, at least I hope so.