With our calendars pacing towards November, it is time to say "winter is coming". In those frosty months, when many would take the road to the South in search of warmth, some snow-loving white walkers would be passionate to travel up north and further explore the intensity of the season. And, one cannot simply discover those riches without some sliding on the white sheets of sheer beauty whether through snowboarding, skiing or tube-sliding. Add some music, food, dance, performances and competition to that and you have got the best package you could ever imagine. If that was compelling enough, then let's take a look at some of the best places and festivals to grab your share of the excitement this winter.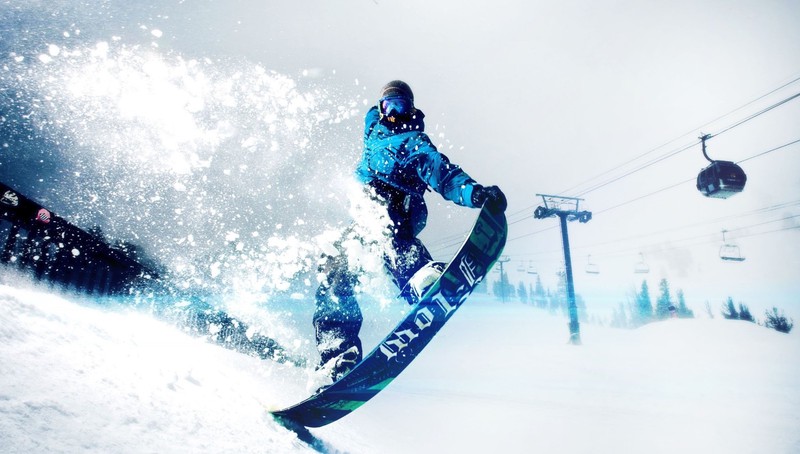 ---
Breckenridge dew tour (Colorado, USA)

John hickenlooper said "Colorado does not shut down, does not quit, does not break". This playground for adults and the land of adventures is a perfect stop for the world-class Olympic medalists and professional athletes, where they would demonstrate some of their hidden skills including slopestyle jibs, superpipes and ski/snowboarding jumps. Apart from (men and women) competitions, some stunt tracks would also be open for public after which all participants would gather to celebrate the day of the dangerous.
Details & Booking: Breckenridge events website
Price: Free
Dates: 11-17 Dec, 2018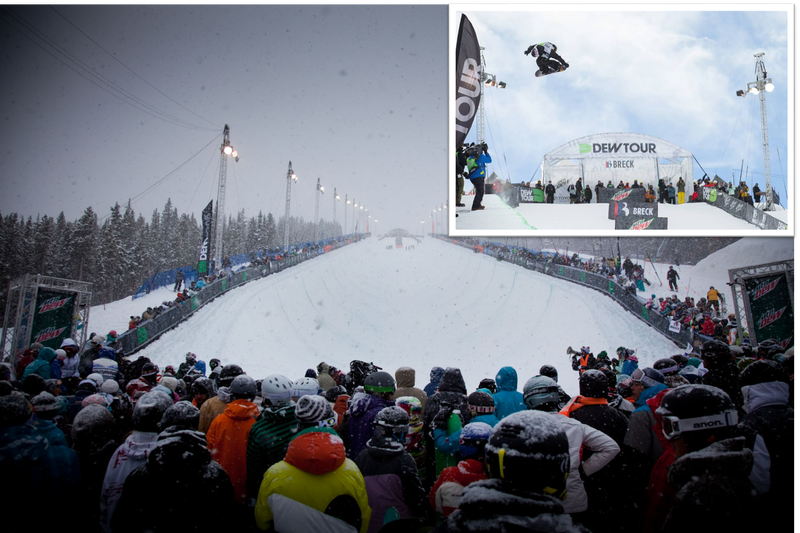 Rave on Snow (Saalbach, Austria)

You said 'party all night?', that's old. With a 25 years history, this insane 'rave on snow' is a non-stop, open air, chilled bones nightmare of parties where you would beg for mercy but would not be provided. To fuel that, the organizers would present some of the irresistible top-class DJs like Pan Pot, Magdalena and oliver koletzki. If you have learnt to dance on the snowboard while managing sleepless rocking nights, this festival is just right for you.
Details & Booking: Rave on Snow website
Price: Concert (25-60$), Lodging (Variable)
Dates: 13-16 Dec, 2018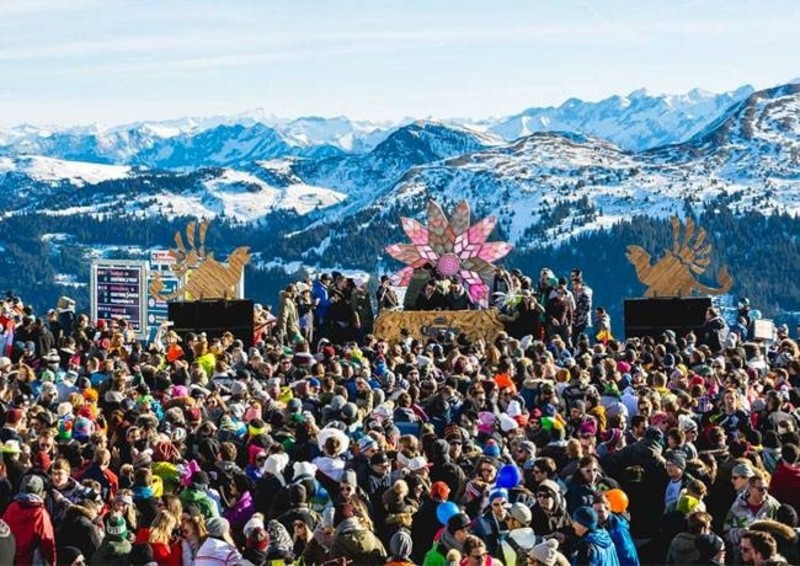 Sapporo Snow festival (Odori/Tsudome, Japan)

Not a huge fan of rums and drums? This world's biggest ice sculpture festival provides an entire small-scaled city of vibrantly lit monuments that would be a perfect place for romantic endeavor. Being within the reach of frequent transportation, this place is equally attractive for tourists, photographers, musicians, families and sportsmen with an on-site basic level facility to enjoy ski, snowboard, skate and snowmobile. In addition, some great artists decorate the night with some Japanese cultural performances, giving an opportunity to further explore the traditions of the brave nation, simultaneously.
Details & Bookings: Snowfes website (English version available)
Price: Free entry, tickets for activities
Dates: 31 Jan – 11 Feb, 2019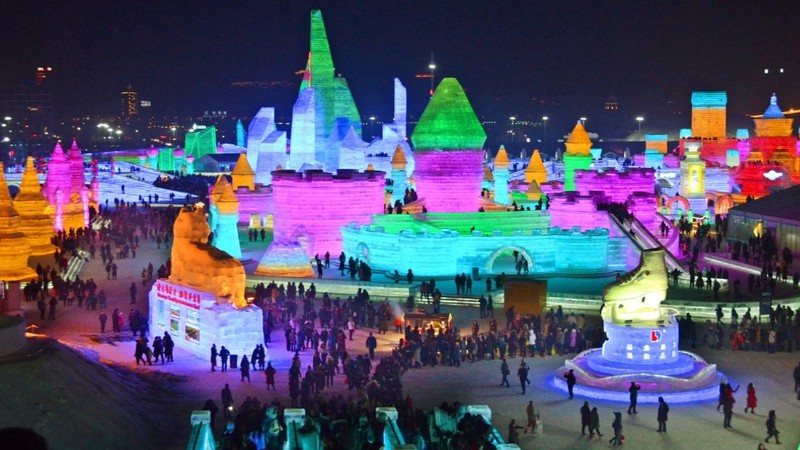 Altitude comedy festival (Mayrhofen, Austria)

Why so serious? Sports is fun and so is winter. The theme is presented in a hilarious way at the altitude comedy festival, where after experiencing the snow-riding excitement during the day, folks gather together for some laughter at night. The festival has quickly gained popularity as more and more international comedians are joining the camps making it the 'the funniest show on snow'. The place features Austria's steepest pistes with a total of 625 Kms, a 200 years old wooden barn and a night club entirely made of snow. A perfect place to nourish your sweet spirit while being far away from the bitterness of hectic life.
Details & Booking: Festival's Website
Price: Early bird $130 and VIPs $199
Dates: 1-5 Apr, 2019
Pole of Cold (Oymyakon) festival (Yakutsk, Russia)

When the conversation is about Sports, festivals, cold and all under the title of 'extreme', it is impossible not to think of this vast land sitting right at the head of the North Pole. If you had been ever truly fascinated by the idea of meeting 'Lord of the cold' while your transport would be a Santa-steered reindeer sledge racing through the deadly steeps of Verkhoyansk mountain in a competition with others, you should definitely risk your life here.
No kidding, this Kolyma track in English means 'the road of bones' built by some prisoners from the earlier era and is arguably the coldest place on earth. If you manage to arrive your destination alive, you would be presented with ethno-group performances, folk dances, competitions in traditional northern sports.
Booking & Details: Bekalnature website
Price: 1500$ ~ for tour, transport, accommodations etc
Dates: 20 Mar – 3 April 2019
---
Mark your calendars and grab your gears, there's a lot of excitement to catch this winter.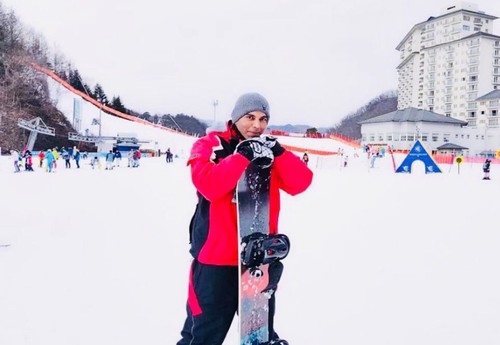 For last couple of years, I have been hitting the road to the northern side of Korea almost every season and have explored some of their most famous Ski/boarding resorts. If you are interested then I would recommend Elysian Ski Jang and all-time favorite High 1 resort. They have almost all sorts of tracks (for beginners -professionals) with very decent lodging and transportation facilities.

That's all for today..

---
Which one of these festivals would you include in your bucket list?