A few hours ago, on the official website in social media, the Polish speed skater informed about finish her career.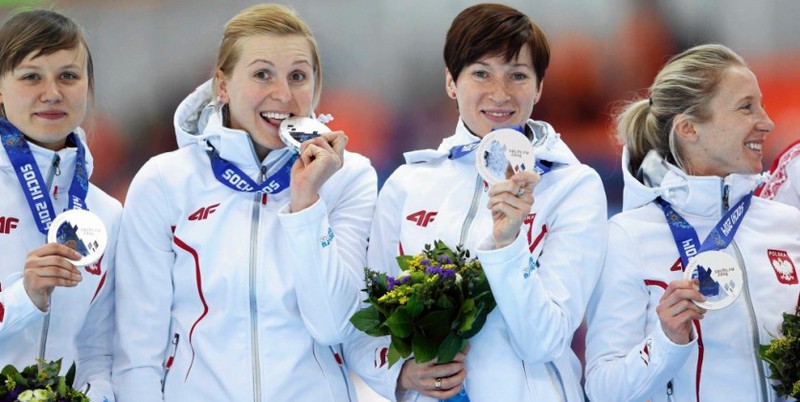 A few hours ago, on the official website in social media, the Polish speed skater informed the fans with an entry in which she would like to thank everyone she met on her way during her career. She starting with her parents by her second husband - Jakub, their two daughters, and the coach - Krzysztof Niedźwiedzki. Of course, she sent her thanks to all sponsors and fans of Polish sport. She also wrote that 30 years of skating taught her patience and overcoming her own difficulties, and above all gave her the opportunity to pursue her own dreams.
Speed ​​skater born on January 1, 1980 in Sanok (Poland). She began her career under the guidance of coach Marek Drwięga in "SKŁ Górnik Sanok", she training there in 1994-2003, in turn developed her career under the supervision of Wiesław Ucznia and later in the national team Polish coach Wiesław Kmiecik. Then in 2003-2007 she performed in the colors of "AZS Zakopane". The final stage of her career was carried out in "LKS Poroniec Poronin", under the supervision of Krzysztof Niedźwiedzki, mentioned in the acknowledgments.
In 1994-2003 she won 74 medals, including 46 gold, 9 silver and 19 bronze. However, her biggest achievements are the Olympic ones, she took part in them as many as 5 times since 2002, the last of her games took place this year in Pyongyang. She stood on the podium twice, both with team. First Vancouver 2010 - Bronze and in Sochi 2014 - Silver.
Other performances ended on further deposits: Salt Lake City 2002 - twice 26th place at distances of 1500 m and 3000 m, Turin 2006 - 8th place for 1000 m, 11th place for 1500 m, 10th place for 3000 m and 16th place for 5000 m, Vancouver 2010 - 15th place in the 1500m race, 31st place in the 1000m run, bronze medal in the team run over the distance of 2400 with Katarzyna Woźniak and Luiza Złotkowska, Sochi 2014 - 6th place in the 1500 m race (in the 3000 m race was disqualified for technical error), silver medal in the team race together with Katarzyna Woźniak, Luiza Złotkowska and Natalia Czerwonka.
At the World Championships she achieved the following results:
2000: 1000 m, 23rd place; 3000 m, 19th place, 2001: 3000 m, 20th place, 5000 m, 15th place, 2004: 1500 m, 10th place; 3000 m, 13th place, 2005: 1500 m, 9th place; 3000 m, 9th place; 5000 m, 10th place, 2008: 1500 m, 8th place, 2009: 1500 m, 5th place.
It's not her only achievements - you'll find more here.
Katarzyna Bachleda-Curuś has contributed to the Polish sport with her always honest attitude in the fight but above all a worthy representation on the world stage. She ended her statement expressing hope for starting a new one time in her life that will be equally interesting because "...I do not miss ideas and challenges" - she said.
Thank you for such a beautiful career and we hope that we will hear a lot of good about Katarzyna Bachleda-Curuś but maybe not in sports area!