"Don't whine about Laura."
Germany had a female super star racer with Laura Dahlmeier- she resigned at a young age and now the German Biathlon team suffers a bit - any many are annoyed by all the comparisons with Laura.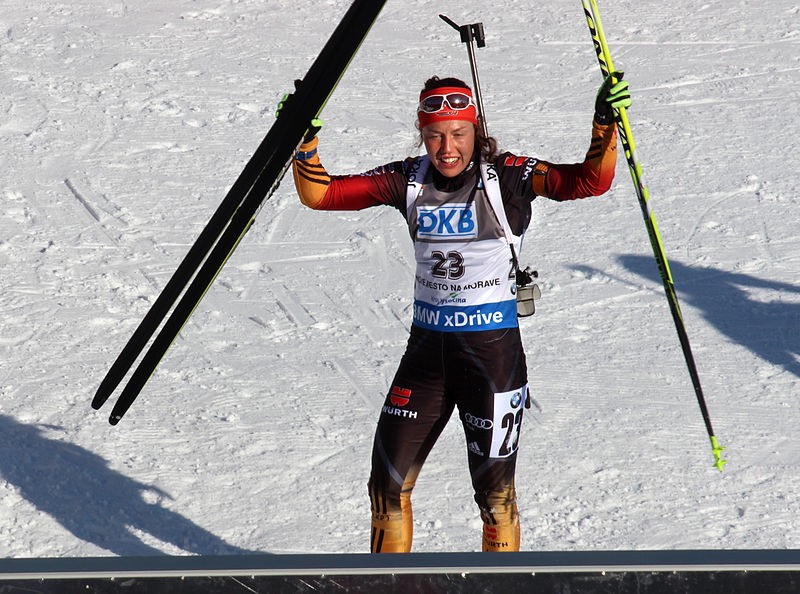 Biathletes annoyed by Dahlmeier questions
After the retirement of Laura Dahlmeier, the ski hunters want to enter the podium but -wishful thinking only? Laura Dahlmeier has resigned, but is still somehow present - much to the displeasure of Vanessa Hinz and other German ski athletes.
That could be compared to the situation when Magdalena Neuner resigned - it's all about the competitiveness of the biathlon ladies. And that makes the German ski hunters displeased. The entire team has to accept that Laura is not active anymore.
Starting difficulties - like last year
In contrary to the male team the start of the season was not that bad for the female ski hunters. Even if it wasn't quite enough for a podium place in the individual races in Östersund. The team is still strong so no worries for my guys? This era after Laura, the time calculation should not play any role right now - view into the future should be the main strategy. Biathlon is an individual sport.
After the retirement of the record world champion Neuner, who is now 32 years old, there was a historic debacle for the ski hunters at the 2014 Olympics, before Dahlmeier in particular provided the highlights. Three years after Neuner's career ended, she celebrated her first World Championship title with the relay team. In 2017, the now 26-year-old made a highlight of her career with five World Championship gold medals. And ended her biathlon career after last winter - just like Neuner as double Olympic champion. But this time the women's team seems to be in a better position.