Visiting Red Bull Munich
Top National Ice Hockey is one kilometre from our house - so we visited the German Champion again over the weekend - very cold day in Munich especially in and outside the ice hockey hall where they partied with local radio stations some anniversary. Check out my ladies and an expert from the park.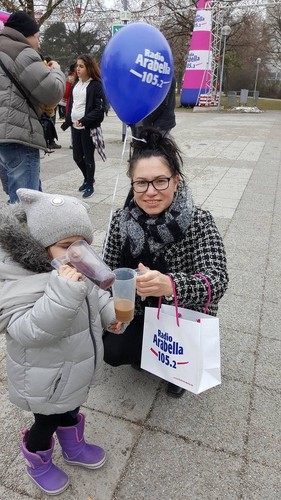 Historic background (Source Olympiapark.de):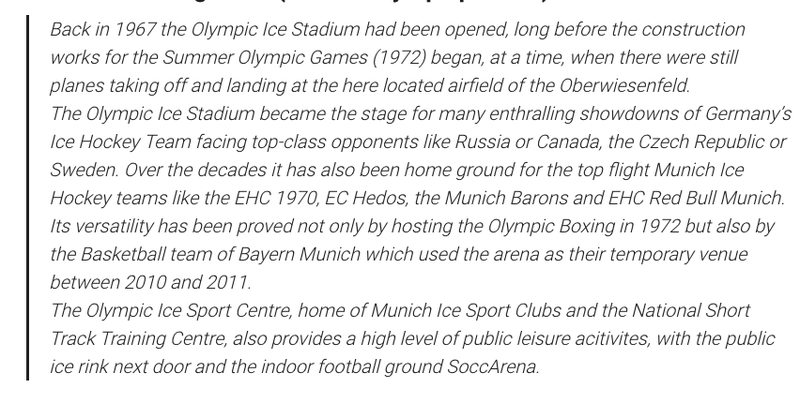 Who plays there usually?
As indicated the current German champions "Eishockeyclub Red Bull München aka Munich Red Bulls Ice Hockey Club" is using the hall for its matches in the German Hockey League. After several re-brands and changes of sponsors the current professional ice hockey team is dominating the German league (DEL) since a while having won 3 DEL titles in a row. Always worth a visit if you are near Olympic Park.