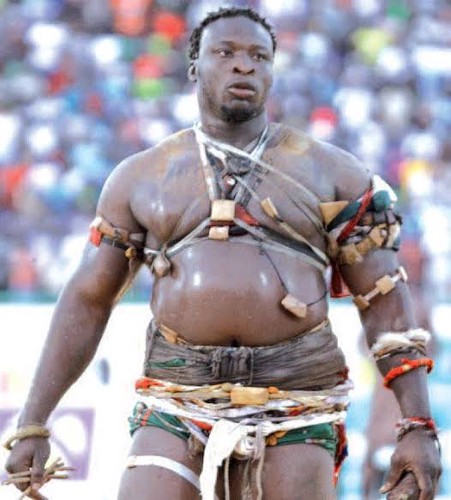 With a frightening and an imposing figure, coupled with a surprising wrestling speed and skill, Ama Balde is a present and real danger to the crop of the so called Very Important Personalities of the African Traditional Wrestling.
If one will attest to his awesome victories over Gouye Gui, Zoss and Tapha Tine, then it will be very difficult for any Wrestling heavyweight not to be wary of him. Sometime ago, Balde was defeated by Modou Lo who is the leader of Rock Energie team and the newly crowned king of arena when he was still playing football. Balde is set to dethrone King Modou even before the echoes drums celebrating the crowning of the new king.
According to Boy Niang 2, Ama Balde has the talent and the courage to stop Modou from enjoying a long reign on the throne. Although he recently lost a recent encounter against Lac 2, analyst have it that he posses the requisite attributes to be a major threat to Modou.
Whether it was sheer luck or clear strategic move, the present king of the arena defeated Eumeu Sene, the former king of the arena with an upper cut that knocked out Sene flat out. The bout was over and done with in a matter of minutes. There was no real combat between them for one to use it as a measure of Modous supremacy over Sene or any top dog for that matter.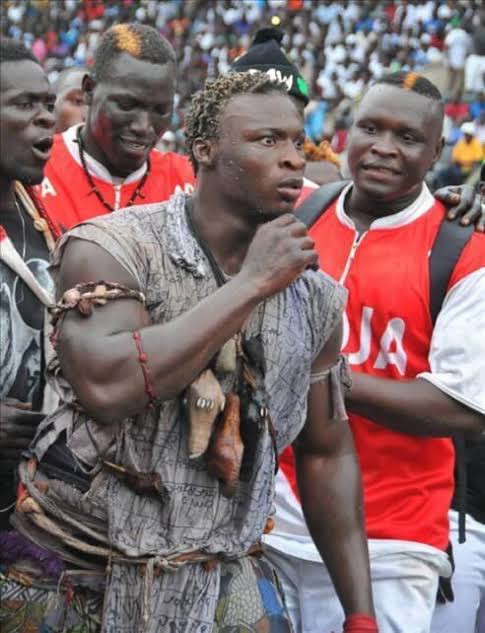 Balde is awaiting the promoters to come to an agreement in the ongoing negotiations for his impending match with Gris Bordeaux. Besides Gris, his promoters are also talking with the promoters of other fighters such as Bomardier and Tine.
Balde said that being prepared for a fight all the time is his style. "i don't have to wait for a deal to be struck before i get down to the gym, no, i live as if the next day is major fighting day for me. So he is not taking his training for granted. It is common knowledge that he trains in the gym for minimum of 5 hours in a day besides the daily routine practice with his teams mates at their training ground.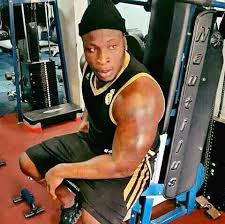 When asked if he fears any opponent, Balde said that as long as that opponent is a wrestler in the African arena, even if he is a spirit from some unknown god, then there is no fear. Fear is for the faint hearted. He further clarifies that there is a difference between fear and respect though, one cannot dismiss the top dogs with a wave of the hand. Every opponent is dangerous and a potential victor, as such, their is the need to treat them with respect.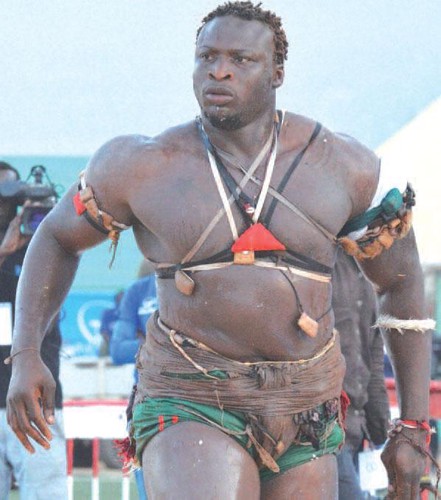 Being a former footballer turned Professional wrestler, Balde is a young and has the devastating combination of speed and the stamina to surprise and wear down opponents. Also, the young man takes his trade more serious than most wrestlers his age. At the rate his is going, it will be quite a surprise if he does not become the king of the arena in the nearest future and at a very young age.
Thank you for stopping by as usual, Sincerely @izge.