Ok ok, I know I said that I was going to publish 1 article every 2 days but believe me today I was very bored and I ended up reading some articles and well here I am starting another little story.
I want to announce that any initiative or new contest would have my support, if you have any ideas and need to be in the "hot" section you can contact me by discord or commenting on any of my publications!
This day has been loaded with good news and perhaps a very bad one, among the good news we have that our partner @mikey is already representing us in a poker tournament! (wish him the best), scorum also made a new maximum in his price! On the other hand, the only bad news I've read today is the murder of 4 spectators at a Mlf tournament in California.

Well today as usual, I will tell you a little about the tragic end of a sports star.
An idol from Mexico, heir to one of the most prestigious lineages among Mexican wrestlers, Perro Aguayo Jr was a professional wrestler and promoter that Mexican wrestling will never erase from its history. We can emphasize from his career the possession of several champion titles between champions (a king of kings), he was simply born to entertain his people and loved what he did.
Mainly I come to talk about his death, Perro Aguayo Jr was in the main auditorium in Baja California in a double fight against the ex-WWE and beloved fighter, Rey misterio. Just 6 minutes had passed when all the happiness and euphoria that had flooded the room thanks to the happy fans and their laughter became a gray scene and full of uncertainty and fear. Perro Aguayo Jr was thrown out of the ring abruptly into the ground, he quickly climbed back up and tried to get back into the fight again but before he could get fully upright, he received a double flying kick near his neck, slamming him into the ropes that They were made of steel and plastic.
Perro Aguayo Jr was lying without reacting on those strings, the fight continued because his partner was still able to fight, a partner of Perro Aguayo Jr was trying to revive him and prevent him from falling asleep, almost 4 minutes later the fight stopped definitively and quickly a first aid group came to help him. He still showed vital signs so they asked for an ambulance and finally his death was announced that same day during the early morning hours.
What killed "him"?
Well, this is my favorite part and easier to write, although you can not know the exact moment in which Perro Aguayo Jr received the damage that caused his death, it has been said that it was just when he received the double kick of Rey misterio and He ended up crumbling against the ropes.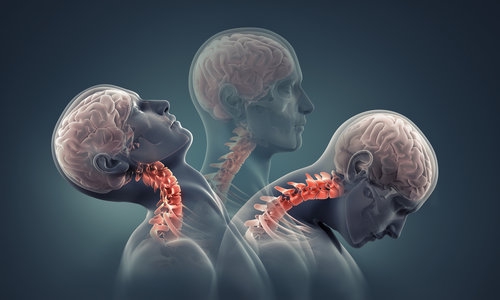 At the moment of the impact Perro Aguayo Jr got a cervical trauma which caused his cervical spine to undergo a rapid and forceful blow causing a cerebrovascular accident, which is simply the closing of the passage of blood to the brain causing all the body enters a massive chaos, which resulted in a cardio-respiratory arrest, all this took place thanks to the delayed reaction of first aid members, although perhaps Perro Aguayo Jr could not have recovered from that blow by the force that applied on the 3 cervical vertebrae that were fractured.
Who is guilty?
Here comes a problem that Mexico in recent years has been suffering too much along with corruption and high indices of crime and overweight, journalistic sensationalism and scandal.
The titles on the covers of the magazines and the media did not talk about the sad death of an icon of the Mexican struggle, they marked and contemptuously judged the mystery king as the murderer of Perro Aguayo Jr.
It is simply impressive how the desire to earn money at the expense of other people's situations, whether it is a case of a polemic or, in this case, the death of a beloved athlete, can hurt and hurt the image of third parties.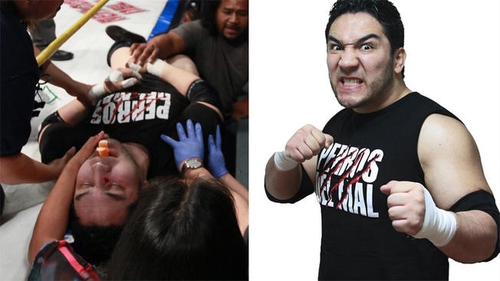 Evidently Rey Mysterio was not to blame for what happened, according to the words of other professional fighters and ex-companions of Perro Aguayo Jr, they express that all fighters know the risk they are exposed to when they get into the ring, everyone knows that they put their lives in game when they get into the ring and they know that maybe one day they will not come down alive from the ring. However, there is a belief that wrestling does not imply any kind of risk or possible harm to wrestlers, which is a total farce, evidently the main reason for the events is to entertain and amuse the spectators and the public in general but all the fighters are in constant danger, because they have to take blows and perform stunts that a normal person could not.
On the other hand, even though the death of Perro Aguayo Jr should have caused a reflection on the lack of concern and attention that must be had towards the fighters by the promoters and firms that carry out the events, it did not have any impact.
finally, I can only say that Perro Aguayo Jr left a hole impossible to fill in the hearts of his people, so many thousands of freaks still miss him and his great personality fierce. His father remained silent during his son's funeral held in Guadalajara.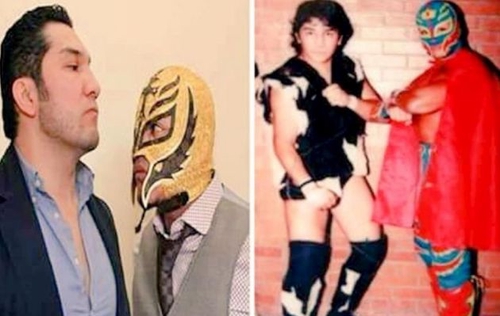 His ex-classmates said goodbye to him during interviews and social networks, in addition to sending their condolences to the fighter's family. Even Rey misterio who was that person who saw his "debut" and also was against who had his last fight, was read on twitter expressing the pain of losing a friend.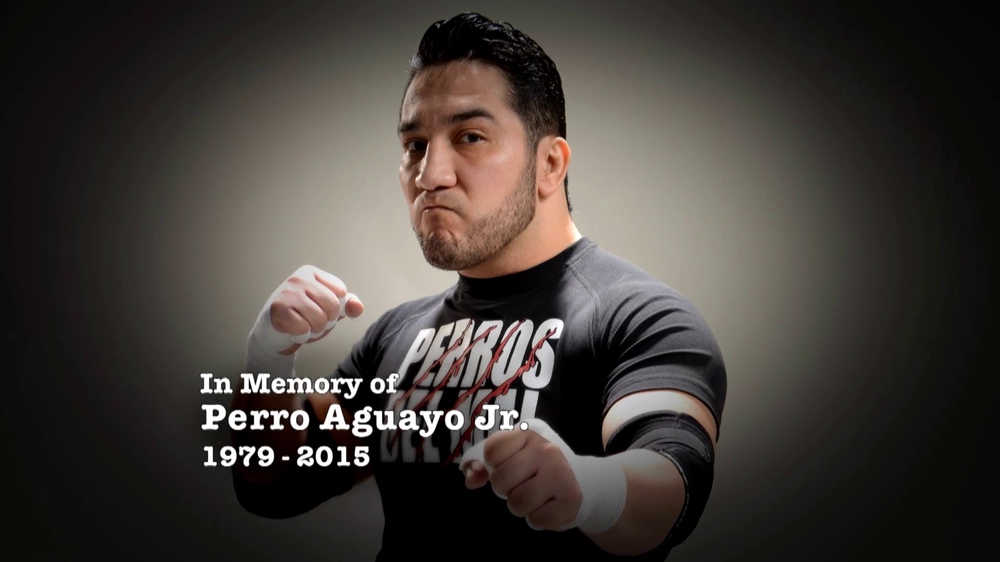 ----------------------------------------------------------------------------------------------------------------------------------------------
Well, I hope to see your posts on the Discord channel and wish you the best.