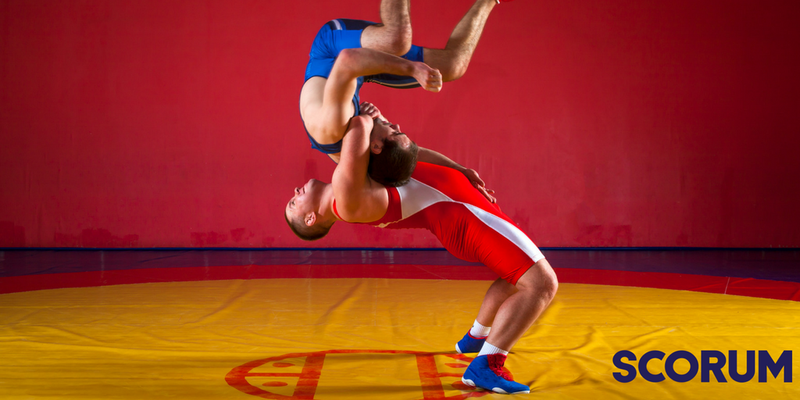 "You go to this school? Oh, I thought you were just visiting," a classmate said after I asked about our homework for that day. I was a short, pudgy 13-year-old with a baby face that made most students question why I was at their middle school.

I was quiet and reasonably shy, but I wanted to change that, plus, I had a brother's reputation to live up to. When it came to sports like football and wrestling my first year in middle school, I didn't feel like I had a choice -- I was expected to participate. My brother, who later played Division III college football, had left quite the impression on my school. It helped me avoid a bit of the harassment I might have gotten otherwise, but also came with high expectations.
After football season was over in 7th grade, which was a disaster as our team finished 0-4 and included a game in which I personally botched three onside kicks, there was a lot of pressure on me to join the wrestling team. With one of my best friends, Tremaine, joining the team, I felt comfortable giving it a try, although feeling comfortable is difficult in a singlet.
Training for My First Match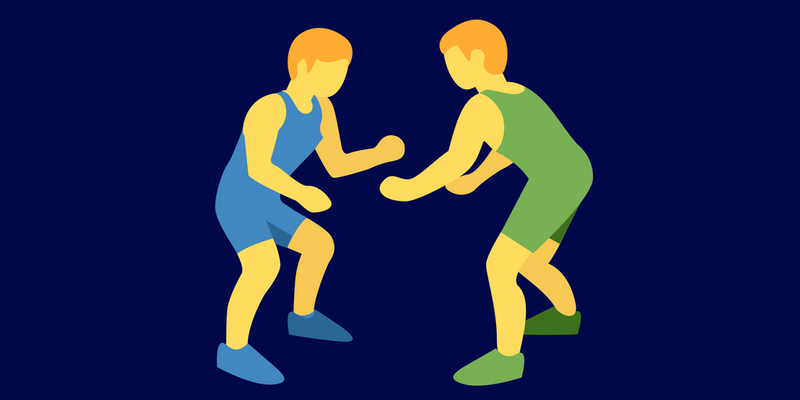 We went through over a month of conditioning before our first match at South Middle School in Kalamazoo, Michigan. As someone new to the sport, I really needed coaching and strengthening to have a decent chance of holding off an opponent. I soaked in what I could and tried to prepare for the first wrestling meet.
We arrived at the school and ate a small meal in their cafeteria, which would be transformed with a couple of wrestling mats into a "gym." We finished out milk and a couple of small snacks and then it was time to see who we would match up against in our weight class.
I was to face Roger, a well-toned opponent who I didn't know at the time but would later become friends with. He also went on to wrestle in high school and college, so I assume you already know at this point in the story what happens next.
The match began and I remember a lot of heavy breathing and awkward grunting. My strategy was to be an unmovable boulder and simply wear him down with immobility (not moving). I believe I lasted a full round, but was eventually pinned by Roger.
Another Match?
The matches continued through the different weight classes, and our team had lost, by a significant margin. Due to the size of each of our teams, there were several wrestlers who hadn't gotten their chance to wrestle. One of our better wrestlers, Ben, was in a lower weight class and had won by default since no one from South Middle School was in the same class. The coach asked Ben and me to wrestle to gain experience.
I was hoping that with my advantage in size, which was about 20 pounds, I could handle his skill and beat Ben. After about 20 seconds, Ben was throwing me backward in a suplex, but due to my size, the move didn't end as it should have. Instead of landing with my shoulders and back of my head hitting the mat, the very top of my head hit the floor. SNAP!
A loud popping sound stopped everything. Everyone got silent, and I was in pain on the mat, worrying about what had just happened. The next thing I knew I was being taken away in an ambulance to the nearest hospital.
Although the injury itself hurt, that pain wasn't nearly as hard to manage as the mounting pressure of being contained to a flat wooden board for four hours. The back of my head felt like it would cave in, and I begged and pleaded for the doctors and my parents to allow me to move or put a pillow under my head. Due to the risk of having a broken neck and furthering the damage, they couldn't move me an inch.
I would soon learn that I didn't have a broken neck. I had suffered a mild injury and would need to wear a neck brace for several days. I remember being able to stay home from school the next day and play FIFA '96 on the Super Nintendo.
This would be my last wrestling match. Thankfully I made it out alive without a serious injury. What I learned from this experience is that if you're going to participate in a sport, you need to be prepared mentally and physically.