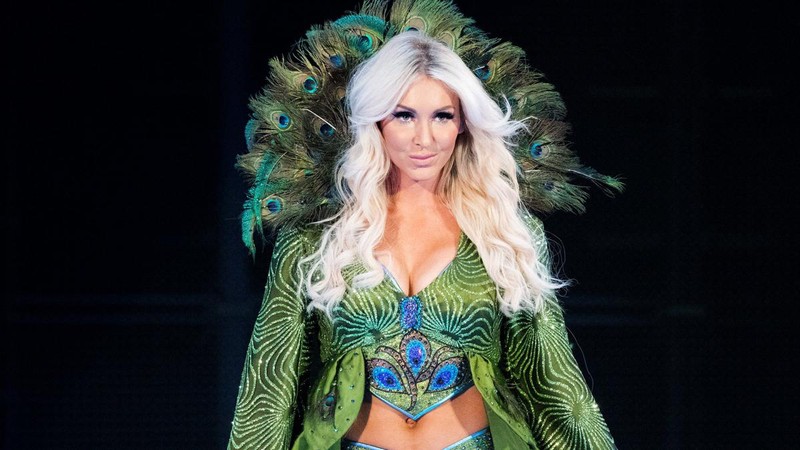 Charlotte Flair is the daughter of legendary wrestler, "The Nature Boy"...Ric Flair. Let's just say a unique taste in fashion and capes seems to run in their genetics as well as being athletically talented in the art of flipping people over!
Flair has been signed to WWE since 2012 in a developmental contract before moving up the ranks to the dev phase of NXT where she was ushered in the summer of 2013 by beating Bayley in her first televised match. It must have been quite a unique experience to grow up with Ric as your father and spending your formative years in the WWE family. Charlotte may at times adorn herself with Peacock feathers but they should be more from the bird of prey family....imho! ;)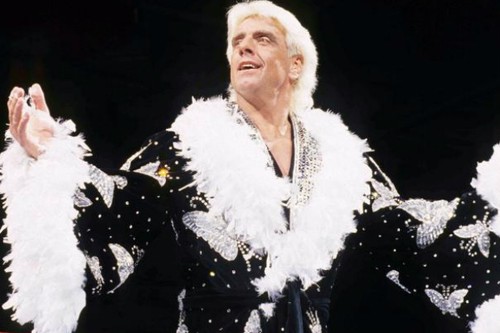 I imagine that you would have had a bit of an advantage with learning moves and being surrounded by wrestling royalty. Charlotte has earned her titles and stripes though by years of working up the ranks to become tough enough to face off to the Herculean...Ronda Rousey. In fact, in last weeks WWE Survivor Series, "The Queen" again proved her dominance by attacking Rousey without ruffling too many feathers!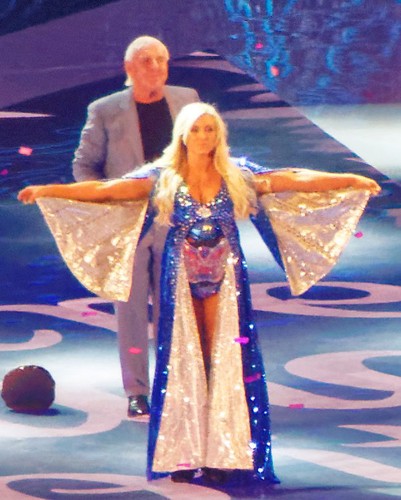 Pushing fast forward to 2015/2016 Charlotte goes RAW and participated at the request of the other Queen, Stephanie MacMahon to participate in the DIVAS Revolution. Flair then became a transformative figure in April of 2016 as DIVAS morphed into the new WWE Women's Championship. I personally find that renaming more palatable and marketable with the popularity soaring. On April 3rd, 2016 at WrestleMania 32, she defeated Sasha Banks and Becky Lynch to attain the status of the inaugural champ in her debut at WrestleMania.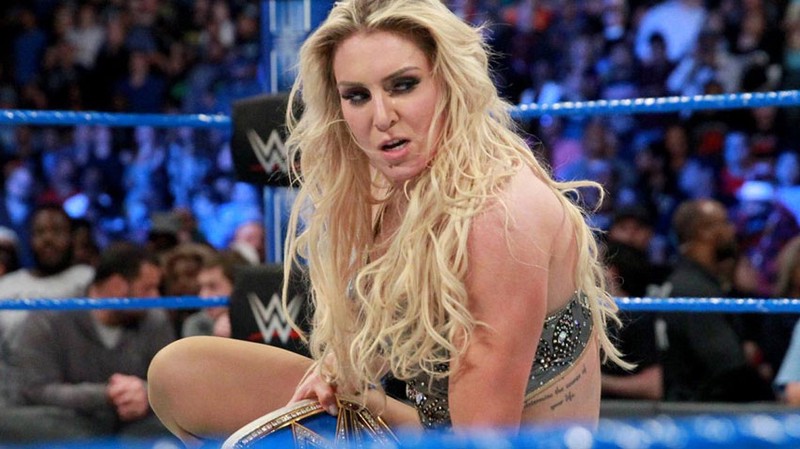 2017, Charlotte just keeps leveling up to make her debut on SmackDown Live and on April 11th she became the first female WWE Wrestler EVER to be in a PPV, SmackDown and Raw. I could get into all her intricacies of who she's teamed up with and faced off against but that in itself would wind up being a rather long story in itself. Suffice it to say the Flair family has cemented themselves in the history of Wrestling!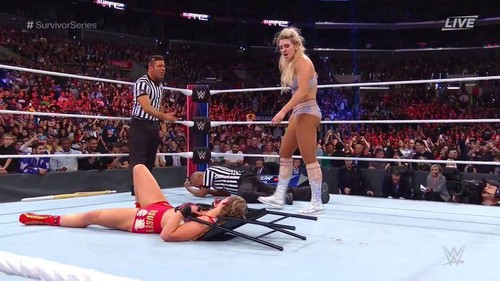 This past "Suvivor Series" saw "The Queen" lays into Ronda Rousey.... TAKE THAT RONDA! Nothing says some payback for Becky Lynch getting sucker punched by Nia Jax and not being able to compete against Rousey, like a steel chair to the head!

I hope you are enjoying my "Odes" to Female Wrestling and stay tuned for more Smash Ups, Smack Down's and Ladies going at each other like two felines battling over the last bit of Catnip!