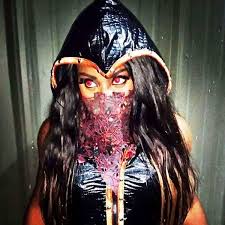 A Full Moon is rising and one of the fiercest and most unique Female Wrestlers starts to......change! Of all the WWE/NXT/Raw Wrestlers, Ember Moon is up there with Asuka for best ring entrance. Her entrance is that of a Werewolf coming out in full regalia to go sink her "fangs" into the competition. Moon's signature take down move is "The Eclipse", where she oh so non gently grabs who she is up against and with a full front facelock, slams them down to the ground. Watching her athletic prowess combined with an almost "Mortal Kombat" arena presence makes her a fascinating player in the WWE/NXT/Raw world.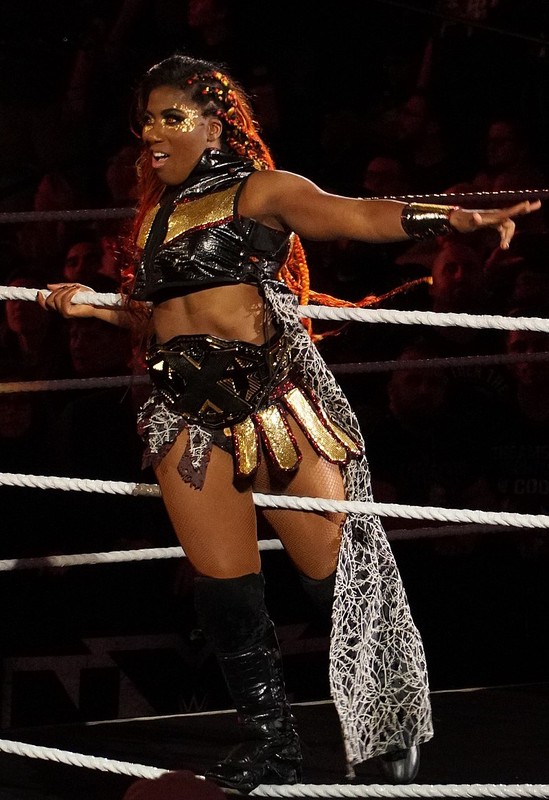 The Legendary Booker T was one of her main trainers as she evolved from a WWE NXT rising star from the years 2015-2018. She remain undefeated until an NXT TakeOver against Asuka, who ended her dominion. She entered RAW debuting as "The War Goddess" in early April of 2018 to quickly become one of the biggest draws for the new wave of WWE fans. Allow me to share her debut! :) Her blend of sheer strength and charisma ensures she has quite a long career with WWE, imho.
In more recent news Ember Moon along with Raw Women's Champion Ronda Rousey teamed up on December 3rd. They then defeated the VERY intimidating duo of Nia Jax and Tamina. I hope to cover her more in the future as she is oh so deadly the mix of skill, intelligent branding and character strength that makes her an Icon already in many peoples eyes. I also am presenting a bit of a challenge if you can guess which Women's division "Champion or Champ in the Making" I'll present next.... hint is her main rival tends to be Sasha Banks or Alexa Bliss. First one to get it right in the comments will get a full Upvote from me. :)
Happy Holidays and Thank You to all supporting the TeamGood Witness you can vote for here https://guiltyparties.com/scorum/ Vote TeamGood to "Spread Good Across the Scorum Hood"!