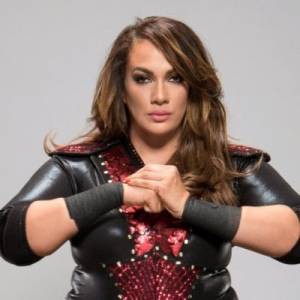 Fun fact about Jax.... Did you know she is related to WWE Superstars Roman Reigns, The Usos and also THE ROCK? Nia trained at the WWE Performance Center where she not only broke weight lifting records but then went on to catapult to NXT and RAW. One of her signature moves is her much feared leg drop where she literally jumps her adversary and then just sits on them. She also is known for simply and effortlessly hoisting up smaller foes like Alexa Bliss and just holding them above her head. This is one woman you do not want to get into a bar fight with.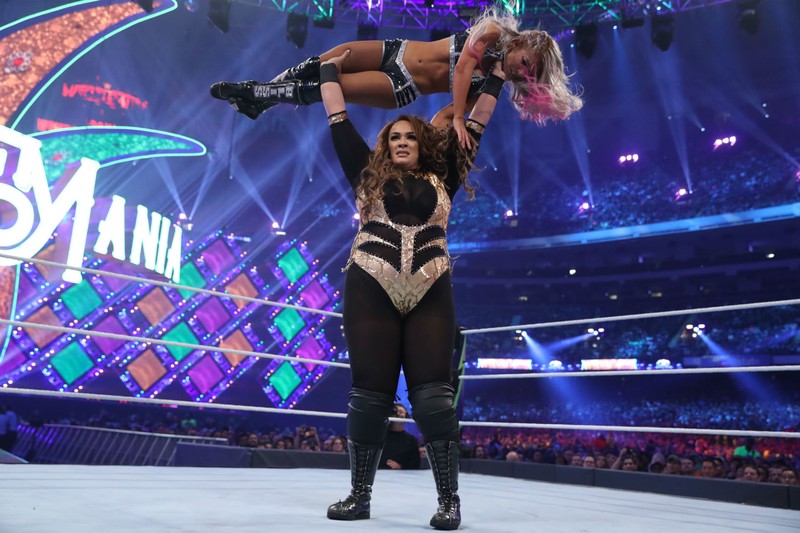 Nia was signed by WWE in 2014 and debuted on May 7, 2015 but under the name "Zada". Fans seem much happier that she is now Nia Jax and not Lina or Zada as it just has a better ring to it. In May of 2016, Nia won a triple threat over Alexa Bliss and Carmella and became the number one contender to challenge Asuka. Unfortunately a series of losses took her title and also proved that even though she is a titan at 350 lbs., the agility and speed of Asuka and Bayley won out over sheer size/power.
She was drafted from NXT to Raw in the 2016 WWE draft and went on to feud with the likes of Sasha Banks and Alicia Fox among others. There is sufficient shade being thrown around that her and Becky Lynch have some bad blood off camera as well. Jax punched Lynch a few weeks ago and broke her nose and gave her a concussion. The jury is still out if that was a legit "oopsies" or not.

Nia Jax (WWE)Fast forwarding to April 8, 2018 WrestleMania 34, where Jax took the belt from Alexa Bliss whom she literally can just swing around like a Barbie Doll! In an October PPV, she eliminated the Werewolf Queen of spookiness herself...Ember Moon. When Team Raw and Team SmackDown faced each other on a five on fiver, Nia was the last woman standing on the November 18th Survivor Series Match. I am not surprised in the least as she has a 200 lb and up to almost a foot height advantage against some ladies!