One of the "Big Five" pay-per-view events will happen tonight. What this night brings? Let's try to predict it in the Twitter form (yes, I know it's 280 symbols now, but I want 200).
Kickoff Match for the Smackdown Tag Team Championship: Bludgeon Brothers (c) vs. Luke Gallows and Karl Anderson
Bludgeon Brothers just never had a match longer than 5 minutes. And The Club isn't a team that can win these 2 monsters. Easy 4-minutes match for Smackdown Tag Team Champions. Maybe there will be a little battering after the match.
Intercontinental Championship Match: Seth Rollins (c) vs. Elias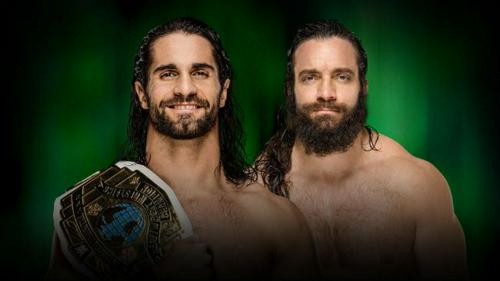 Well, I am a big fan of Elias and want him to win. But Seth is showing amazing matches this year. He deserves to be the Champion, Elias doesn't need this win now, he can do it later. 15-minute match, that can steal the show, and win for Seth.

Bobby Lashley vs. Sami Zayn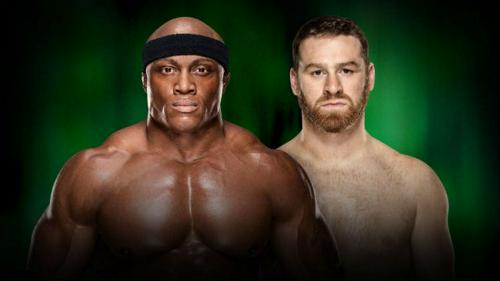 Ok, this is going to be fun. Want to see some interesting stuff by Sami. For WWE and Lashley's character it would be so stupid to lose. Bobby must win and get push to the title matches, though I like Sami very much.
Daniel Bryan vs. Big Cass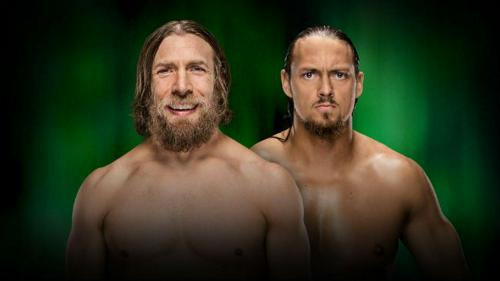 This is so damn boring feud and I hope it will end this night. But the match can be great. Maybe WWE will give Cass a win to push him. I hope Bryan will win, but my intuition tells me Cass is going to win by cheating. Daniel deserves better feuds.
Roman Reigns vs. Jinder Mahal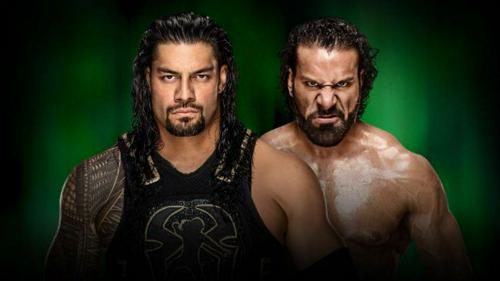 What a great match to have a break for WC or cooking. Of course Reigns will win, because Vince can't bury him so deep to lose even for "Modern Day Maharaja" (oh, it even sounds boring). Maybe it will last for 15 minutes – enough to cook something.
Smackdown Women's Championship Match: Carmella (c) vs. Asuka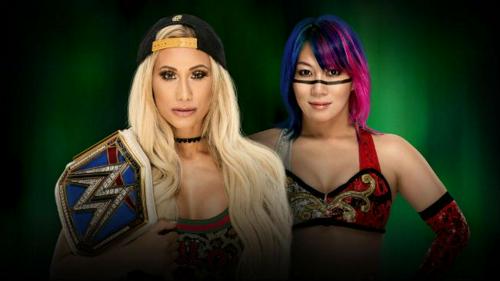 Asuka lost her undefeated streak of 914 days, but she still must be one of the greatest wrestlers in the company, right? Carmella can stay as the Champion only with the help of DQ or cheating. I am sure Asuka will win it easily.
Raw Women's Championship Match: Nia Jax (c) vs. Ronda Rousey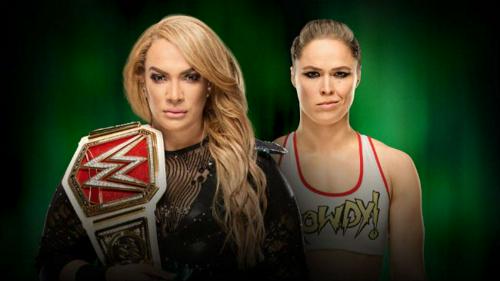 Honestly, I don't think any of these two should be the Champ. Nia is so boring and she has the belt for about 70 days. It's too early for Ronda to win the title. So, may we have someone else with white-red belt, please? Another woman cash-in MitB?!
Last Man Standing Match for the WWE Championship: AJ Styles (c) vs. Shinsuke Nakamura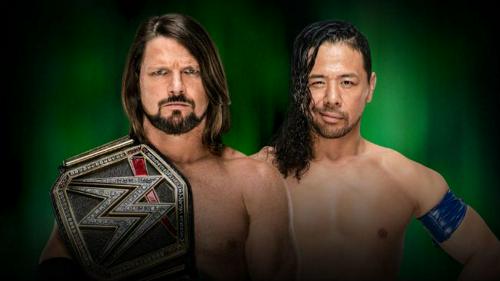 I love AJ so much, I had a dream of 5-star match between him and Shinsuke at Wrestlemania. And I don't know why this "Nutswar. Part 5" is happening. Really, Vince? You have 2 greatest wrestlers beating nuts of each other insted of...wrestling?
AJ will win.
Women's Money in the Bank Ladder Match: Lana vs. Natalya vs. Alexa Bliss vs. Charlotte Flair vs. Ember Moon vs. Becky Lynch vs. Naomi vs. Sasha Banks
Enough of Bliss, Naomi and Banks. Lana doesnt' deserve. Lynch is getting ruined by WWE. Flair doesn't need this contract. Too early for Moon. So, Natalya? Or maybe WWE will finally give a push to Lynch? One of these 2 women will win.
Men's Money in the Bank Ladder Match: Samoa Joe vs. Kevin Owens vs. Bobby Roode vs. Braun Strowman vs. The Miz vs. Rusev vs. Finn Bálor vs. TBA (Kofi Kingston, Big E or Xavier Woods)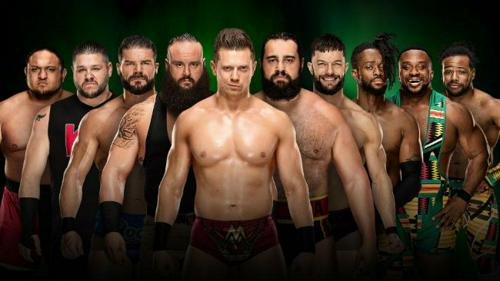 I just want Miz to win, please. He is really awesome this year. The greatest heel in WWE. Braun doesn't need this win. Rusev, Bobby or New Day for the main title, really? Kevin, go win something else. Joe...well, maybe. Only Finn or Miz really need to win MitB. I cheer for The Miz.
And yes, this one is longer than 200 symbols. I hope this match isn't going to become "let's beat Braun together so he can rest for 10 minutes, then come back, "get these hands" on all of us and win the match". There are only 3 men who can use briefcase in the right way: Samoa Joe, The Miz and Finn Bálor. I don't like Joe, but maybe he deserves to have a title. Finn never really lost Universal Championship and must win it one day, and MitB can push him really good (just look at his smile, so cute). And The Miz is just awesome, give him one more main event of Wrestlemania after 9 years. He deserves it.
What are your predictions for Money in the Bank 2018? Let's compare and discuss it.