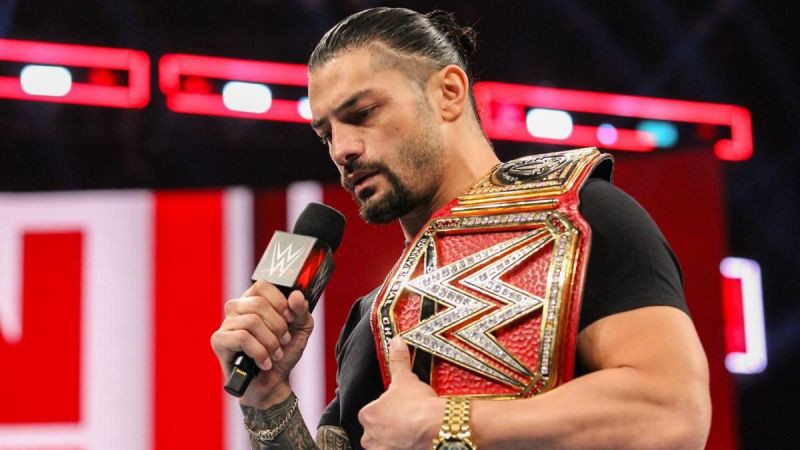 During the opening segment of Monday Night Raw, WWE Universal Champion Roman Reigns Addressed the crowd about his battle with Leukemia.
Going out of character and telling the audience that his real name is Joe and he's been battling the illness for 11 years. Due to his condition, he said he's going to return home and focus on his family and getting better.
He made it clear that his speech was not a retirement speech and he is going to beat leukemia and come back home.
As the segment ended, he was greeted on the ramp with his fellow Shield members, Seth Rollins, and Dean Ambrose, who couldn't hold back their tears following the news.
The rest of the show, the support for Reigns poured all over the arena as for the first time in two years everyone was cheering for him along with the chants "Thank you Roman" and "Leukemia sucks."
Fellow stars who had a vendetta including Paul Heyman admired the superstar's courage for his sacrifice to the company. Braun Strowman also acknowledged Reigns saying "I know we've had our differences in the past, but when Roman Reigns beats Leukemia, he's first in line for a title shot."
This is in response to the universal championship now being between Strowman and Brock Lesner now that Reigns had to drop out of the triple threat match.
What started as an emotional night ended on a brighter note with Ambrose and Rollins winning the tag team titles from Dolph Ziggler and Drew McIntyre thanks to the interference of Strowman.
How This Changes Things?
A Real Babyface
When he returns, he will actually be the babyface that the WWE wanted him to be for the past two years. Not because of the story, but the crowd reacts more to the wrestler's personal life than their in-ring persona. Maybe with his return, he will have a new look and new theme.
A More Entertaining Shield
When he gets better and ready to return to the ring, it won't be on TV. He will make a return to the ring in a high-level Pay-Per-View Like Royal Rumble or Wrestlemania. Reigns, along with Rollins and Ambrose, will put whoever is on top at the time through the announcement table.
This is hard to predict because there's no time frame on how long he will be out of action. But the return will definitely be something to look forward to.
We here at Scorum wish Reigns a speedy recovery.
Follow Jeramie Lee on Twitter @JeramieLee87.