What is small, what is big, what is strong, what is weak — Tikai is by far the biggest weapon for everyone to survive from the hands of Corona. All the research so far says so. Vaccines will not be able to stop the infection completely, death will not be zero now, but it will increase the chances of survival. Belgium's 'most powerful man' Frederic Cinestra lost his life because he understood the vaccine as 'no'.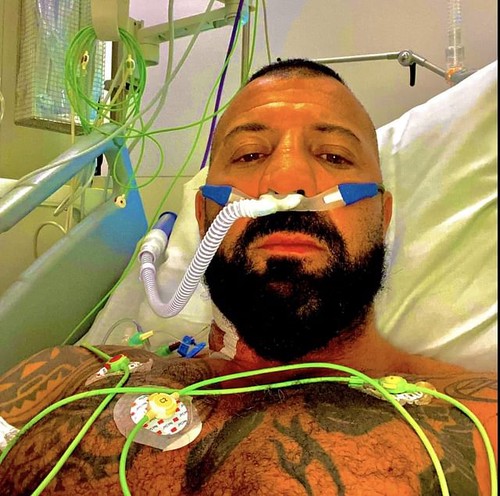 Frederick Sinistra's lungs could not cope with the infection even after a few days in the hospital. It is time for Cincinnati, known as the "strongest man" in Belgium, to be vaccinated.
Sinistra died on December 15. The news of his death was brought to the notice of the De Telegraph. According to the newspaper, the kickboxer died in Liege, Belgium. He was admitted to the Intensive Care Unit (ICU) of the hospital at the end of last November.
Before being admitted to the hospital, however, Sinistra posted on social media reassuring everyone. Wrote, 'Thank you all for being by my side. I am recovering from home the way I was supposed to recover. I will be a thousand times stronger and I will return to everyone. '
Cinestar had an idea about the corona vaccine, if you don't get vaccinated, you can't become a thousand times stronger. He did not even publicly confirm in front of any media that he was admitted to the hospital due to a corona infection. Not only that, after Cinestra's death, his wife also refused to admit that her husband had died because of Corona!
In a post on Instagram in late November, Cinestra said, "Unfortunately, the match against France on December 4 has to be postponed. Looks very annoying, but I am grateful to my wife and uncle Osman Egin. A lot of illnesses are hitting my lungs. '
Belgian media also reported that Cinestra had recovered from the hospital. But after returning home, Corona's shock lasted a long time, and Sinistra's death made it clear once again.