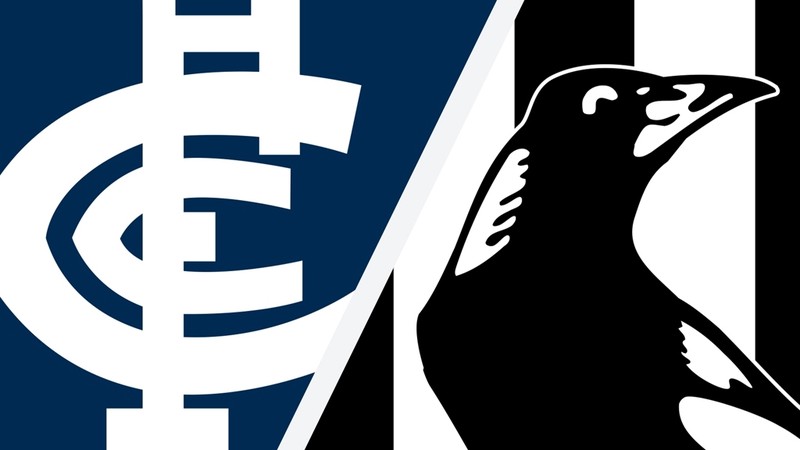 Last time we met
Round 14, 2018 - Collingwood 11.13.79 defeated Carlton 9.5.59
We battled willingly in this one but were ultimately beaten by the better side

Cripps was the star of the show with 29 possessions and 3 goals
At times the game looked like it would rip wide open in Collingwood's favour, but the Blues were able to will their way to each contest and frustrate the pies.
Charlie Curnow was great, often being double teamed but he found a way to impact with 19 possessions and 3 goals
Casboult broke his finger in the warmup and Cam O'Shea came into the side at the last minute
We lost Kreuzer and Plowman before halftime for the game
What I'm excited about
We've had our first horror performance of the year and there will be a response, there's no doubting that. I'm excited to see the intensity that we come out with against the best team in the league.
Further to that, playing elite teams like Collingwood are the best way for our players to grow as these games force you to be at your best. Paddy Dow spoke about his battle with Adam Treloar last year and how Treloar's running power was just too much for him. I'll be looking closely to see how much Dow and the other players in his age group have improved in that area
Charlie finished the game better than what he started last week and I'm looking forward to seeing him in full flight along with Harry and Mitch who seems like will come back into the side
It's a big test for all but with Collingwood's agile forwards, I'm intrigued with how our defenders stand up with Jones likely to miss.
It could be irrelevant, but Eddie McGuire's comments about Carlton looking at Clarkson as a coach could be a motivating factor for the club. Stay in your lane Eddie.
What I'm mindful of
Everything. Collingwood played as good a style of game in the first quarter against Port - it was scary. When they are at their best I just cannot see them losing.
The running power of the Collingwood midfielders is insane. I don't see us playing an all out attacking style of game with them because it is far too risky. Red time goals could be an issue this week.
With a performance like last week, I'm not sure our players are experienced enough to move on. Senior players are so important for a turnaround and mindset shift and we are going to be without two solid ones at least with Simmo and Newman
There are so many names, but Degoey and Elliot are the prototype players that we struggle to contain.
Team Selection
OUT - Levi Casboult | Andrew Phillips | Lochie O'Brien | Liam Jones | Liam Stocker
IN - Mitch McGovern | Matthew Kreuzer | Matthew Kennedy | Hugh Goddard | Will Setterfield