Bismillahir Rahmanir Rahim
Hello football lovers, good morning to all of you, welcome to my new post.

Bangladesh football team was in a very good position at one time, in the 90's when Bangladesh football team had some other footballers including Salauddin, Tipu, then Bangladesh football fans were hoping that Bangladesh football team would play World Cup one day, but due to various problems in Bangladesh football No more. Back then, the FIFA ranking of Bangladesh football was 100, but now Bangladesh is ranked 188th in the FIFA rankings.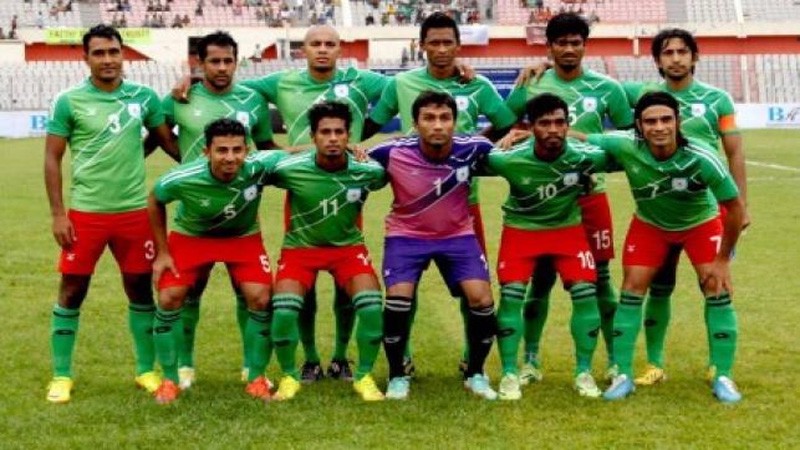 Today the Bangladesh football team will take the field against Bahrain, the game starts at 3 pm Bangladesh time, now Bangladesh is a very small team compared to Bahrain, because Bangladesh's FIFA ranking is 188 and Bahrain's FIFA ranking is 89, the match will be held at Bukit Jalil National Stadium in Kuala Lumpur. The match will start at 3 pm Bangladesh time.

Although Bahrain is far ahead in terms of strength, Bangladeshi footballers are hopeful of winning by playing good football. Bangladeshi footballers think that if we can use our plan properly then it is possible for us to win against Bahrain. The Bangladeshi footballers said, "We will play Bahrain with the same plan that we played with Indonesia. Note that the Bangladesh football team won with Indonesia a few days ago."

The current captain of Bangladesh football team Jamal Bhuiyan, Jamal Bhuiyan Bangladesh football team has improved a lot since joining the Bangladesh football team, Jamal Bhuiyan as the captain is leading the Bangladesh football team from the front.

Bangladesh Football Team Captain Jamal Bhuiyan while discussing today's match said, "The opposing team sees us as a weak team, and taking us as an easy target, we hope we will change their minds and give a good game gift today.

After almost 42 years, Bangladesh football team will play football with Bahrain. Before that, Bangladesh had played football with Bahrain only once. That was in 1979, when Bangladesh football team lost 2-0 to Bahrain.

Thanks everyone for reading my post about football today.