Bismillahir Rahmanir Rahim
All the people in the world who have achieved success have stories of thousands of attempts behind them, that is, to be successful you have to try, you have to work hard, success cannot come without hard work, the more you try, the more successful you will be. The biggest example of this at the moment is the French player Karim Benzema.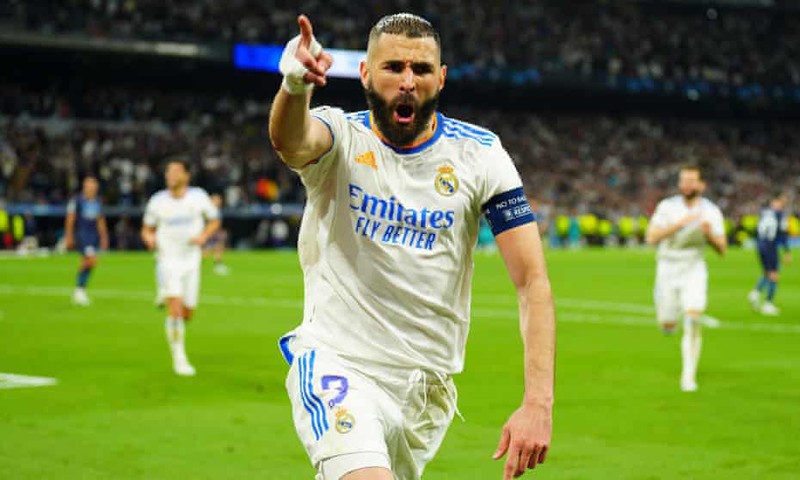 Karim Benzema is currently Real Madrid's biggest star player. He is currently one of the best forwards in the world. Ronaldo was a teammate at Real. The two came to Spain at the same time. Benzema came from Lyon and Ronaldo came to the Spanish team from Manchester United.

Ronaldo has become a bigger star after joining Real Madrid. And it took Benzema some time to get to his top form. However, the French striker always followed Ronaldo and tried to learn by watching him.

According to Goal.com, the French striker started his life in Madrid a little slower. He tried to learn from his teammates to improve his own game.

"I saw what Ronaldo did," Benzema told French media Onze Mondial. I watched his movements very carefully; I tried to learn by watching dribbling, finishing, passing, his ball handling. '

"I have a lot on my mind right now," said the French star, who is optimistic about success. I want to win more titles now, and many more Champions Leagues. I want to win the World Cup for the national team. That is my dream."

Benzema spent the best season of his career in 2021-22. He scored 26 goals in La Liga and 15 goals in the Champions League and was instrumental in the team winning the title.

"My first season, the first six months, were very difficult," he said, recalling his early days at Real. Because I was alone, I couldn't speak the language, so everything was complicated. I came to a new world, to a new team. But I did not give up. 'I tried, which is why I am benefiting now.

Thanks everyone for reading my post today.