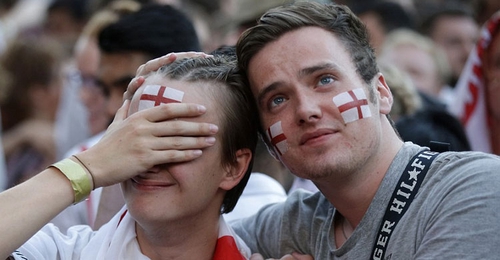 Croatian footballers burst into tears after the referee's last flute market, promptly dag outed. Runs in the field and get caught by match-winners in 2-1 goals. On the other hand, on the other side of the field then different situation. The English footballers are sitting with their hands. Eyes have fluttered in tears
Harry Cain, Marcus Afford, John Stonso's tears, then there is no one to remove it. Gareth Southgate is very cool He came forward. Comforted. But no consolation came in handy. There was no enough comfort to defeat the eyes of English footballers, and there was no consolation.
Luzon was walking in the gallery as well as crying. The viewers who shouted for some time before the team, could not hide the tears in the defeat of that team. Tears roll in gallery too They look at the ground with unbelieving eyes. The viewers did not believe in any way, England could have lost, or was dead.
Gareth Southgate's high praise started in the English media after the debut for the first time in the 28th year after the semifinals for the first time. Before the semifinal match, the World Cup has won so much that the English have won. Everyone came into the thoughts, consciousness, mindset, Harry Keying will hold the golden trophy on 15 July at the Luzhoni Stadium.
After 1966, after England's 52-year intervals, England will again face the world champions. After the World Cup victory in 1966, the teammates, who walked the trophy handed over to Bobby Moore, and edited the picture and saved the festival by putting Harry Keane in place of Bobby Moore as well as preparing for the festival.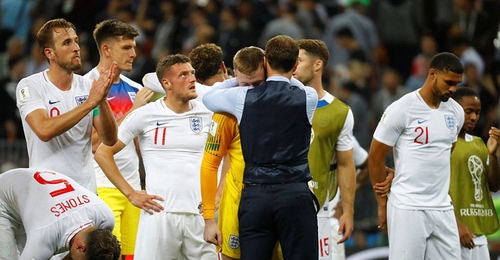 Trophy is sure to win — So, preparations for the festival can be taken beforehand. England did not win the semifinals, but they were preparing for the trophy on Wednesday. They will celebrate the trophy. Croatia will be sure to fly in front of Harry Keynes.
But the fate may have smiled behind the English crazy insanity. It was said, the last flute is not after the market, do the festival! Korean Trial has increased the level of fame for English fans who won the World Cup victory at the Luzon stadium. In the 5th minute of the match a great free kick fetched the ball to the Croatian net.
But that one goal should be for the whole of England. Harry Cain, Hesse Linear, Raheem Sterling, Harry Maguire, or Marcus Affords were not able to get any chance of seeing Krayat's net. Even if the ball flew into the dangerous area once or twice, then the intelligence of entering the ball into the net would not be seen in anyone.
On the other hand, the English have been struggling to cope with the invasion of the crew. Although the first half could hold the lead of 1-0, the second half could not hold the lead. Croatia pauses to equalize with Ivan Pisicich
The scheduled time of the game ended 1-1. The match ended in an extra 30 minutes. At this time, Mario Manzoucchich cleared the original action. Confirmed by the great left side of England, and confirmed the final for the first time, and the Croatian confirmed the final for the first time. After the match, there was no other way than to go out in the eyes of tears,