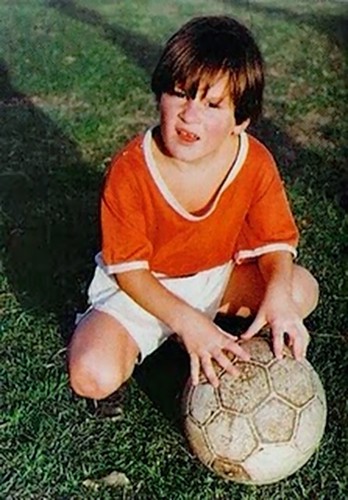 Childhood & Early Years
Lionel Messi was born to Jorge Messi and Celia Cuccittini in Rosario, Santa Fe Province. He has three siblings, two elder brothers Rodrigo and Matias, and a sister, Maria Sol. His father was a factory steel worker and his mother was employed as a part-time cleaner.
At the age of five, Messi started playing for the Grandoli, a local club coached by his father. By the time he turned eight, he was playing for Newell's Old Boys. The group was immensely talented, which is visible from the fact that they lost just a single match in the next four years. It was their sheer interest and talent for the game that made the group popularly known as 'The Machine of '87'
Unfortunately, Messi was diagnosed with a growth hormone deficiency when he was eleven. Despite being immensely talented, he was not offered help by the local clubs, who were not willing to pay for his treatment.
It was at this juncture that Carles Rexach, the sporting director of FC Barcelona, came to his aid. He promised to offer help to Messi by paying for his medical bills only if the latter moved to Spain. Messi was enrolled at the Barcelona's youth academy.