Hello! Friends,
Pogba or Eriksen?
Real Madrid welcome Eden Hazard to there camp and still looking out to strengthen his midfield of which they already have their plan on two players.
Paul Pogba one of the main man in the camp of Red Devils as far as attack is concerned as been shortlisted as part of the player Zidane is looking at a after deal of the highest goal scorer at Stamford Bridge (Eden) has been completed. The offer prepared for his move is what Manchester united cant resist and is likely for the French International Join Hazard at Real Madrid.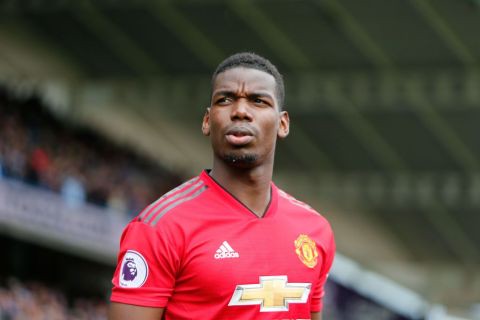 This report has made Man U put up an alternative should Paul Pogba leaves there is replacement for him. The red devil are planning to sign in Christian Eriksen from Spurs to take over from Pogba. The link of Pogba with Zoned Zidane is so Huge due to the fact that Zidane is planning signing midfielder to finish up his complete overhauling he has started. With all this plans, the red devil keeps saying Pogba is not Sale.
The deal price from Manchester United Is £130million and there is possibility that Real Madrid go for this, ManU has set in for Eriksen from Spurs should Real Madrid close the deal. On the other hand, Real Madrid also still follow up with Eriksen should Pogba d did not work out.
Eriksen himself has declared he want new tactics and will love to either settle for any of this two strong team but hes thinking he has spent 6 years in English football so tryin something new will be a plus for his career.
Solskjaer has plan to bring in players that will compliment Pogba and also has a plan to hand over the capitaincy to him just to make him stay.

In some week fro now we shall know where Pogba belong.
Thanks for reading