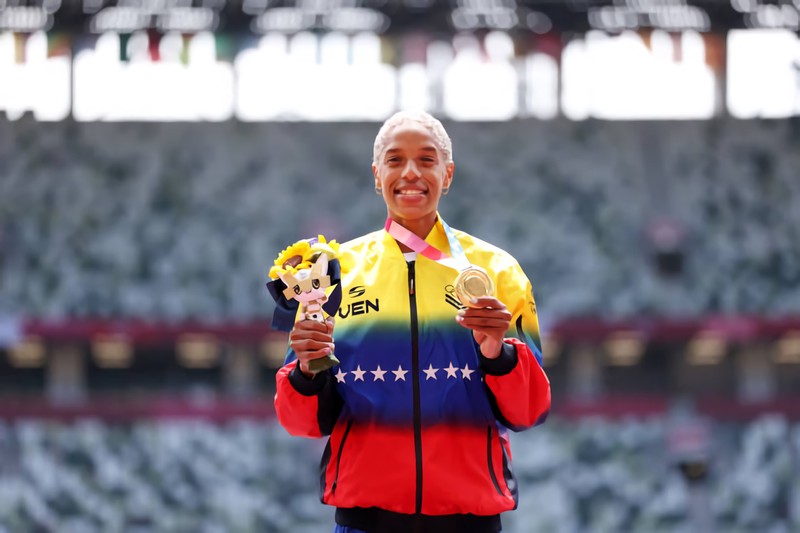 Yulimar Rojas is an athlete who has become an athletics star in the triple jump, her progression has been incredible, she not only has an impressive physique, but she has refined her technique over the years and the amazing thing is that she has a lot of potential to continue advancing.
She was one of Venezuela's main cards to get a medal, we only needed to enjoy her performance in Tokyo 2021 and it was amazing to see her compete, only in her first jump she obtained 15.41 meters and would break the Olympic record.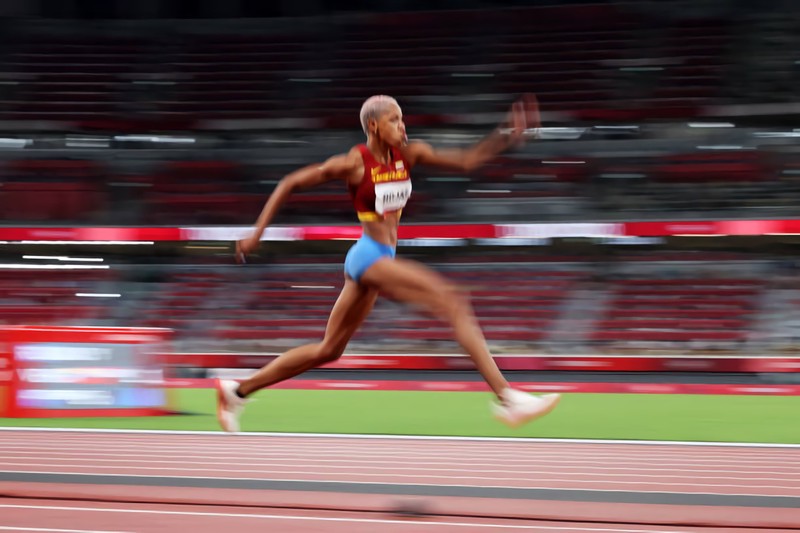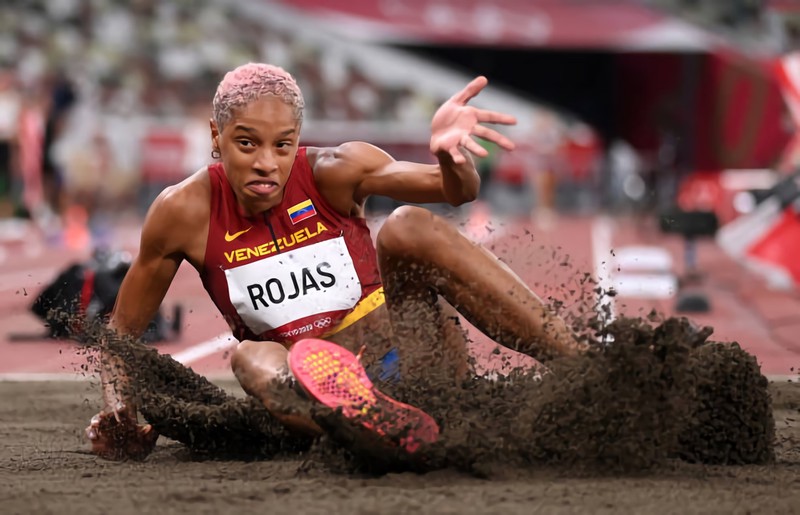 Her closest competitor Patricia Mamona only managed to reach 15.01 in one of her jumps, but she was still far from the 15.41 of Rojas' first jump, who already had the gold medal assured.
But for Yulimar Rojas the 15.41 meters was not enough, she was determined to break the world record, there was a good vibe around her figure and also in her usual jumping ritual that reminds us of her level of concentration, so with a lot of power, technique and speed Yulimar broke the world record jumping 15.67 meters in an impressive way and giving the first gold medal to Venezuela in these tokyo olympics.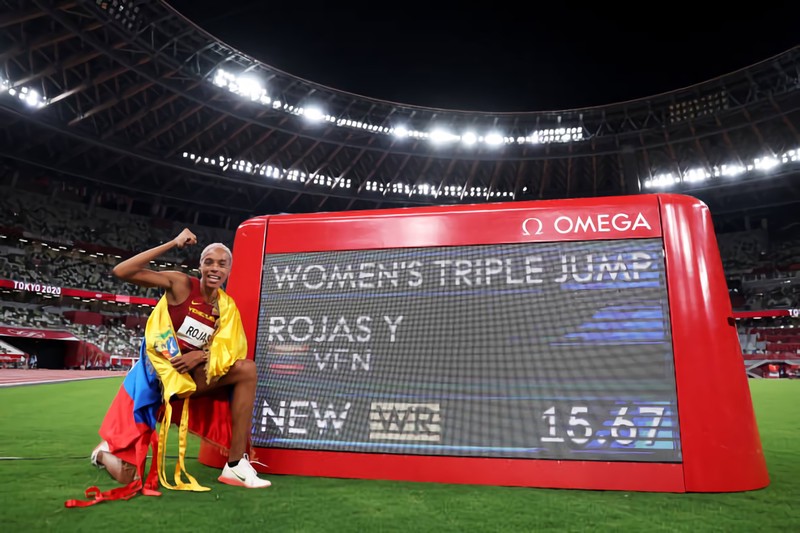 The world record in triple jump that Yulimar Rojas breaks was 26 years old, set by Inessa Kravets from Ukraine in 1995 with a mark of 15.50 meters, Yulimar, with only 25 years old, surpassed it by far jumping 15.67 meters, 17 centimeters more than the previous record.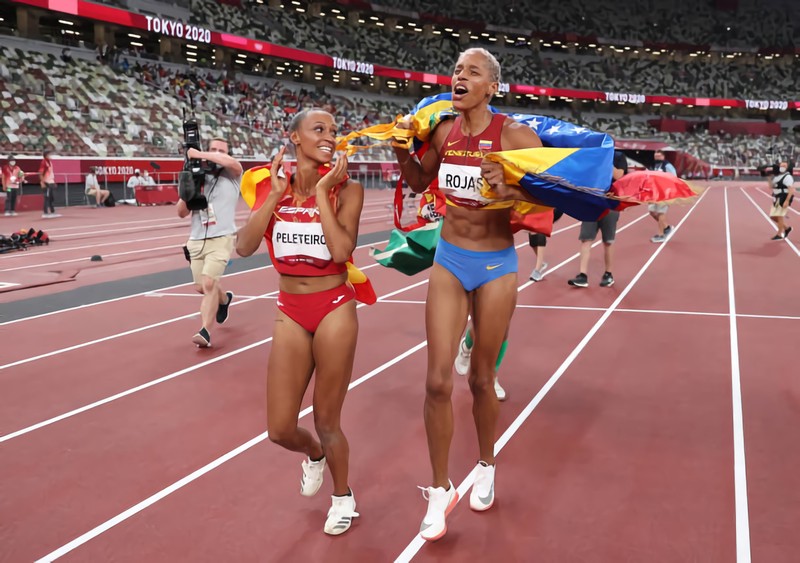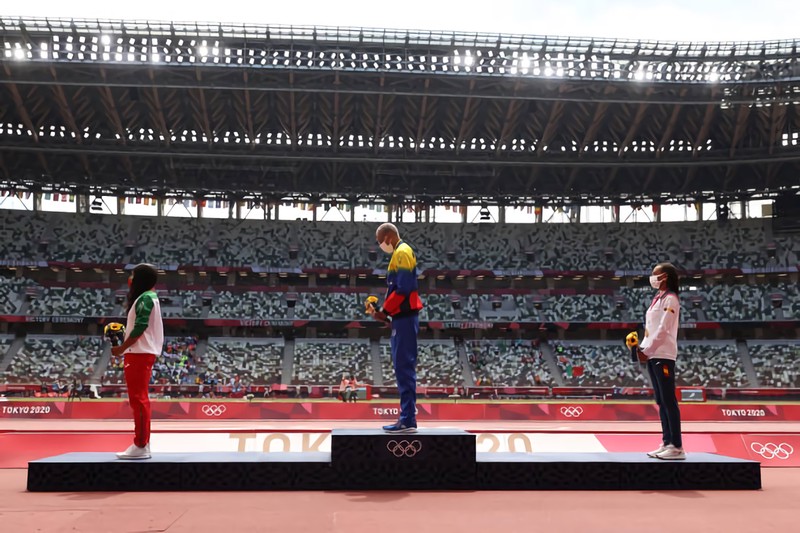 With this historic gold medal Yulimar Rojas, the queen of the triple jump, adds 2 Olympic medals, a silver medal obtained at the Rio Olympics in 2016 and this historic medal that places her at the top as the triple jump monarch.
Leave me your impressions and opinions about the game and we will establish a real luxury interaction.
You can also follow me on:
Twitter @agfnzn1
Instagram @dread_negro