Look at that girl! She is holding a dolphin fish! If you are this girl and you end up reading this blog, don't worry, this is not about you, it's about the fish in your hands. Dolphin fish is the more common name for mahi-mahi, the actual name of the fish (mahi-mahi is Hawaiian). It's a fish that can be found in tropical and subtropical waters around the globe. As you can see they are pretty big and are yellow and green. Despite the nickname dolphin fish, they are not related to actual dolphins at all. Apparently, the longer these are out of the water, the color changes, they become more yellow, or golden.
A golden fish, which in Spanish is called dorado. I'm not going to bother you too much with explaining what the legend of El Dorado is, but if you are interested in reading about that, I recommend you to click here.
Green and Yellow
What do you think about when you think about a green and yellow combination?
Flowers? Birds? Butterflies? Apples? Peppers?
Sports-related perhaps?
Norwich City? Jerseys in the Tour de France? Brazilian colors?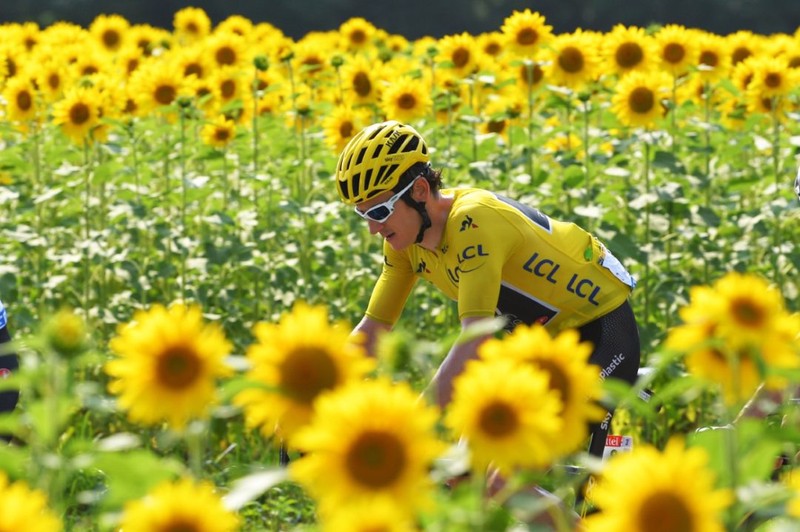 Jamaica? Ya Mon!
That's it! We're now going to continue talking about Jamaica. In the Jamaican flag, green represents the land, and yellow refers to the often brightly shining sun in Jamaica. The colors are also coming back in the Rastafari movement, where red is being combined with the two, due to the Ethiopian connection. Probably the most famous Rastafari was singer Bob Marley.
If there is one Jamaican as famous, or perhaps more famous than Bob Marley, it is Usain Bolt. How much of an introduction does this man need on a sports blogging platform? Probably not much, but here's a short summary.
Usain Bolt won nine gold medals in the Olympics (one got stripped off earlier this year), and he is an eleven-time world champion. He still holds the world records in the 100 meters, 200 meters, as well as in the 4x100 meters relay. Without a doubt, Usain Bolt is the GOAT (greatest of all time) in sprinting.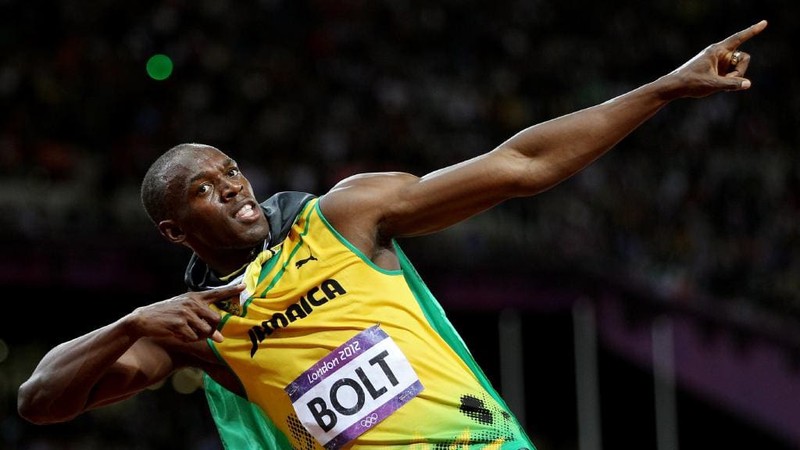 So, why is Usain Bolt a dolphin fish then?
Well, he's not, at least not yet.
There's a lot of similarities between Usain Bolt and the green-yellowish fish though. We already covered the colors, as well the nickname in Spanish. Usain Bolt has won that many gold medals during his career that he can be more or less seen as "Mister Green and Yellow", or perhaps as "Usain Gold", which brings us back to the Spanish nickname of the fish, dorado.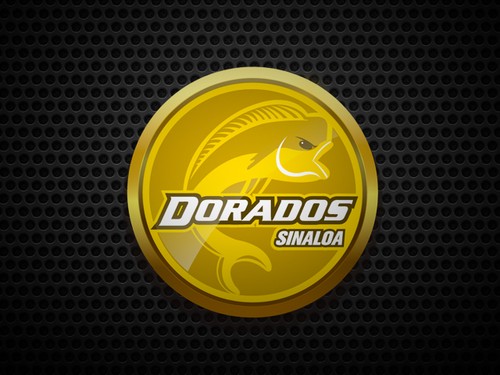 Dorados de Sinaloa is a football/soccer team currently playing in the second league of the Mexican competition. As you can see, their logo is yellow/golden and there is a drawing of a dolphin fish on the logo.
The 2018/19 season in the Mexican second league started in August 2018 and Dorados had a very tough start under coach Francisco Gamez. They only won one out of the first nine matches of the competition. The other matches ended up in four draws and as many losses. This was the moment where Gamez's position could no longer be backed up by the board of the club.
They were looking for a new coach end ended up by the chairman of Dynamo Brest in Belarus. He was just appointed by Dynamo Brest in July on a three-year contract. This did not stop Dorados de Sinaloa to step up and managed to convince him, making the switch to Mexico.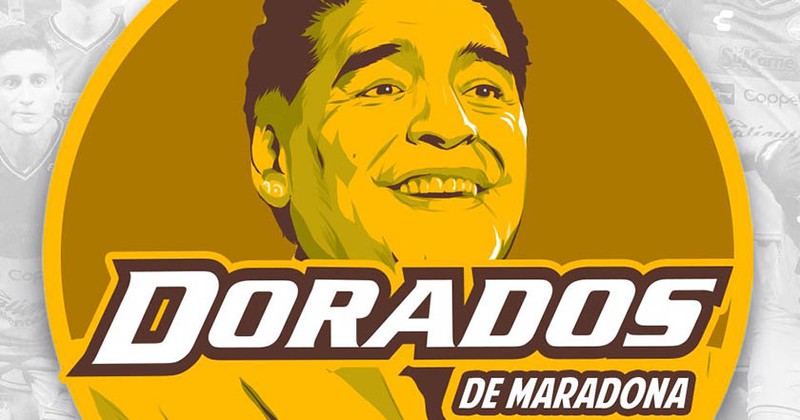 Yes, you're reading it right! In case you didn't know yet, the man who made himself look like a fool during the 2018 FIFA World Cup is now the new coach of Dorados de Sinaloa.
Maradona had a great start as a coach at the club, winning his opening match 4-1 against Cafetaleros de Tapachula with a hattrick scored by Vinicio Angulo. The next match against Alebrijes de Oaxaca was however lost 1-0. That was the only defeat in the league so far with Maradona as a coach. What followed after that defeat was six wins and two draws.
Usain in Australia
In October Usain Bolt spent some time in Australia and did so in an aim to fulfill his next dream, his next goal in life, becoming a professional footballer. Bolt ended up on trial with the Central Coast Mariners. During his trial Bolt was used in three friendly matches. He left quite a good impression with the team, scoring two goals. The Mariners were convinced and offered Bolt a contract. The offer made was far away from what Bolt had wished for and was kindly rejected. Third parties were asked whether they would like to help and assist the club in contracting Bolt. As this was unsuccessful Bolt left Australia behind and started looking for other opportunities.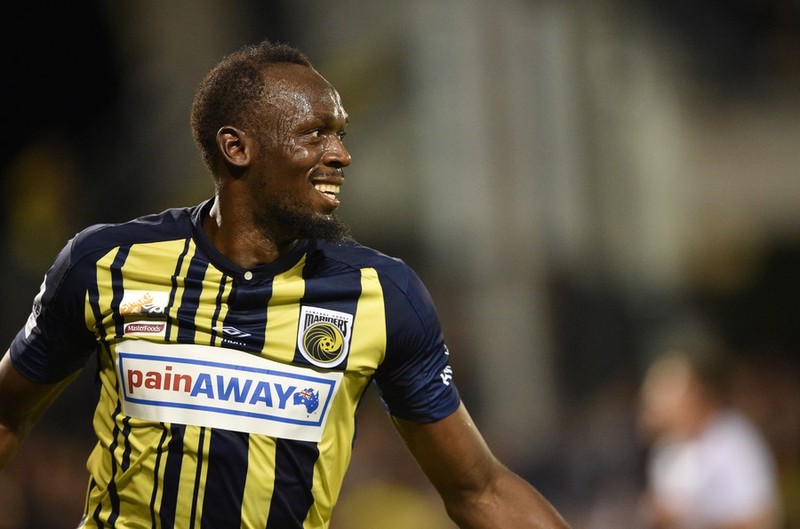 Usain and Diego
In March 2018 Usan and Diego met in Basel, Switzerland. It was for a charity campaign named the Hublot Match of Friendship.
In preparation of this happening they met each other, Maradona gave Bolt some football tips and they went together on a few photos. All seemed to be a friendly meeting between two sports legends. However, now that Maradona is in Mexico in charge of an ambitious club may make things look a bit more serious. Supposedly Dorados de Sinaloa is ready to contract Bolt and seems to be even willing and able to accept Bolt's salary wishes. So, who knows, maybe Usain will be a dolphin fish soon.
Please share your thoughts on this unique sports story.
Thank you for reading.