On June 30, 2019, a solemn and, in some places, touching closing ceremony was held. Here's a small photo post about how it was.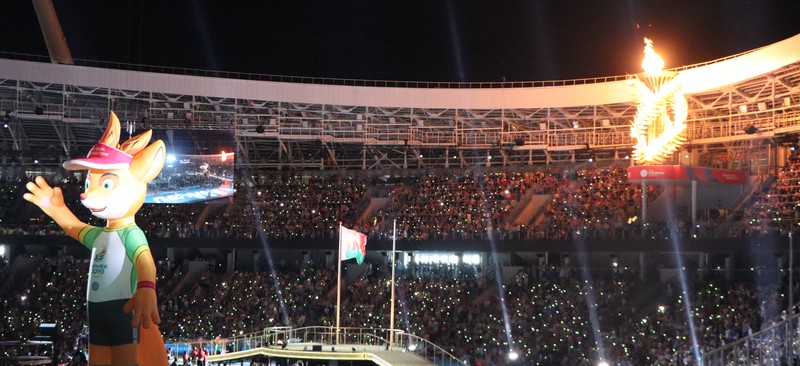 The Closing began with the salute and the Republic of Belarus anthem.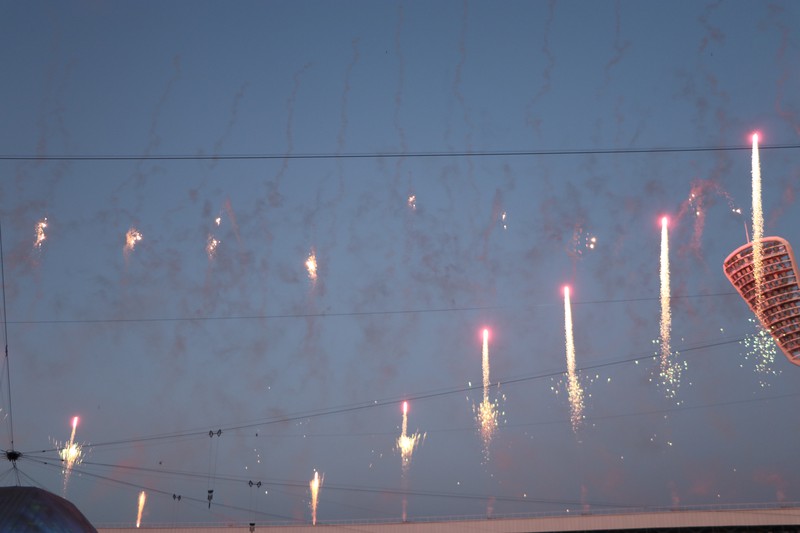 There was a small version of the National Library on the stage (still huge tho). Сlips, stories about the country and videos with athletes were shown on it вuring the entire event.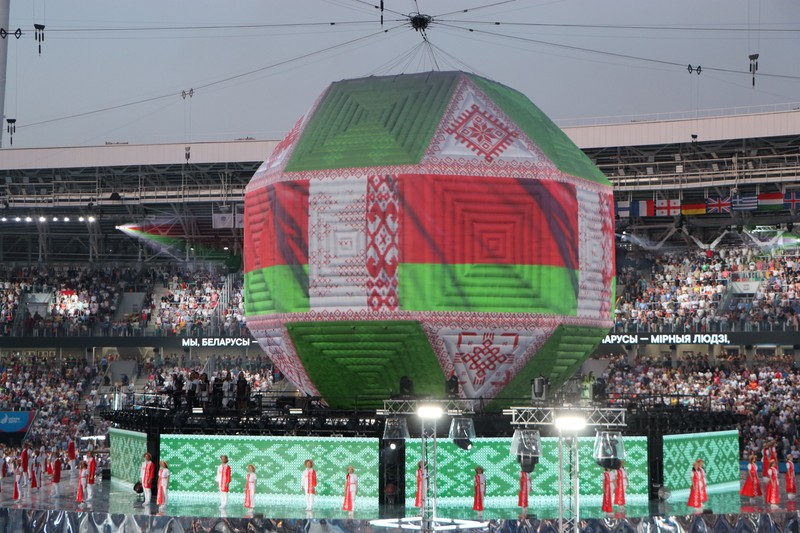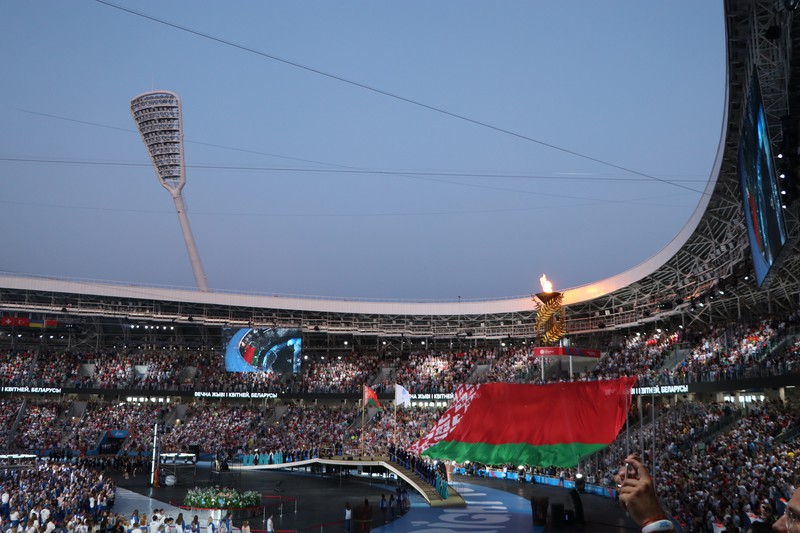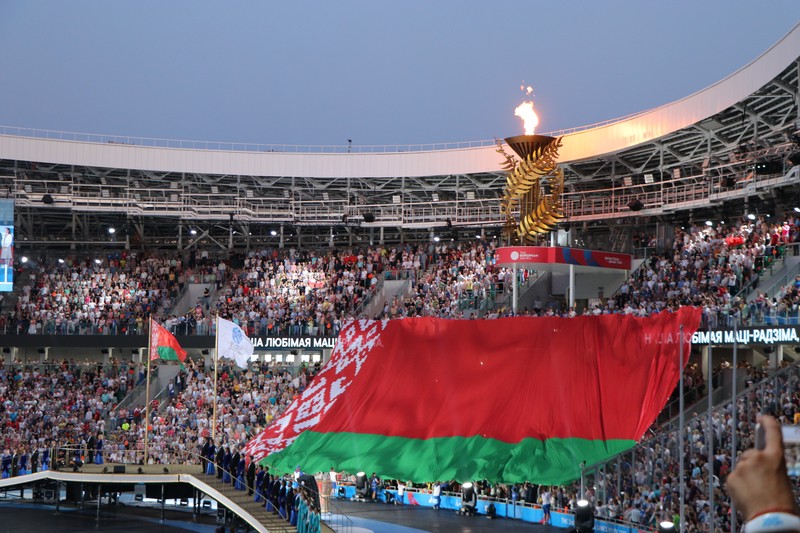 The Flags Parade and the teams' march went much faster than at the Opening (which made everyone pretty happy). But the most memorable were the Swiss who rocked the stadium up in front of the presidential lodge :)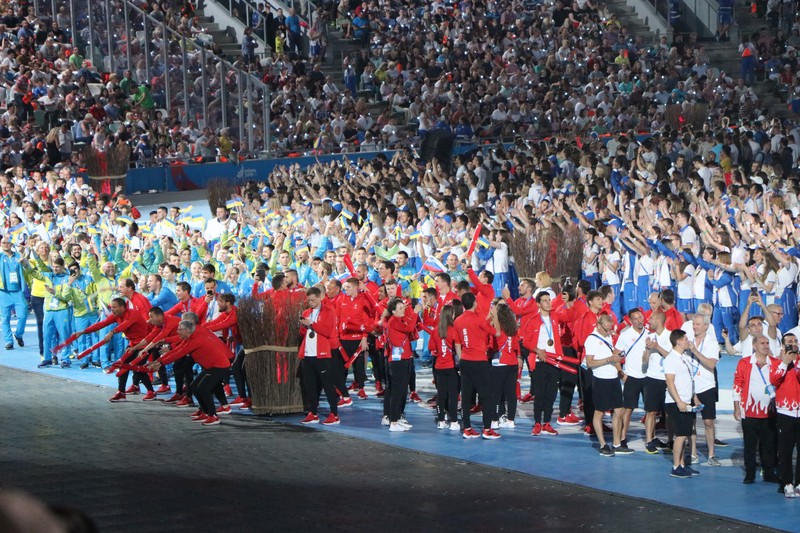 Soon the flags were solemnly carried away and a salute was launched again on this occasion.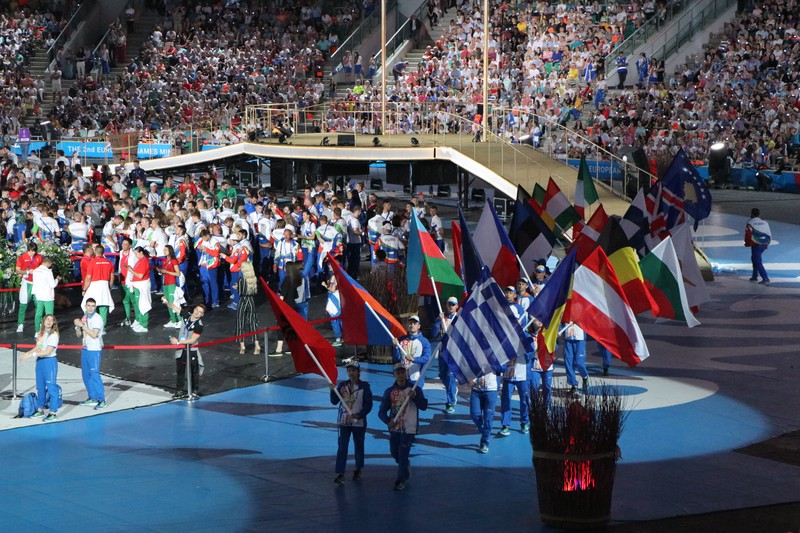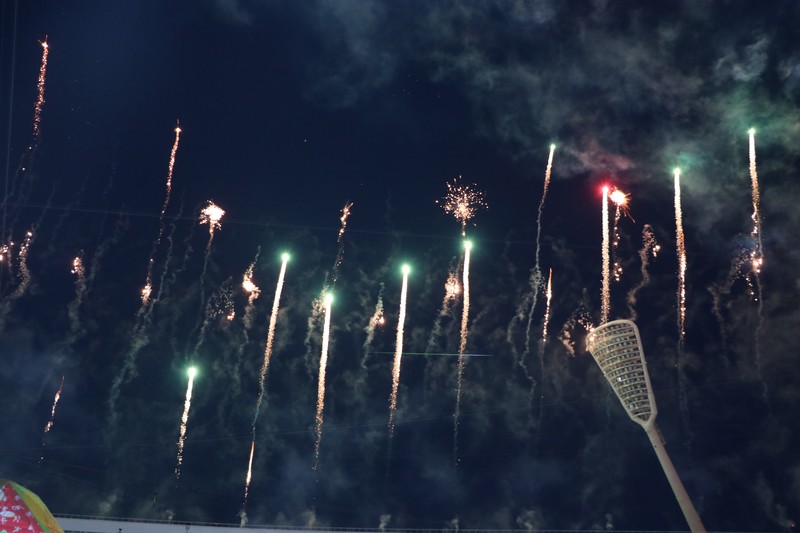 Hello there, limelight! Bison returned to the Dynamo stadium again and recited a touching speech: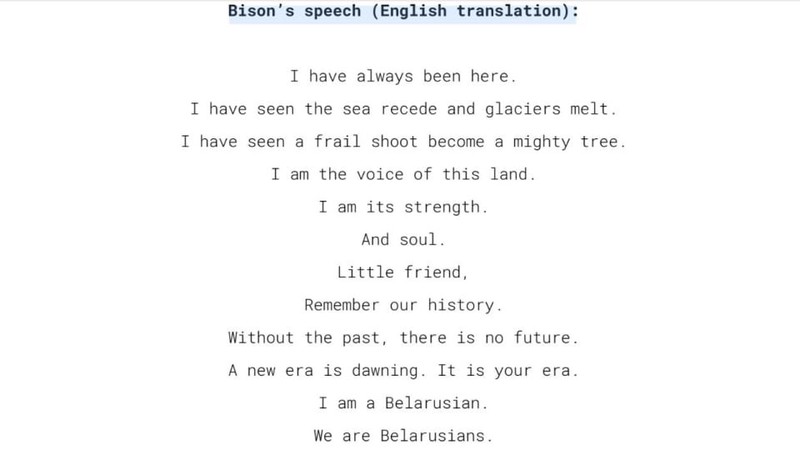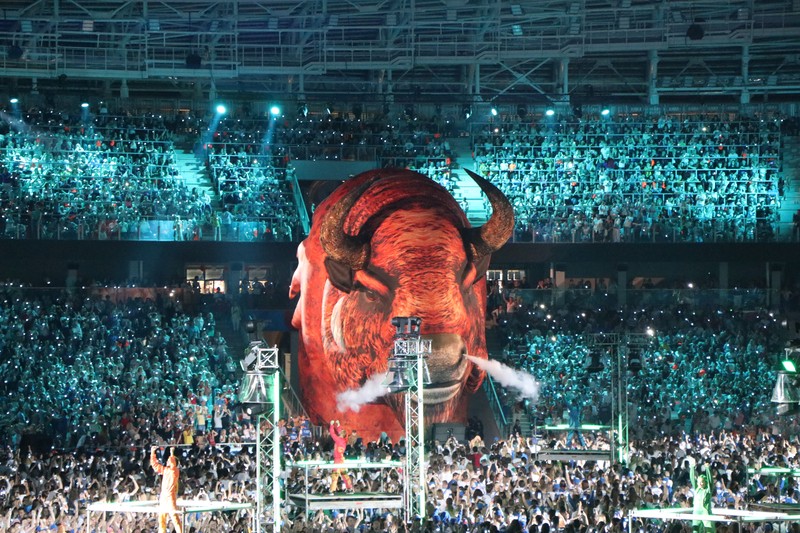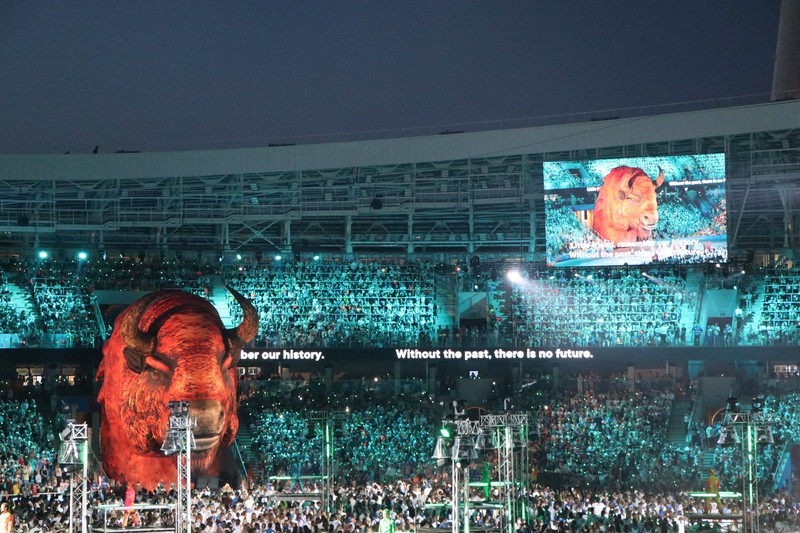 And while everyone was trying to calm down after this amazing speech, Lesiks appeared at the stadium! Bright foxes caused a storm of joy in the stands.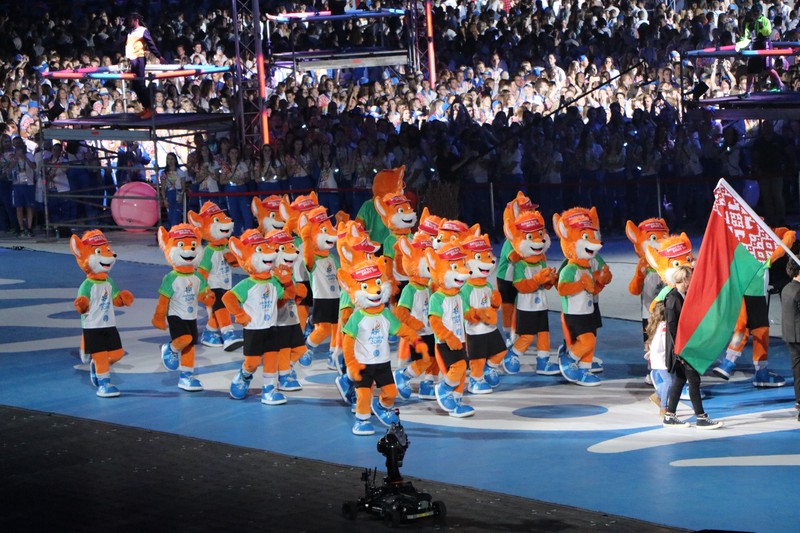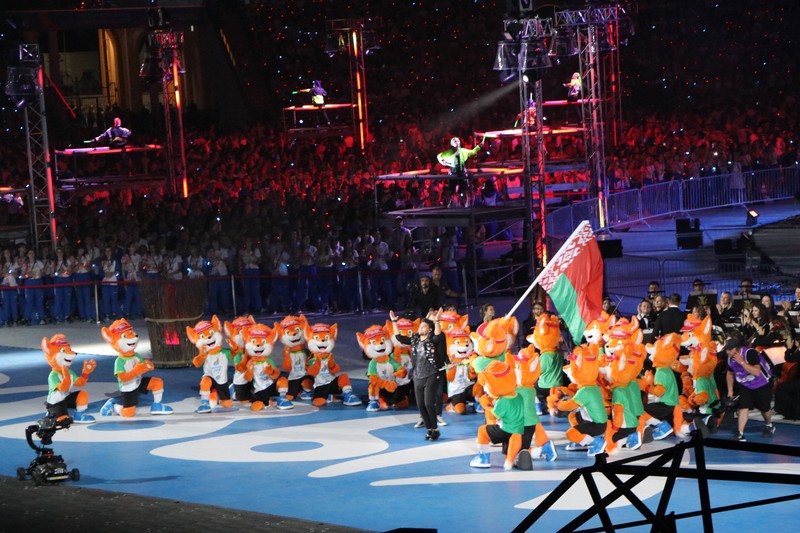 Popular entertainers like IOWA, NAVI, SHUMA, Tesla Boy and Leprechauns performed on the stage after the forest delegation passage.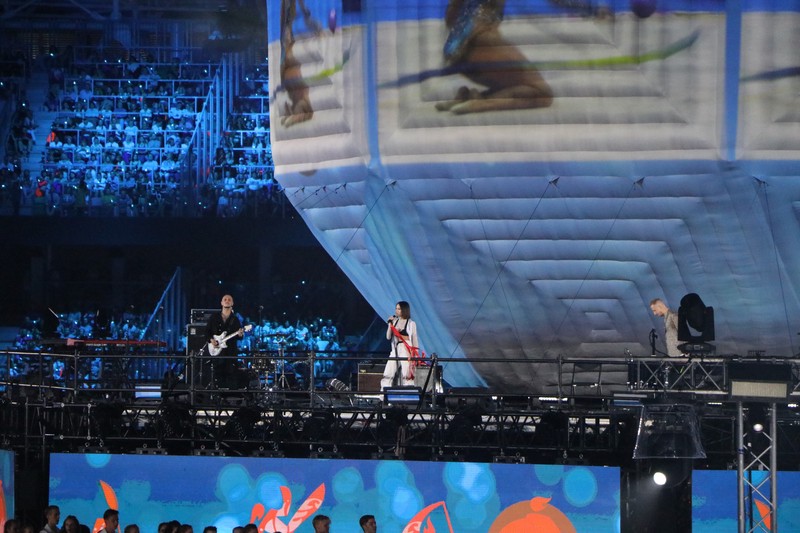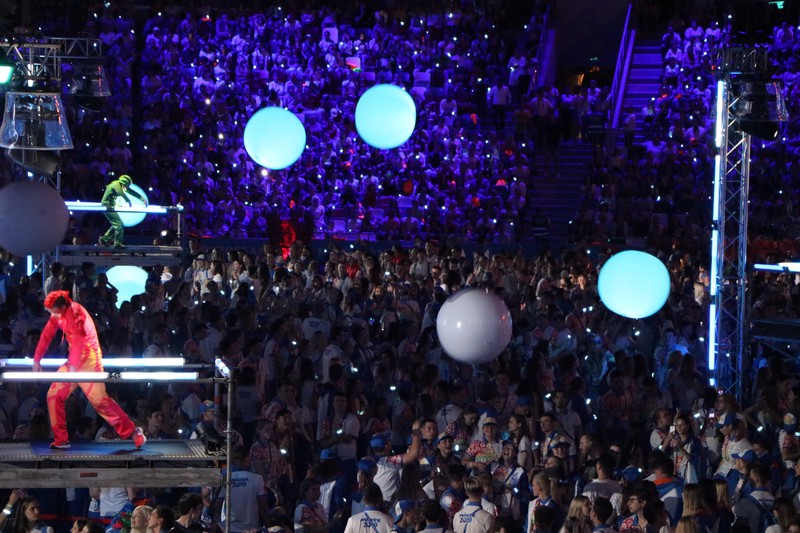 At the time of the Leprechauns' performance, another Lesik impressively flew into the stadium bowl on the tail of the stork.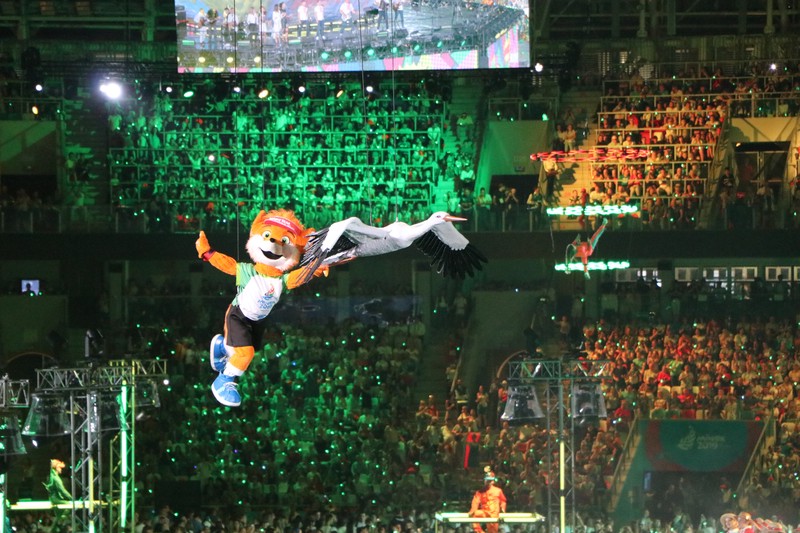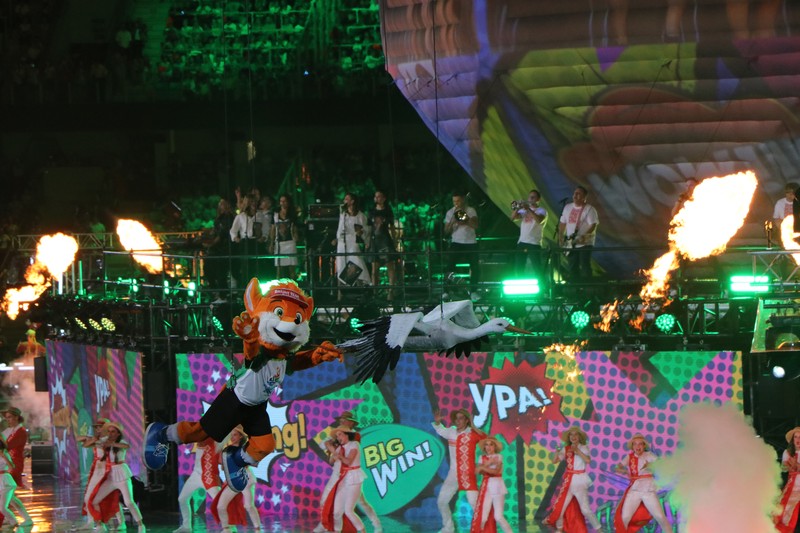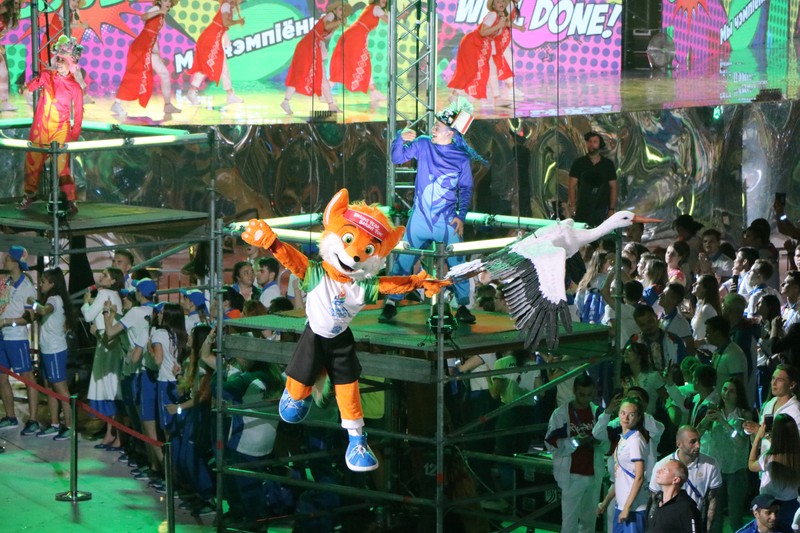 Confetti in the middle of the ceremony, have you ever seen anything like this? :)
There was a room for augmented reality on the Closing ceremony as well: a fern appeared over the fire bowl and scattered its seeds everywhere.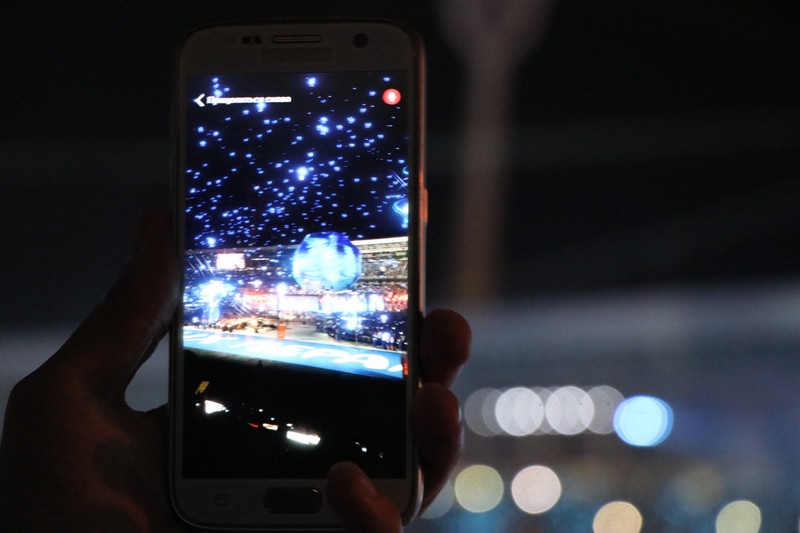 At this incredible moment, Nikolai Baskov sang, but absolutely everyone watched the appearance of the huge Lesik! Baskov even waved back to him :)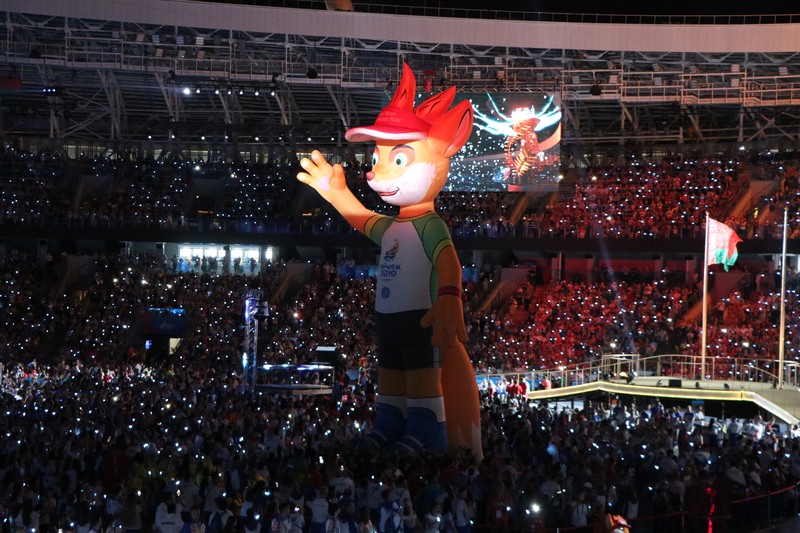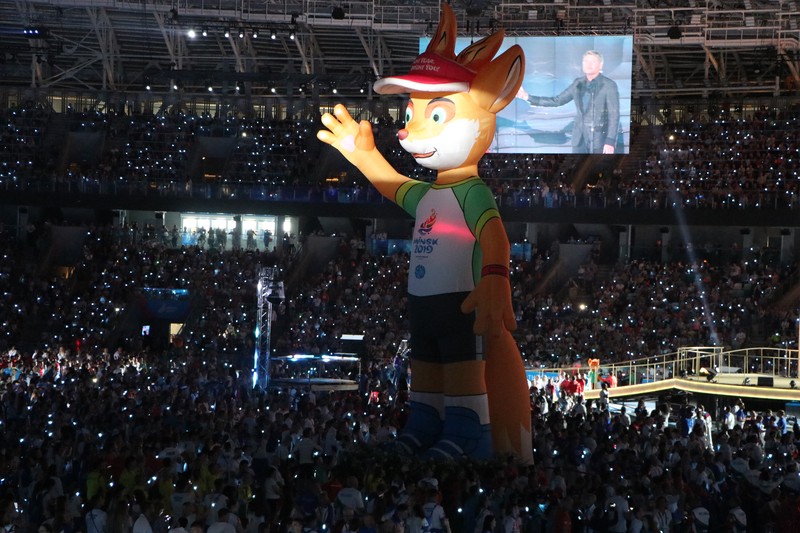 "It's time for me to go"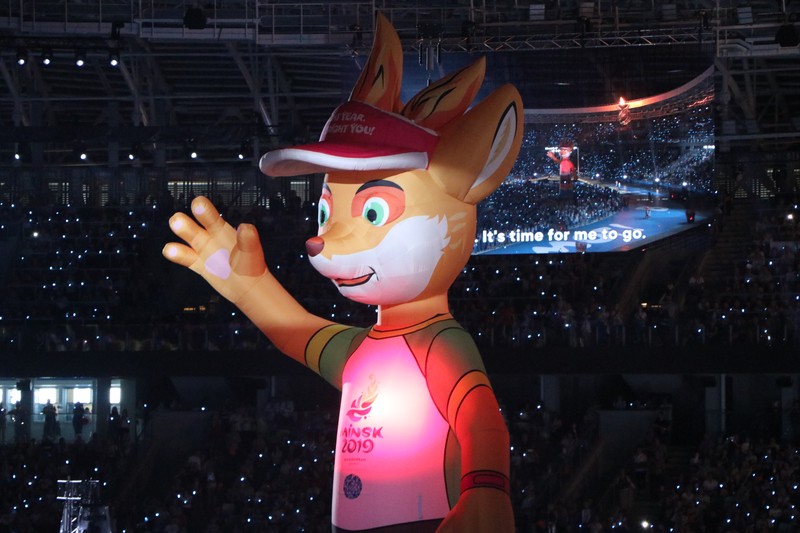 The fire went out, the final fireworks died out too...Tribunes became empty really quick…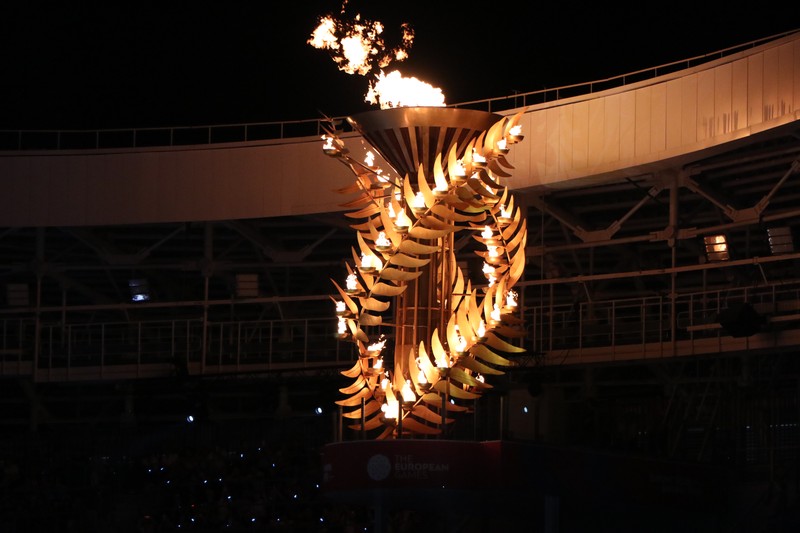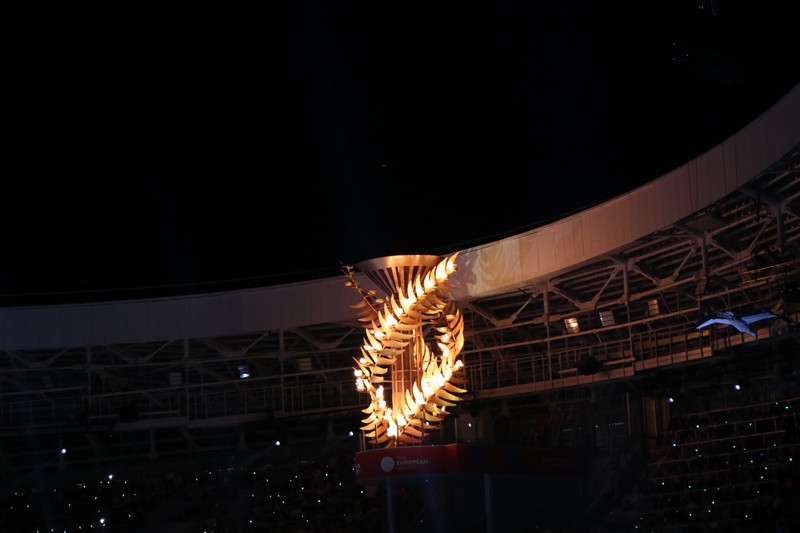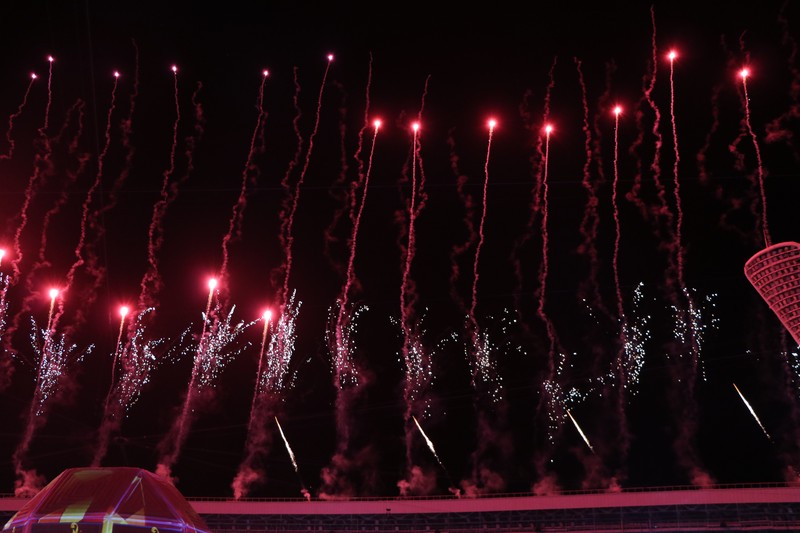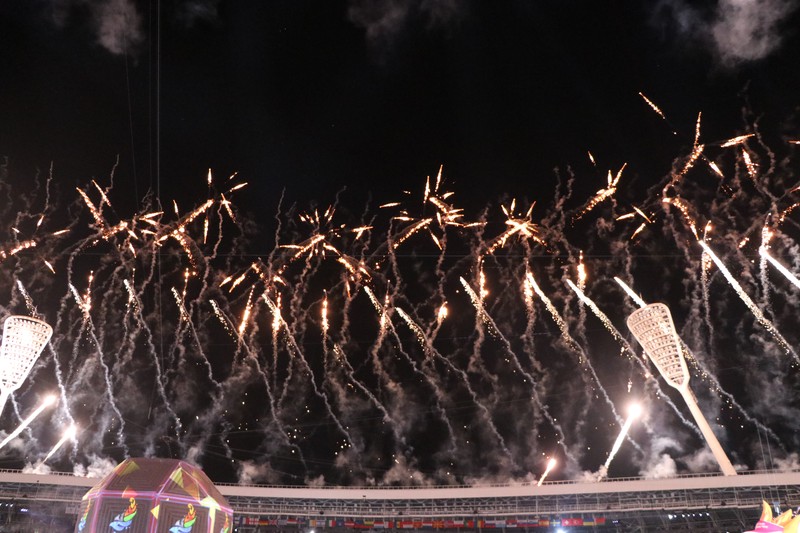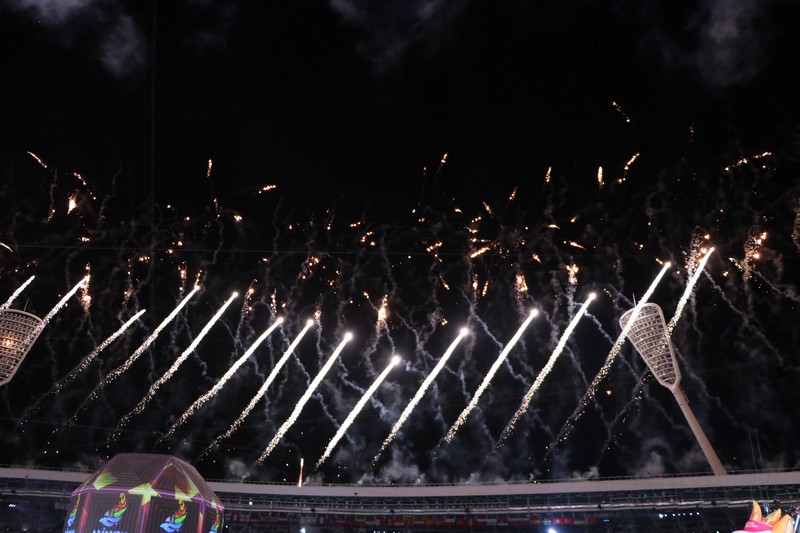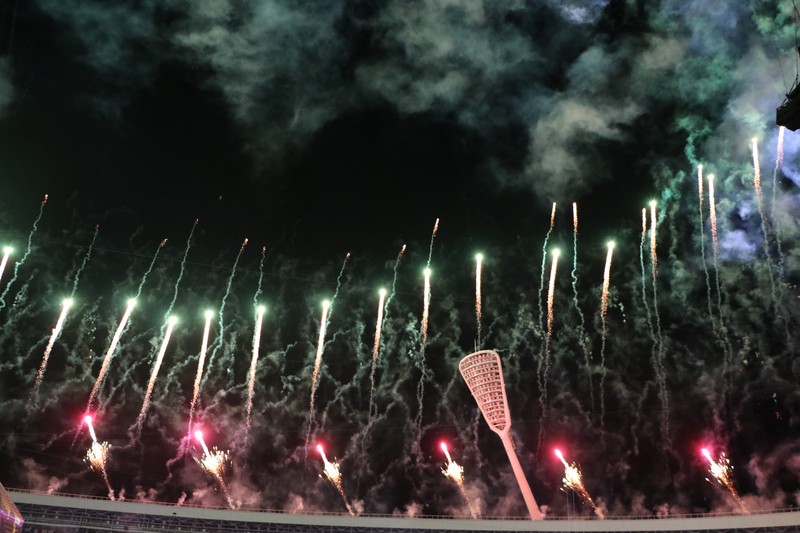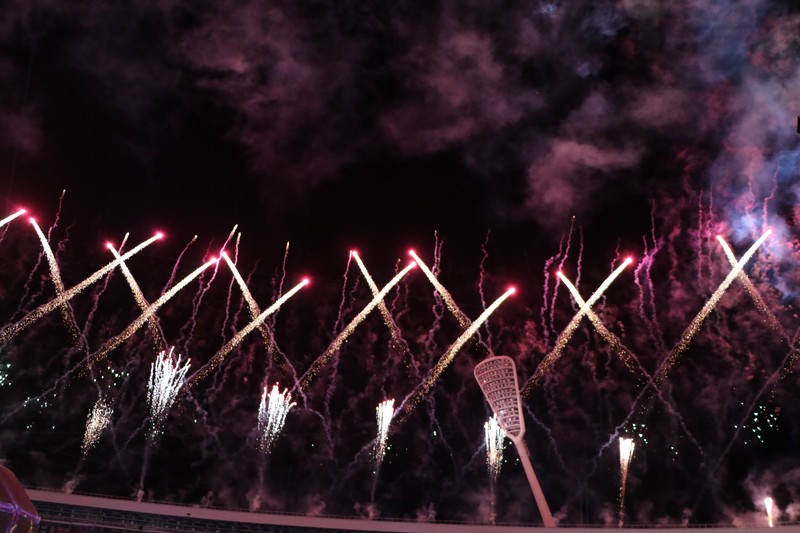 Thanks for following along, it's been fun. This is an unforgettable event in the life of the whole country whatever anyone can say.
Photos by the author.