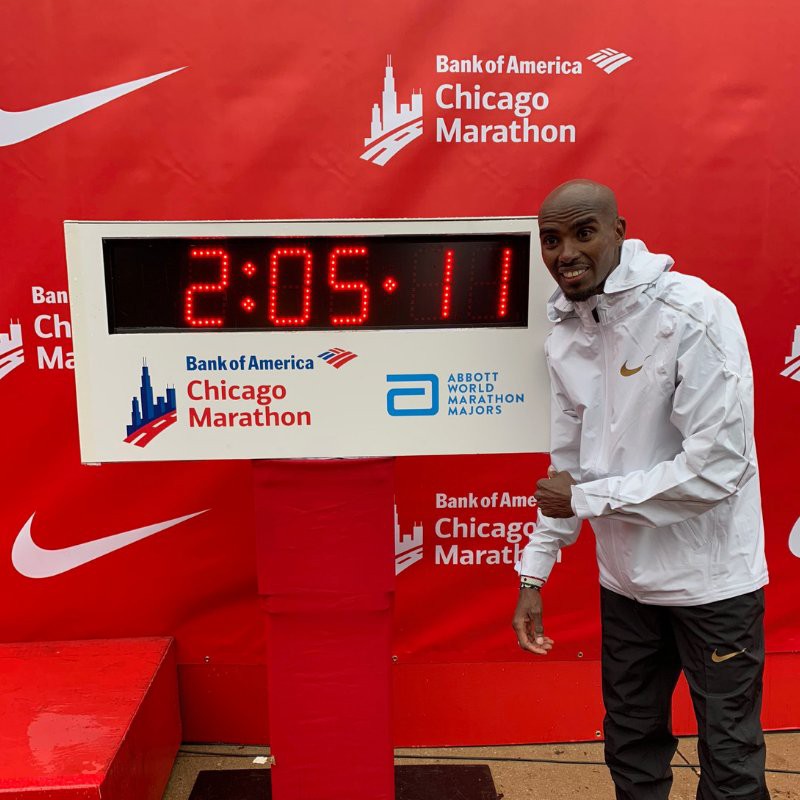 Congratulations to Mo Farah who has won his first Marathon in a personal best time of 2:05:11 which is a European record. Farah first started preparing for Marathon running in 2014 but didn't make the permanent switch until his retirement from track athletics in 2017.
Mo finished third in this years London Marathon in a time of 2:06:22, so this is a major improvement from that event. He is the first British athlete since 1996 to win this event and this was his first ever Marathon in the US.
At 35 years old, Mo Farah should have a few years of Marathon running to look forward to and he recently confirmed he will run the Marathon at the 2020 Olympics in Tokyo. This performance will now enhance British hopes of a medal in that event.
This win, in only his third ever Marathon event, shows just how much progress he has made in this gruelling race. He finished 8th in his first ever Marathon in London in 2014 but during this time he was still fully committed to a track career which had produced multiple Gold medals in both 5,000 and 10,000m races.
Now able to fully focus on this event the future and yet more Gold medals seem likely for Mo who is Britain's most successful ever runner.
The only downside for us Brits is probably more dodgy television adverts like this one :-