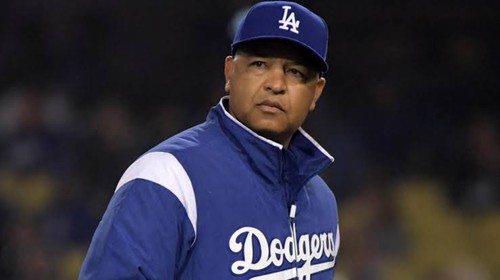 Dave Roberts is in danger of losing the World Series due to two consecutive pitcher changes. Ryu Hyun-jin of the Los Angeles Dodgers, who started the World Series for the first time in the history of Korean Big Leaguers, pitched against him but suffered a setback due to the bullpen's roughness. Boston won 4-2 in the second round of the 2018 Major League World Series (WS) at home, gaining the upper hand in its fourth win of the 21st century.
In the second round of the WS at Penway Park on Sunday (Korea time), Ryan Madsen hit a two-run hit in the bottom of the fifth inning with a walk-off ball. All three goals that Ryu gave in the fifth inning were left to regret.
During 4.2 innings, Ryu pitched in reverse with six hits, one walk and four runs. He struck out five strikeouts and put a fastball measuring up to 148 kilometers in front and a curve of 120 kilometers in front to break jinx.
The process of steel plateting was regrettable. The bench work was half a beat behind and one beat faster. In the bottom of the fifth inning, when he was carrying a thin ice lead, Ryu pitched Ian Kinsler and Jackie Bradley Jr. with a ground ball and a shortstop fly, respectively. Two days later, the forward fastball (146km) he threw at the second stroke against Christian Vazque was judged to be balled and was shaken rapidly. He allowed a right-handed hit as he failed to hit the outer cut fastball right after the release. Ryu threw his fourth pitch to Vazquez and was moving toward the dugout, but he looked disappointed by the ball's decision. It is regrettable that Nick Honeycut, the coach of the team, visited the mound immediately after giving the hit, and let down the excitement.
He threw two cut and fastballs to Mookie Betts in the first base of the second batter and gave him a heavy hit. Headed to the shortstop side of the polo direction, but Manny where Machado closed that three deep for oil to clean and dundap with a hit to center.. The coach took the mound in the first and second base crisis with two hitters. It was a visit with a sign that Andrew Benintendi, a left-handed batter, would be replaced if he failed to process it. Only 61 pitches were allowed. Ryu's desire to avoid the crisis and meet the requirements for a winning pitcher in the first game of the WSIS suddenly became urgent.