Away from Nigeria's game we will also take a look at Tunisia the only remaining Africa team alongside Nigeria as they both fight for Tokyo 2020 automatic spot in the basketball event. Africa has only one automatic spot.
---
Tunisia finish third in Group C after winning just one round 1 game. The North Africa side lose to Spain 101–62 in game 1 but get back to winning ways with a 79–67 win over Iran in game 2 but couldn't keep up as they lose narrowly to Puerto Rico 67–64.
Tunisia in Group N will be filing it out with Philippines, Angola and Iran.
At the Wukesong Sport Arena, Beijing Tunisian takes on Philippines in a must win encounter for Tunisia.
---
Tunisia started the game in full gear and established a dynamic and cheerful game, as they pick up a massive 17 points in the first quarter. The Philippines who has been win less although the competition could not stay close to their opponent and prevent them from escaping with such massive points and take advantage in the encounter. The first quarter ends 27-10 in favour of Tunisia.
In the second quarter Tunisia continued to increase the advantage against their opponent.
Philippines try to recover some points as they wish to get back into the game but thier opponent came into the game with a target.
Philippines tried to shorten the advantage at the second quarter to 5 as it ends 19-14 points.
The North Africa side continued to maintain the advantage as the Philippines players keep improving after every quarter.
But again it was all about Tunisia at the end of the 3rd quarter as they won with a 21-15 points.
With a 67-39 points lead after the third quarter, Tunisia were sure of winning the game as they try to withdraw their arsenal but Philippines surly try to capitalize on this as they try proofing a point in the last quarter. Philippines won the 4th quarter 28-19 points.
Tunisia won the game by 86-67 points as the struggle for Tokyo 2020 automatic spot continues.
Full Highlights
Top Performers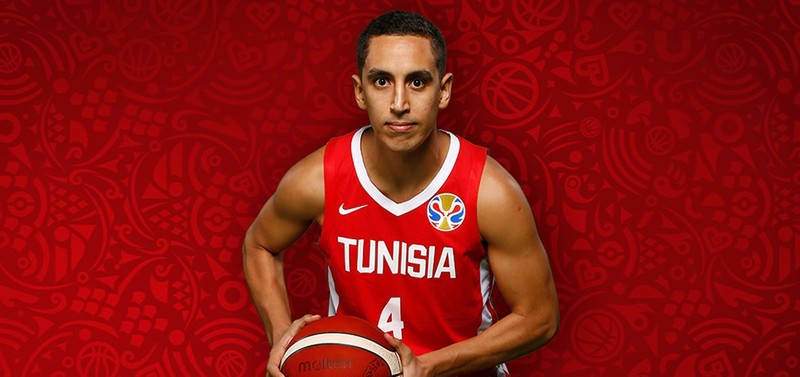 Omar Abada (finishing with 16 points) was the TCL Player of the Game after guiding Tunisia to an important win over Philippines with his outstanding performance.
Tunisia
Points: Abada 16
Rebounds : Mejri 12
Assists : Roll 4
Philippines
Points: Blatche 24
Rebounds: Blatche 11
Assists: five players 2