I have been coaching school sports for almost 15 years now and I think I can say that I have honestly seen a little bit of everything. From great players to not so great coaching and everything in between, coaching sports and running tournaments provide lots of excitement, drama, and stories. A few years ago, we started seeing a change in the landscape of school sports. A change that we never really expected but certainly can't ignore. On several occasions now, the controversial issue of girls playing sports in boys leagues has taken center stage. We have had some elite female athletes and their families requesting to be part of the boy's teams. This has become a hot-button topic for our school district as administrators, teachers, and coaches scramble to figure out the best way to address this situation.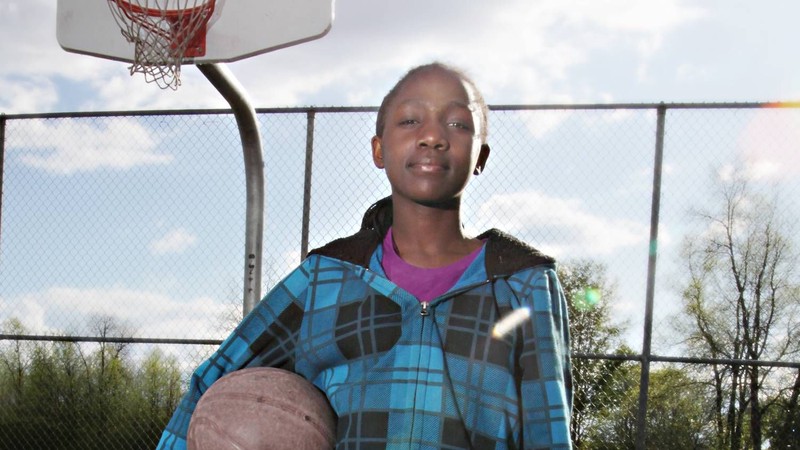 Eight years ago, Eve Uwayesu, pictured above, was a Grade 5 student here in Ottawa. She was an exceptional basketball player and the best player in her elementary school. She was even better than all of the boys at her school as well. She was such a good player that she was extremely dominating playing in the girls' tournaments and so she and her family requested to play on the boy's team. Initially, the coach had no problem with making the move and putting her on the boy's team but it didn't take long for this to become a big story and her move to the boy's team started to make news all over the city. Many parents and other teams and coaches had some serious issues with a female player being put on a boys team. There were also people who supported the move and encouraged her efforts. The debate would make it all the way to the board office and administrators had some big decisions to make.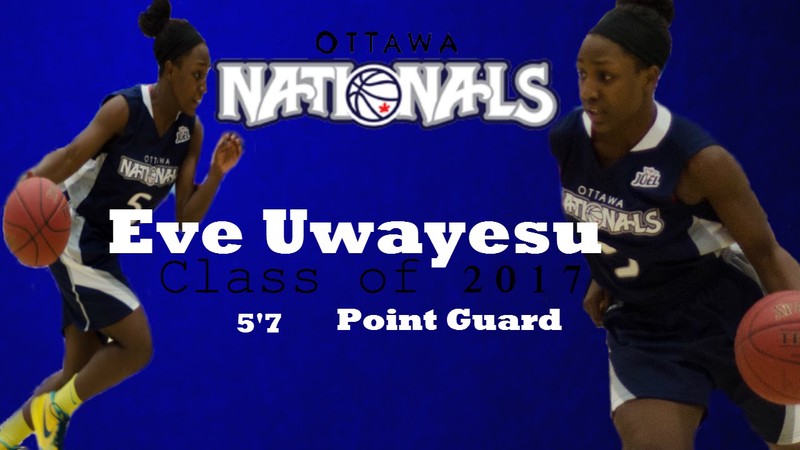 The argument was never about whether or not she was good enough to play. It was clear that she could easily compete with the boys. The issues were about other things. The problem was that it was the first time this situation had come up in our school board and so, therefore, there was no precedent set to follow. The school board and the athletics associations were having to make some big decisions with no prior reference to help. The one thing that was for sure, people had no problem sharing their opinions.
The most common argument and one that is hard to debate otherwise was that boys should play with boys and girls should play with girls. The rules should not be changed doe one person just because of their skill level. If she plays on the boy's team, then, in theory, she would be taking a spot that should be for a boy and many people feel that this was unfair and unacceptable. At the end of the day, many people felt that a girl should play with girls no matter what the skill level. There was also the concern that since this was the first time for this situation, any decision could set the standard for how to deal with future occasions. If the school board was to let her play they could potentially pave the way for more of these requests in the future. At that point, how do you decide who you make the exception for and who you don't? Assessing skill level can be subjective sometimes.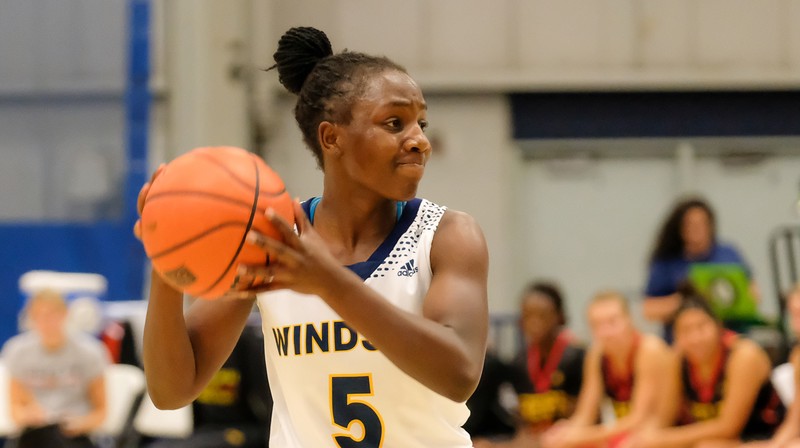 The only problem with this is that it doesn't address the issue. With an athlete that is playing at such a high level, does playing on her school girls team allow her to develop stronger skills or does it hold her development back. There are some who argue that it is not fair to prevent her from playing at the highest level possible. Then there is the issue with the physical differences between boys and girls. Boys and girls develop physically at different rates and in many cases, young people can be at extremely different growth stages. This leads to the question of the girl being strong enough. If this is the case, then there is the worry that the female player could get hurt. Especially if they are plying a sport that has a lot of physical contact. These physical differences become bigger as boys and girls get older and can be very large once we are all adults.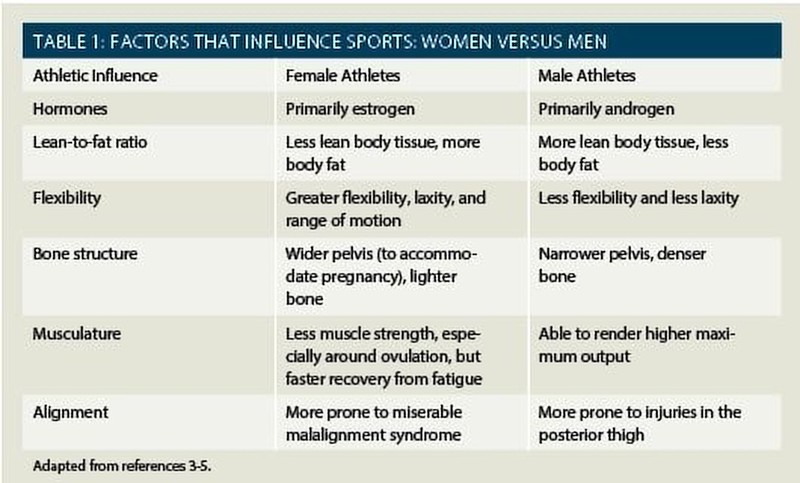 The physiological differences between men and women are so great that elite male and female athletes rarely compete with each other. These differences generally give men a competitive edge in sports that reward absolute strength, acceleration and speed. Source
The final decision was not to let Eve Uwayesu play on the boy's team. It was decided that it would set too much of a precedent at the time. The compromise was to let he move up and play on the middle school team at her school. This meant that she was playing with girls that were two or three years older than her. This is something that happens all the time in competitive sports so it seemed to make sense to apply the same idea in this situation. This allowed her to play in a more competitive environment. Eve Uwayesu has gone on to have an illustrious high school career and has been recognized as one of the best female basketball players in the province and has started playing with the University of Windsor where she is a standout rookie this season.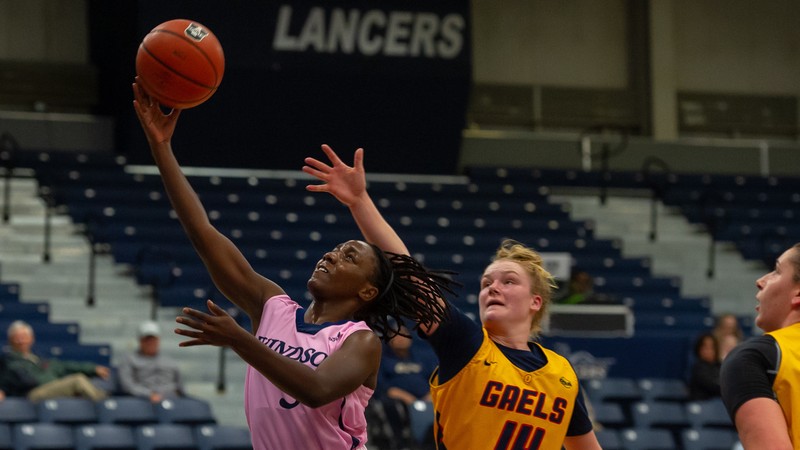 This got me thinking about how often we see women make it to the highest level of male-dominated sports. There have been many cases where women have played in games but never for a long period of time. It is not always the case that men are stronger. There are some women who can compete physically with men and be successful. There are other sports where physicality is a non-issue. It really comes down to each individual athlete and the sport in question. We have seen a couple of cases where women have played very high levels of hockey. One was a goalie who played a game in the NHL and the other was one of the best female hockey players ever, Hayley Wickenheiser. She was the first woman to ever play professional hockey that wasn't a goalie. She played pro hockey in Europe.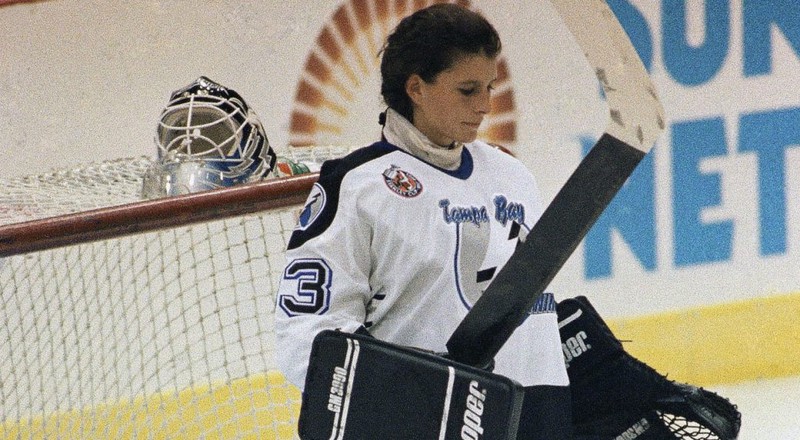 In 1992, Rheaume became the first woman to play in an NHL game when she played in goal for the Tampa Bay Lightning against the St. Louis Blues in an exhibition contest. She allowed two goals on nine shots. She played one more exhibition game, against the Boston Bruins in 1993. Since then, no woman has played in an NHL game of any kind. Source
Another woman who has made huge inroads into a male-dominated sport is Danica Patrick. Patrick has been competing at the highest level of racing for most of her life. She has raced both on the Indy car circuit and Nascar and she is the only women to ever win an Indy race.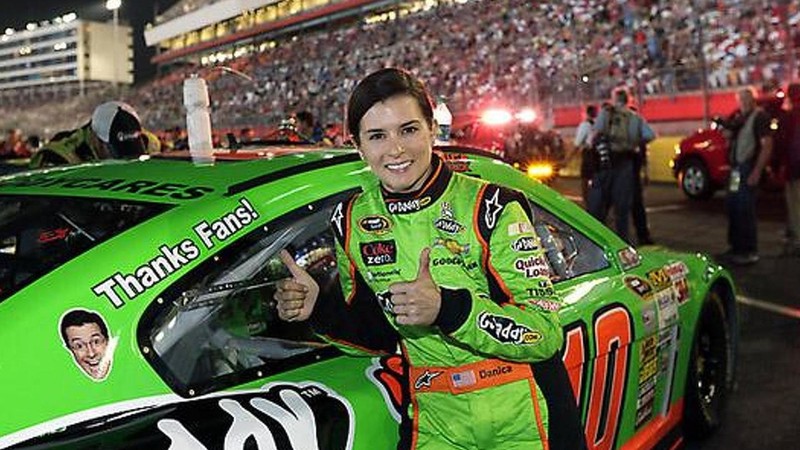 When trying to decide if your child should play in a higher level league, parents must consider all of the pros and cons of making that move. This decision is even more difficult when you are talking about not only moving up in levels but considering having your daughter play in a boys league. There are more things to consider than just the level of play. There is her physical abilities, emotional strength, confidence, and motivation. It isn't as simple as just showing up an playing.
There is no simple solution to this issue and over the past few years, it has become even more complex. We are now starting to see athletes as young as 11 and 12 years old who are identifying as a different gender and looking to compete with the gender they identify as. This is a whole other ball of wax that the school board is struggling to come to terms with. The Ontario Association has since passed legislation that a girl may play on a boy's team if she is capable of making the team. This is a positive move but it leaves a lot of wiggle room for coaches to avoid dealing with the issue. As I said earlier, the skill level of players can be subjective.
I would love to hear what you think about this issue. Have you heard of similar stories in school or leagues in your area? Do you think that girls should be allowed to play in boy's leagues or should they be forced to compete with girls?