Australia has been the best team in the league wherein they have really excelled in their Group Stage winning against teams New Zealand, Bahrain and Thailand. Australia composed of really athletic players which possessed a better height and skills. As I can see, it is the big advantage of the team to take advance to the Finals without any problem at all, eliminating every team blocks their way.
I just can remember how the Philippines having a hard time putting their defense against aggressive Australians and the attempt to race the score which they are really behind. With Kyle Bowen and Samson Froling of Australian Team which is really a great combination to the team gives hard time for their opponents to take lead. They have the speed and the quickness which gives them the advantage towards every game.
Once again, New Zealand and Australia meet in Finals after their previous encounter in Group Stage. The first quarter of their match was lead by Australia with 11-26. Australia made a great point lead which really a big boost and that Kyle Bowen really did great with his three and two-point shots. While in the second quarter New Zealand tries to close the gap with 26-37 and also the same as the third quarter with 50-57. It was really crucial for New Zealand not to work on their offense since they are the ones needed the most of the scoring.
Australia never gives chance to New Zealand where they really put a fight in the last quarter and made their finish with 63-72. It was really awesome for Australia to have a good performance shown on both two points and the three-point field goal with their percentage 58.8% on two-point and 31.9% on three-point. Aside from that their Free Throw percentage is really in good accuracy giving them 55.7%. I can see how Australia work hard and give their full effort into the game. They have overpowered New Zealand in rebounds also giving them more attempts in the offense.
Kody Stattmann of Australia's 17 points and Kyle Bowen's 10 rebounds really give a big contribution to extend their gap against New Zealand. Maxwell Darling of New Zealand really been overwork on his points and rebounds but it wasn't good enough without the proper contribution of his teammates.

Australia is just too powerful making them the champion of U-18 FIBA Asian Championship. But still, all the teams who participated really give their best on the games which we know that they too deserve a big round of applause.

China won third place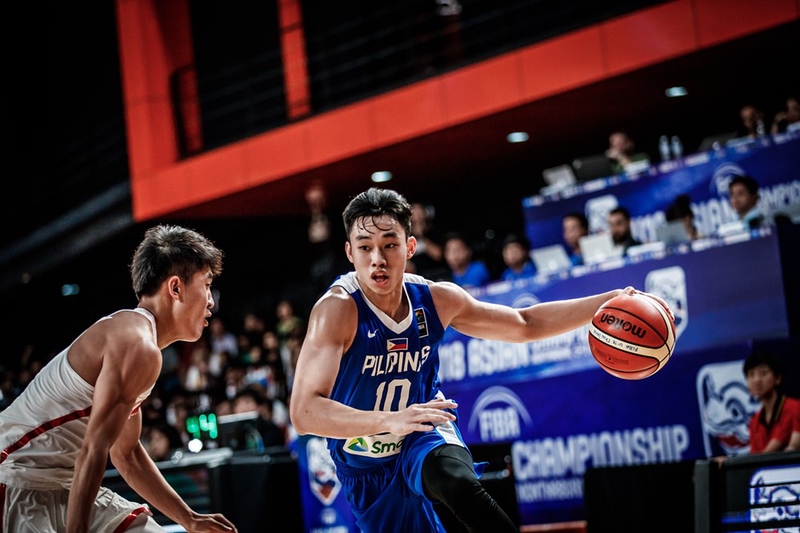 It was a turn of the tide for China to win over the Philippines after their loss in Group Stage. But it was really a downfall for the Philippines where they were being overpowered too much in the first quarter. China's strike back is really impressive that the Philippines couldn't handle too much the offensive strike. Scoring in first quarter 27-14, which the figure really speaks how China changes after their loss.
Still, in the second quarter, China has gained the pace and still on the lead with their scoring 43-26. In the third quarter, the Philippines tried working on their offense where they able to surpass one point advantage in quarter points but still not enough to make it affect their total score. In the last quarter, China did make sure to finish off the match with a total score of 76-57.
Quanze Wang of China really did it really well with his all-around play. He does all the hard work and effort to make sure that China will grab the third place. For the Philippines who lost the slot still being cheered by Filipinos for their great effort and performance throughout the tournament series and that those experiences would be a tool for them to learn which they can use for future tournaments.