The previous gameweek I didn't do too bad and I'd like to have the same (or even better) performance this time around. Let's go!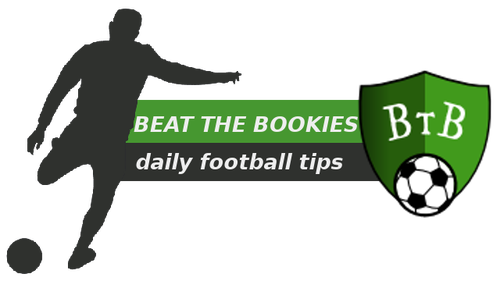 Aldershot vs Bromley
With 1W2D the visitors are doing a bit better than the home side 1W2L, but today I can see the home team going for it. I'm not that sure about them getting all the points so I'll handicap them.
My Bet: Aldershot +0 @2.050
Barnet vs Dover Athletic
Both sides are doing well with the home team having 2W1D and the away side going 2W1L. Given their history, here I fancy more the home team.
My Bet: Barnet @2.139
Chesterfield vs Woking
Here, the home team are the favorites but I'm not that convinced. Woking opened this season with a home win against Dag&Red, then stumbled against Aldershot but bounced right back up with a win over Harrogate.
My Bet: Woking @4.100
Chorley vs Solihull Moors
Will Chorley continue their drawing streak or not? Today they face a very strong side in Solihull Moors that after the opening draw in the match against Harrogate went on to collect six points in the next two games.
The home team were one of the favorites to get relegated before the season even started but they proved to be a decent side that won't crack easy. I think this game will be it. They'll either crack or they'll collect their first scalp in the National League.
As you know, I'm an optimist so...
My Bet: Chorley @3.140
Dag&Red vs Boreham Wood
While the markets favor the home team I don't see that much difference between these two sides.
My Bet: Draw @3.080
Eastleigh vs Sutton
Eastleigh opened the season with a win over Notts Co and then went for two away losses while Sutton opened with an away beating of Hartlepool then had two draws at home against Barnet and a draw specialists Chorley.
While Eastleigh have a great home record against the visitors today, at these prices I think it's worth the risk to support Sutton.
My Bet: Sutton @3.310
Ebbsfleet vs Yeovil
Historically this has been a high scoring fixture featuring over 4 goals on average but this season neither side scores or concedes a lot. Will they open the floodgates today is yet to be seen, but I'm not that sure about it.
The home side is looking for their first points of the season having lost all 3 so far and with a mixed form visitors they may get one.
My Bet: Draw @3.390
Harrogate vs Notts County
Notts Co just yesterday signed up a new striker (Wes Thomas) and he'll be playing today. At this point the visitors are very much unfinished sided with a lot of unknowns and just one point out of the 3 games played.
While Harrogate is a good home team and the favorites for a reason I think this new signing could prove beneficial for the visitors.
My Bet: Notts County +0.25 @2.030
Hartlepool vs AFC Fylde
While I don't think it would be as easy as the odds suggest I think that the visitors will do the job today even though the home side did collect their first win away against Maidenhead.
My Bet: AFC Fylde @2.170
Stockport vs Barrow
While the home team are the favorites, Barrow have started to play and after two losses managed to finally win. I think this match is theirs.
My Bet: Barrow @3.680
Torquay vs Maidenhead
Event thought the bookies are putting the home side as the biggest favorites to win this round I'm not that convinced. Sure, they've got the record against Maidenhead but to be honest I don't see big difference between these two.
My Bet: Draw @3.620
Wrexham vs Halifax
Wrexham is back home and they'll be looking to take all 3 today but the most pleasant surprise of the season so far, Halifax, won't make their job easy. Or even possible.
While I consider the home side to be the favorites here, the generous odds on the visitors are worth the risk. Let the Halifax's dream continue :-)
My Bet: Halifax @4.000
That's about it for today. Good luck!