This round I focused on the first matchday of the English Premier League and got my ass handed to me. Let's see what went wrong and what we can predict regarding the rest of the season from the first round results.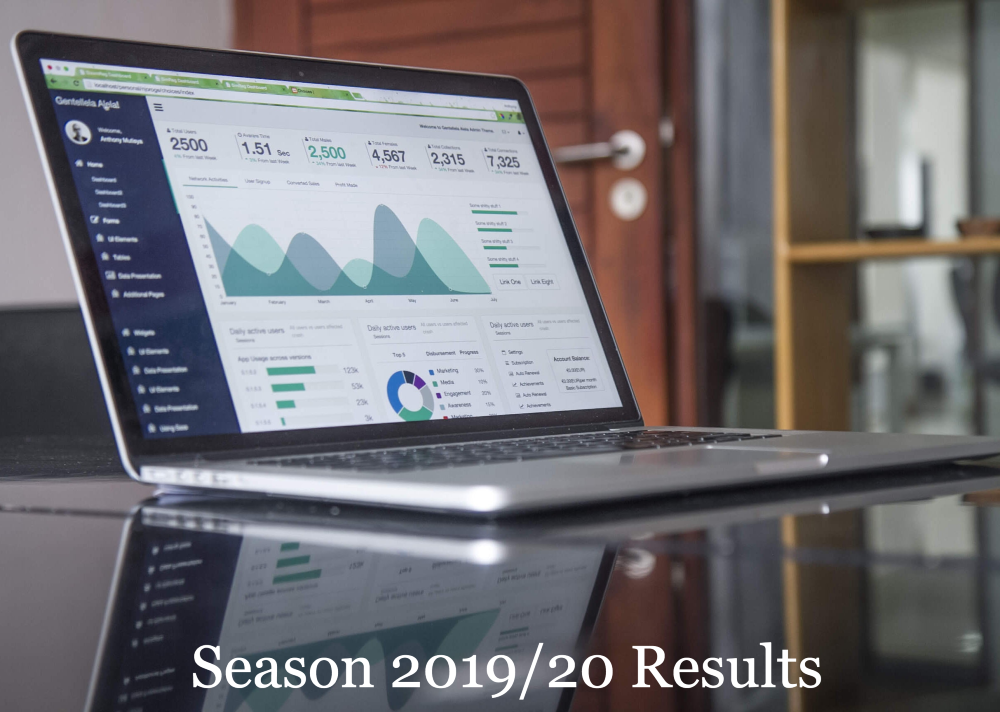 Here are the bets I made this weekend and the final results of the games:
Liverpool 4 - 1 Norwich
As expected, a strong start from the home side. I felt sorry for Norwich during the first half of the match. From the opening (and really embarrassing) own goal to getting three more in less than 45 minutes.
The second half we saw a different picture. Norwich started to play and they won the second half by scoring the only goal during it. Too little, too late, but if they repeat the same performance in the next few games, they've got the staying power this season.
[WON] Over 3.5 @2.000

Crystal Palace 0 - 0 Everton
As I predicted, the home side did manage to frustrate the visitors to no end and get away with a point. I believe we can see from these two the same thing this season as we did the previous one. Crystal Palace sucking at home and getting the results away while Everton sucking in general and being very inconsistent.
[WON] Draw @3.340
Bournemouth 1 - 1 Sheffield United
I watched this one live to see how the visitors will perform in their first EPL game after a long time. Even though my bet lost, I'm not that disappointed by what I saw.
[LOST] Sheffield Utd @3.910
West Ham 0 - 5 Manchester City
West Ham sucks. End of story.
[LOST] BTTS @1.950
Burnley 3 - 0 Southampton
This one I didn't expect, the home side demolished the visitors during the second half.
[LOST] Draw @3.280
Watford 0 - 3 Brighton
Another thing I didn't expect, this time the visitors demolishing the home side.
[LOST] Watford @1.990
Tottenham 3 - 1 Aston Villa
Even though I won this one this is the perfect match to illustrate why I don't like backing Spurs. In the end, Harry "Late Bloomer" Kane saved the day, but it's been painful to watch all those fruitless goal attempts and corners.
[WON] Tottenham -1.5 @2.000
Leicester 0 - 0 Wolves
Here the bookies were right and I was wrong. The only goal has been disallowed after the VAR.
[LOST] Over 2.25 Goals @1.934
Newcastle 0 - 1 Arsenal
Newcastle did create some chances early on, but ultimately they've lost. Can't blame Bruce here, though.
[WON] Arsenal @1.854
Manchester United 4 - 0 Chelsea
Oh boy... what a shitshow!
At first it's been Chelsea that looked like going home with three points, Man Utd sucked big time. Then a strange thing happened - Chelsea joined them in sucking and Man Utd continued scoring.
[LOST] Chelsea +0.25 @2.030
In conclusion, this season winners are Manchester City followed by Liverpool. The rest of the big boys will keep embarrassing themselves and giving a hard time to their fans. Just wait for the next round and Man Utd getting their ass kicked in Wolverhampton to see the Red Devils' dreams for this season popping like balloons :-)
Here are the numbers:
10 Bets | 4W6L | -0.806 units | ROI -8.06%
Which brings my totals for this season to:
24 Bets | 10W13L1P | +2.813 | ROI +11.72%
I'll be back tomorrow with the picks for the National League. Good luck!