LAS VEGAS ACES vs NEW YORK LIBERTY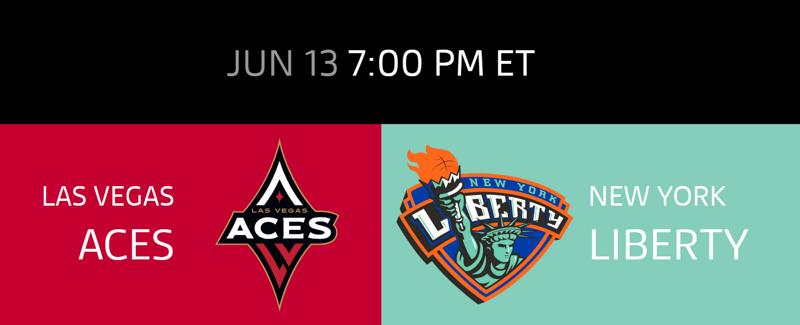 All contestants should UPVOTE the post

All contestants are allowed for one bet only.
All "bets" should be post before the game starts.

Contestants should choose a 'Winning Team' + 'The Total Combined Total Points'.

Example: ACES 200
Whoever picks the Winning Team, and is closest to the Combined Total Points, wins the competition.
PLAY and WIN SCORUM!!!
BET NOW!!!