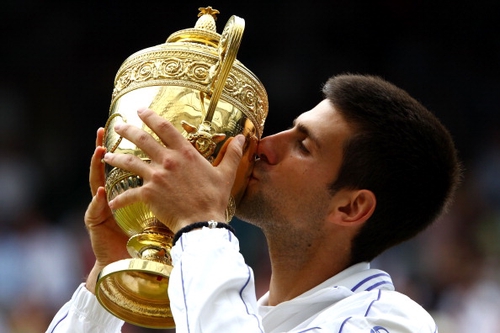 Facts and stats to consider for betting
Djokovic has won 5 of the last 6 meetings between the two.
They have only played HU twice on grass, both at Wimbledon and Djokovic won both.
Andersons last match lasted 6 hours 30 minutes! he looked tired during and post match.
Anderson serves much better than Djokovic.
Djokovic moves and returns better than almost anyone in the game.
Djokovic has won Wimbledon 3 times 2011, 2014, 2015
My betting and value
Anderson can win, he pushed Djokovic in their last meeting here in 2015, going 2 sets up only for a rain delay to happen and Djokovic came back to win 3-2. I don't think either players are the same as 2015 but the obvious winner should be Djokovic in this final.
Shockingly Djokovic to win 3-0 is EVENS, poor value and I feel theres a better chance at 3-1 at 5/2 still not that great either.
My bets
first set under 10.5 games at 11/10 £50
no tie break in the match 7/1 £10
(no tie break is a longer shot but not 7/1 chance in my mind)
I like these bets based on many factors:
this is Andersons first Wimbledon final,
Djokovic wont want to go to tie breaks with Anderson, Anderson has won every tie-break vs Djokovic at Wimbledon.
Anderson will tire easily and fast, Djokovic can run and rally all day and Anderson wont want to do this.
Djokovic is looking like his old self and will be much harder to beat than Isner. The book makers rarely get it wrong, they have 3-0 as the major favourite outcome.
Djokovic won the 1st set vs Nadal 6-4 (under 10.5 games) Nadal moves much better than Anderson and although Anderson serves much better than Nadal, Djokovic is one of the best returners in the game right now.