Polish your strategies when playing any online gambling game. Here is a list of factors that affect your chances of winning.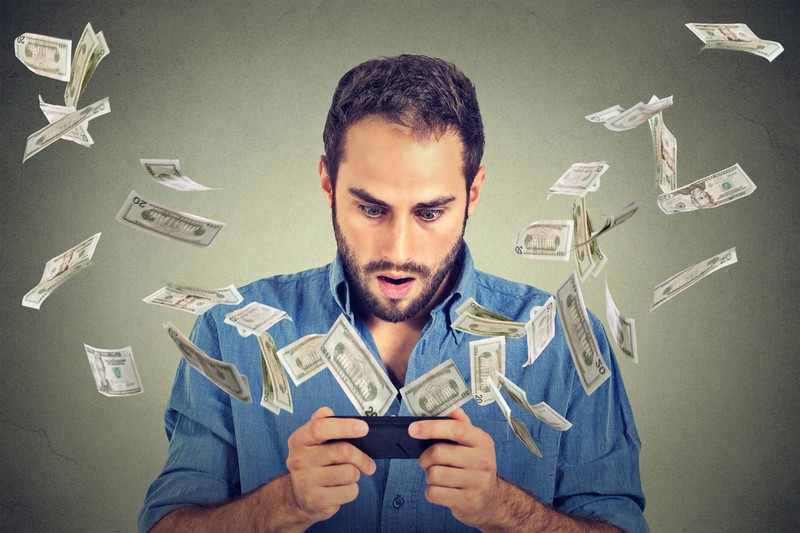 One of the biggest mistakes that a gambler makes is relying on instincts to make a decision. Gambling may be a game of luck but it has many factors that either give the player a clue of the outcome or a means to control it. Novices may have ignored them but these are the reasons why many veteran gamblers have strategies that they'd like to share with the community.
Strategies are not fool-proof plans that guarantee wins. They are routines that minimize losses and create consistently favourable outcomes. You can adopt another gambler's strategy for each game category. If you wish to make your own, here are the factors that you have to consider.
Return to Player Rate
The first that you have to consider is the return to player rate (RTP). This is the statistics of how much of a player's wager comes back over time of consistent betting. Many slots on online casinos usually have 96% or more RTP but there are some with 92%. Live casino games have a consistent 97.8% RTP most of the time. Games with lower RTP usually come with a big jackpot. If you wish to take your chances against the odds, consider this factor when plotting a strategy.
Factors in Slot Games
Slot games are usually dismissed as too similar by novices but some nuances make each slot different from the other. These factors are usually present in every slot game but how they are executed is what makes them unique.
The Type of Slot Game
Slot games are mostly known for using reels and paylines on a grid. However, there are new types of slot games available in online casinos. The most popular one is reel slots but they also come in various forms. Some have 3, 5, or 7 reels with 3 to 5 rows each. The other type is avalanche which does not use paylines nor reels as it uses colour-matching mechanics similar to childrens' games.
Types of Wilds
A reel slot is mostly compared for its wilds. These are special symbols that have special interactions with all of the normal symbols in the game. Each slot game has unique wilds. Know its mechanics and use that to your advantage. See how consistently it appears and what it does when it's on the payline.
Number of Paylines
The number of paylines increases the gamblers' chances of winning but it also affects the minimum ante and winning multiplier. Whether it is more ideal to have a higher or lower number of paylines depends on the type of wilds available. It is possible to win two or more times depending on how the symbols are arranged.
Jackpot Size and Mechanics
The jackpot is the most enticing element of a slot game but it is also the hardest to win. How the jackpot works depends on the theme of the game. Some reward the jackpot after a consecutive series of bonus rounds.
Other times, the jackpot can be won by simply matching a specific sequence. Some online jackpot prizes are progressive, meaning they grew larger with every wager. In online casinos, all gamblers playing the same slot game can contribute to its growth but the payout can only go to one of them!
Factors in Live Dealer Games
Factors in live dealer games depend on the type of game. This can be only one factor each except for poker where it is better to focus on a concept rather than a mechanic of the game.
The Odds in Baccarat
The odds in baccarat are slightly in favour of the banker than the player with a 51% chance of winning every round. The safest strategy is to keep betting on the banker and completely ignoring the draw option. Occasionally switch to betting on the player at least three times in a row once you feel like the banker has won too many times.
The Up Cards in Blackjack
The up cards are the player's entire hand and one of the two on the dealer's side. Whether you hit, stand, or surrender depends on the information available to you. There are plenty of gamblers who share when to hit or stand. The most obvious is to always split a pair of aces and eights. It may also be a pattern that you grew accustomed to once you've played the game enough times.
Other Players' Strategies in High Roller Poker
The most important factor that you have to consider in poker with high stakes is that every player sitting at the table has a strategy. They will try to commit to a pattern to stay safe in every round. After all, nobody likes to lose hundreds of cash in a wrong move. Once you've figured out other players' patterns, you'll notice when they broke from it. This can be a sign that they are either bluffing or that they are confident in their hand.
The Unchanging Nature of Roulette
The odds in roulette never change. It's a guessing game on where the ball would land on the table. You could play roulette in a similar way to playing slot games which is by wagering on the same set of numbers every time.
There are 37 pockets in the wheel numbered 0 to 36 and there is only one ball. There are 36 to 1 chances that a ball would land in each pocket. These odds won't change but the multiplier for low odds is astounding.
Bottom Line
Gambling is a simple game with controlled probability if you know what to look for. Slot games and live casino games are fun because using luck as a mechanic makes it thrilling. However, it gets better because you have some semblance of control over your fortune. This makes betting more exciting for risk takers because they can try being bold knowing that there are ways to recover their losses.