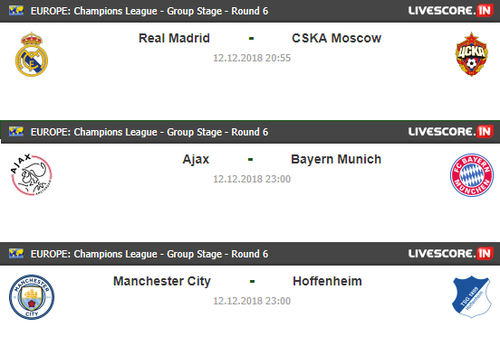 Parlay of The Day (12 December 2018)
Real Madrid - CSKA Moscow Over 2.5 Goals
Ajax - Bayern Munich Over 2.5 Goals
Manchester City - Hoffenheim Over 2.5 Goals
Total Odds: 3.04 (1xbet)

I picked same bet (over 2.5 goals) this time and work over that. I think these 3 games are closer to finish over 2.5 goals in tonight's 8 Champions League games.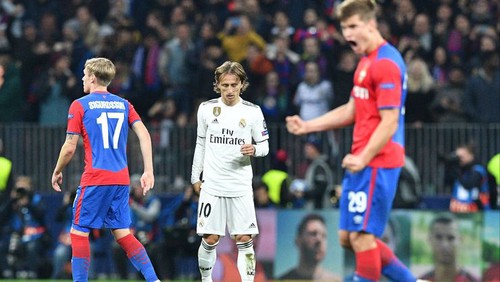 CSKA won first game at home, Real Madrid would like to win at home but it will be hard. I think both teams are close to scoring. Real Madrid score all 33 games in last Champions League matches except that one. They used this exception, I don't wait another surprise result.
Diaz and Nacho are unavailable for Real Madrid. Casemiro is questionable.
Dzagoev and Vasin are unavailable for CSKA Moskova. Akhmetov is questionable.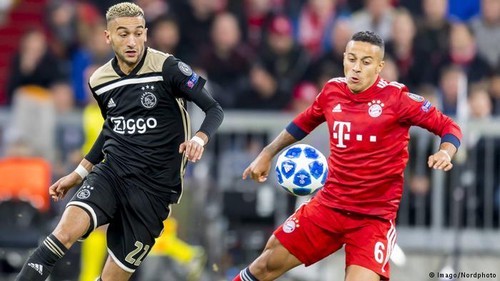 Ajax never lost at home against Bayern, this time that may change. Tadic and Lewandowski are on form, they could score each. I expect a lot of action in this match. Bayern didn't lose their last 7 away games at Champions League. A goallie draw may happen.
Bande and Veltman are unavailable for Ajax.
Robben, James Rodriguez and Tolisso are unavailable for Bayern Münich.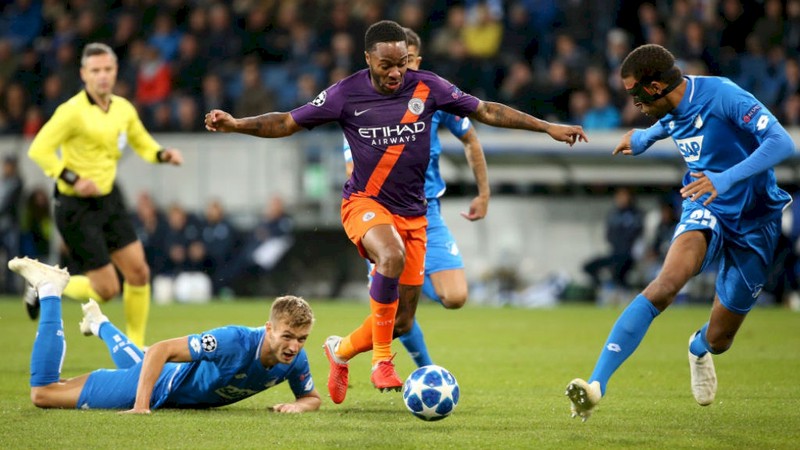 Manchester City lost at Chelsea away game in Premier League. They are hungry for scoring and winning. That would be bad for Hoffenheim but I expect a lot of goals from home side. Both teams have a lot of missing players. Managers need to find a different gameplay. First game was also finished 1-2, this time Manchester City can go over 2.5 goals alone. We'll see.
Bravo, Danilo, Mangala, Mendy and David Silva are unavailable for Manchester City. Agüero, De Bruyne and Zinchenko are questionable.

Kerem Demirbay, Amiri, Geiger, Nordtveit, Otto, Rupp and Szalai are unavailable for Hoffenheim. Akpoguma and Vogt are questionable.

Post your comments about this parlay. I'd like to hear more, every opinion counts!