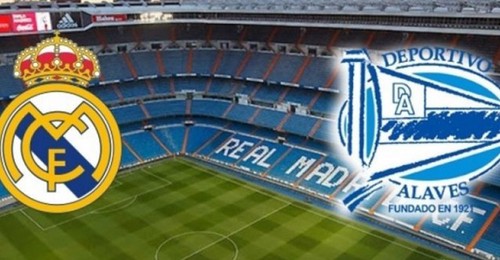 Real Madrid is today the net favorite of the match against Alaves . If we take the odds of Mobilbahis, the host gives Real Madrid odds of 1.05 for a win, 7.00 for a draw and 10.00 for a Alaves win .
Real Madrid Lost in 2 Matches
Real Madrid returned with a 1-1 draw from Villarreal, where they were guests last week. Despite serious shortcomings, they managed to get ahead, but they are considered lucky since they were not defeated after 1-1. The students of Zidane, who could only get 1 point from Valencia and Villarreal in the last 2 games in La Liga, want to gain morale by winning against Alaves this week. Before the Alaves match, Real Madrid had injuries of Sergio Ramos, Benzema, Luka Jovic, Eder Militao and Federico Valverde.
Alaves Not Losing In 4 Matches
Pablo Machin and his students have not lost in their last 4 games in La Liga. Last week, they drew 2-2 with Valencia, which they hosted at home. Alaves, who conceded 2 goals in 10 minutes in the match in which they took the lead 2-0, got their 3rd draw in a row. Having scored 6 points at the end of the last 4 weeks, Alaves ranks 15th with 10 points. He is not expected to play against Real Madrid this week due to Pere Pons' injury.
Betting Prediction
Real Madrid must now react. I expect them to win against Alaves, which they will host in the home field.
Betting Odds: MS 1, Odds 1.25
MobilBahis Odds: MS 1, Odds 1.36