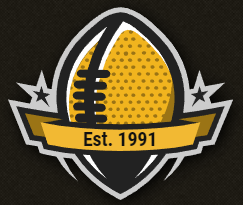 Things got a little hectic this week for me, no need to go into detail about that here, but the point is: sometimes life can get in the way of Fantasy & Sports Picks :) As a result, I missed the pick for Thursday's game (I've also not posted on here this past week,) however, I'm back in the swing of things and doing all my last minute adjustments to all things Fantasy here at 2:39 AM Sunday morning... including my Week 5 NFL Picks!
My Current Rank coming into Week 5
Place: 3rd out of 16 (moved up one position!)
Total Points: 34 (increased by 9 points!)
1st Place's Points: 35
Last Place's Points: 0
My Week 5 Picks!
Arizona +3.5

Pittsburgh -3.0

Cleveland +3.0

Houston -3.5

Denver +1.5

Detroit +1.5

Indianapolis +10.5

Jacksonville +3.0

LA Rams -7.0

Miami +6.0

Minnesota +3.0

NY Giants +7.0

Oakland +6.0

Tennessee -3.5

New Orleans -6.5
Let Me know what you think!
I'm still new to this, and this is my first time playing in a Pick 'Em Pool for $, but I'm pretty happy being so close to taking 1st place coming into Week 5! I'd love to get your feedback/comments :)