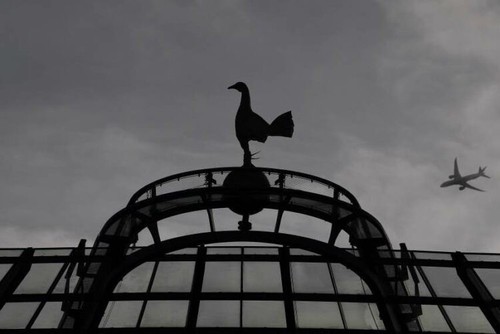 Tottenham published yearly balance review and claimed financial loss of 82 million GBP! Losses in sum are much greater. Chairman Daniel Levy said
"We will for sure not stay and watch what is happening, we will continue with inovations which will allow our players and fans the best possible experience of playing and watching football. Our strategy is clear - we will continue with investments in all football activities."
This can on first sight look like announcement of trying to fill that gap by organizing NFL games, concerts etc... on wonderful new stadium, but it's long and painful process. Why shouldn't they try to do it on other way ? Which other way you might ask if you are new on scorum ? If you are old and read my previous articles regarding betting you already know! There is other way, fast way, way of "sympathetic reversal" in one world - Malaysian Way!!!
I mean he literally said they will give fans pleasure of watching football and that players will feel big involvement. What fans like more than exciting games in which one team leads at half time and other at full time ? What fans like more than exciting games ending with correct results of 4:3 or 3:4 ? Those are games which, like one Serbian football legend said, that "return faith in football".
Club wants to buy Vlahovic and is connected with a lot expensive and excellent players despite all those debts. What does this tell you ? There is less and less time to get necessary money for all of that! Do you get bigger picture now ? Do you see Tottenham Leeds results and all those jogging from first half by Tottenham players with another eyes ? Congratulations, you removed black glasses! LoL
Next what you should do is to watch Tottenham schedule. Next game on Thursday against Mura club of very low quality. You might think about this game like 0:5 or something, but no...Think again my friend. Why not jogging in Slovenia in first half and let Mura take lead and then ran over them in second half ? Why not play exciting game which ends in 3:4, I mean rotation, resting of players, Sanchez, Tanganga, Davies, Winky can do that to us! Why not let some bookie of Far East to suffer historic loss and improve club balance ? :)
I don't know for you, but after this article I will slip
Mura-Tottenham HT 1, FT 2, correct score 3:4 and goals 7 or more. :)
Don't torture yourself with question how can Mura score against Tottenham ? If they can't Davinson, Eric, Ben or Reggi will do it! Got ya! Hahaahahahaha
This article is not betting advice, it is pure joke based on story from one Serbian sport journalist who tells there is mighty illegal gambling syndicate in Malaysia ran by "One eyed" which is influencing outcomes of EPL and not only EPL games... Same journalists said once when Liverpool beat Newcastle 4:3 "That game make glorious those who where involved in it on one way or another". Maybe there is something in it, let's check with little stake!