It was a fantastic night of boxing with 40 year old Manny 'Pac Man' Pacquiao showing the world why he is one of the greatest pugilists of all time!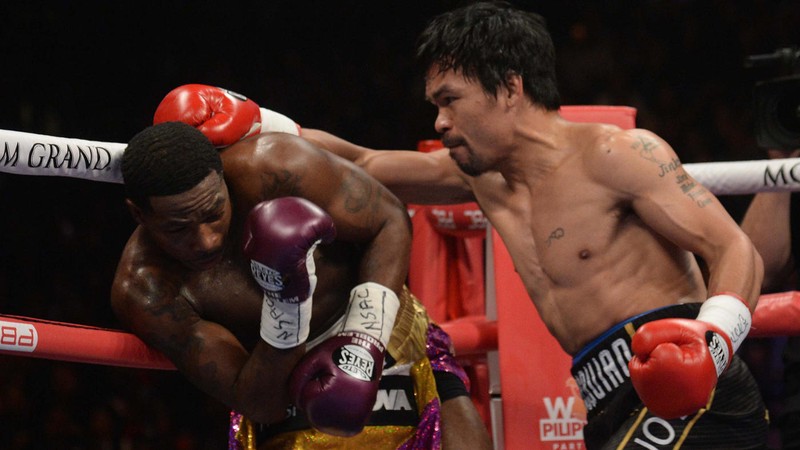 The eight division world champ retained his title against natural 140 pounder Adrien Broner in what was nothing short than a dominant masterclass.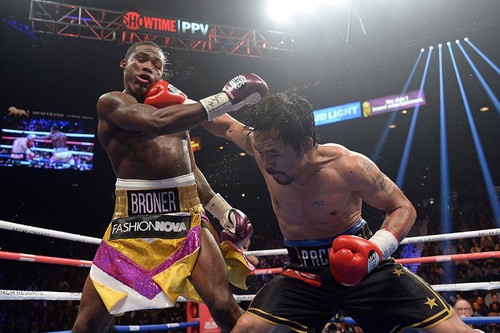 No ego, no shame.. only speed and spectacular fighting ability come from Pac Man which is a complete marvel for any athlete let alone a 40 year old one.
Broner was outmatched and outclassed out of the gate. This was apparent to anyone who truly follows the sport as 'AB' has only come up short in his career, and Manny transcends age (at least to anyone not named Floyd Mayweather Jr.).
Floyd himself was in attendance, and he gave a blank stare when asked about a Pacquiao rematch. He didn't make his way into the ring, but he gave enough of a cold shoulder once the camera was laid upon his laid back pose in the arena.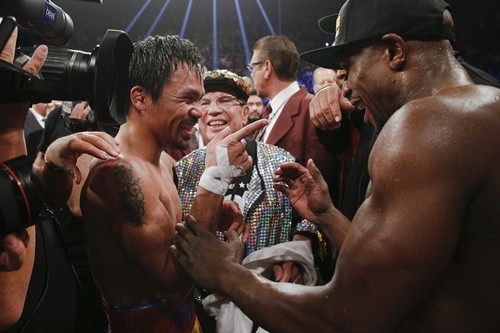 I look forward to seeing Pacquiao vs. Floyd since I do believe both men are too far past their prime to compete with the Crwaford's and Spence's of the world. The fact that Pacquiao did dominate Broner as well as top tier fighters like Jessie Vargas shows that he can still compete at a top 10 level... the question is whether or not he can compete with the top 3 champions and top 5 talent (such as Keith Thurman and Danny Garcia).
Many GOATs have shown that mind over matter is the true key to the victory. Manny's shape before and after the fight were somewhat suspect as Pacquiao's coach blowing his nose before the opening bell was highly suspect of something strange. Manny's performance last night reminded me of when Michael Jordan torched my favorite basketball squad of all time in the 90s Jazz (Hornacek, Malone, Stockton) when sick. The flu is nothing to greatness, what's an hour of gametime to a lifetime of legacy?
Last night had a lot of untimely upsets and champions in both boxing (Badou Jack) and mma (TJ Dillashaw) losing their belts... but Manny is the one constant.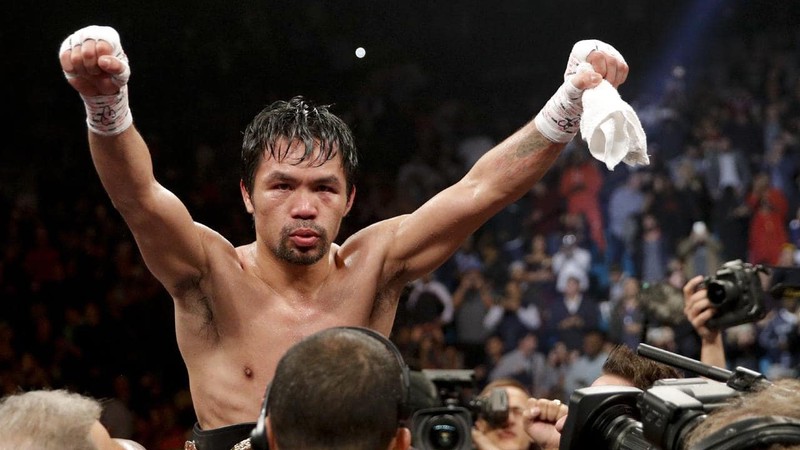 Pacquiao is the epitome of greatness, and we will miss these days once he retires; enjoy his art while it lasts.