This list is based more on the skill of the on screen boxer as opposed to the skill of the actor (playing the boxer); this post is quite meta so I won't take it too seriously if you don't!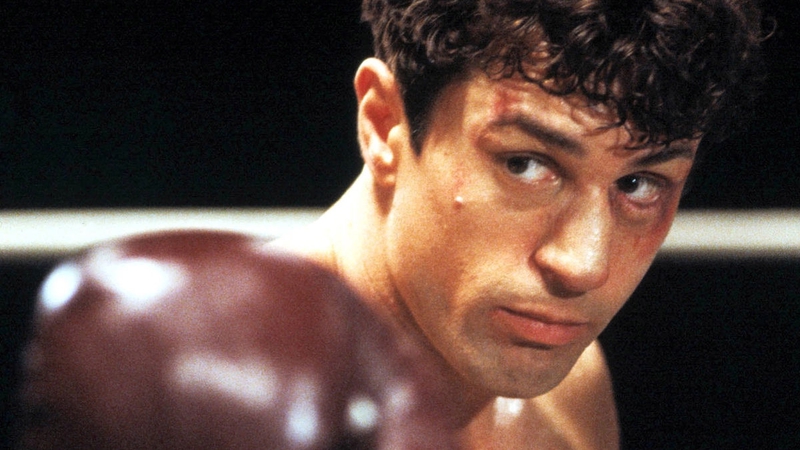 Also note that I have removed films such as 'When We Were Kings' since Ali and Frazier played themselves, but I have included films in which an actor may play a legendary boxer. With that, let's get started!
#10: Maureen Shea [Million Dollar Baby]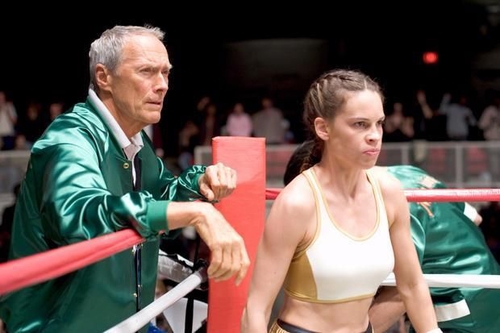 Maureen was a solid boxer with great fundamentals. Hilary Swank did a great job showing off the grit and toughness of Maureen, and although the film is incredibly dramatized for Hollywood's sake, the fight scenes actually depicted how vicious women were in the ring when there was practically no name sake in the sport. Maureen was a women's pro-boxing pioneer and should be remembered as such.
#9: Rubin Carter [The Hurricane]
Honestly Carter was a sub par boxer who was more athletic physique than puglist skill. I simply had to put Denzel on this list because he is one of the greatest actors of all time, and the scenes of Carter's prison term in which he in essence taught himself to box are highly inspirational. I would definitely check this under rated gem out, it tells the story of an abused soul who goes on one hell of a journey through crime and punishment.
#8: Vinny Pazienza [Bleed for This]
I had to put this guy on the list somewhere, and honestly, I don't fully know why. I kind of hate Vinny Paz for always being a loud mouthed and brash fighter for not being all that great. I believe his story in getting through a terrible car accident that in essence paralyzed him shows incredibly humanity and will to live, but I also believe he used to steroids to beat one of my favorite fighters of all time in Roberto Duran.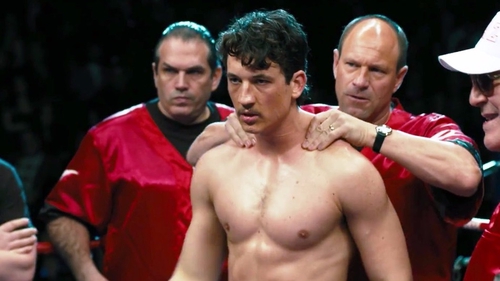 Duran was at the end of his rope and the smaller man by a good margin, so honestly I never discreditted 'Manos de Piedra' for taking that fight. Camacho also beat the hell out of a prime and fit Vinny when he was somewhat out of shape, and that told me all I needed to about his level of skill.
Miles Teller was more obnoxious than anything in this role, but I guess that matches the unpleasantry of Pazienza in real life. He also sued the film makers for a whole bunch of stuff post film release... so enjoy that legacy Vin! This film does have some very creative visuals and exciting cuts during the fight action, so check it out if you want to enjoy a good film that is more drama than boxing.
#7: Adonis Creed [Creed]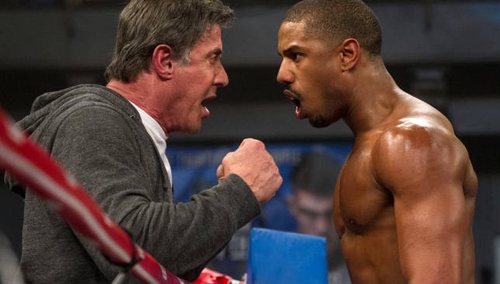 Oh boy, not this generic pick.. but yeah, I needed to get some new blood here. In awaiting the sequel and thinking back on the first film, I think the fight scenes were better than most but not as good as others.
Nothing really beats the real thing, but I loved the swellings on the face and the willingness of the lead actor (in Michael B. Jordan) to get hit. Tony Bellew is a serious cruiserweight and the behind the scenes showed some solid hits getting through from the big man. Adonis is listed as 16-1 with 16 knockouts.. not too shabby young one, your pops would be proud!
#6: Danny Flynn [The Boxer]

Ok you cinefiles, you seen this one? The 1997 Daniel Day Lewis film? It's a brilliant performance from one of the greatest actors of all time, and it's more about revolt and the conditions of an Irishman who was imprisoned for much of his life. Regardless, the film itself is actually more loosely based off of Barry McGuigan who was a solid UK level boxer himself, and is actually more known now for his training and managers of modern day greats like Kell Brook and James DeGale. Interesting film this one, not much in common with the man but it's a great enough watch to feel content.
#5: Rocky Balboa [The Rocky Film Series]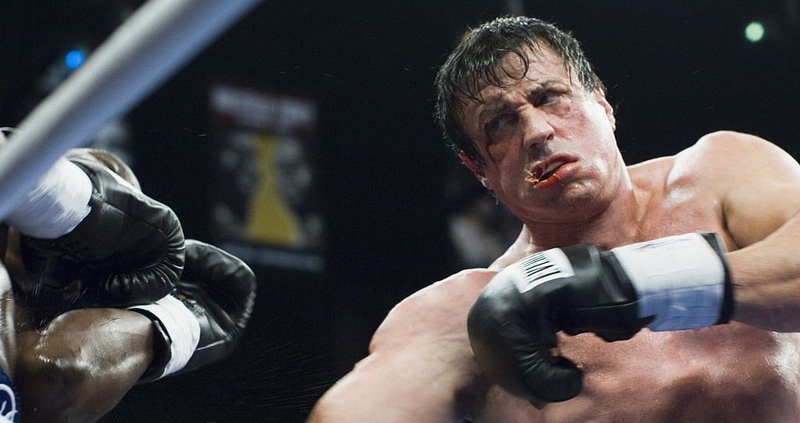 Rocky Balboa had a hell of a right hand, but he was a gatekeeper (to say the best). A record of 58 wins, 23 losses, and 1 draw is terrible, but with 51 knockouts and an iron jaw, he had a shot in any fight. To me, Ivan Drago was a great win and that alone bumped him up a few spots.
#4: Butch Coolidge [Pulp Fiction]
This is more an ode to one of my favorite characters of all time. The legendary line "Zed's Dead Baby" rings in my head for weeks after a solid viewing of Pulp Fiction.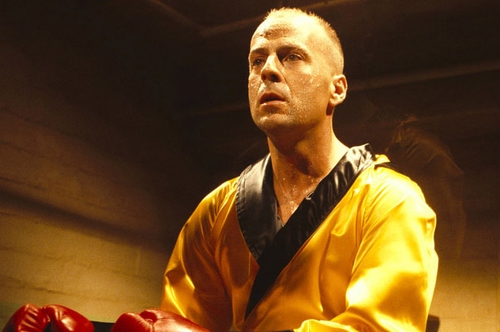 Not many men have actually punched so hard they killed a man in the ring, but Butch conquered not only the championship title, but he also held on to his dignity for the sake of love...
...and he was one hell of an undersized heavyweight (which made his knockout power all the more impressive).
The iconic fight, to cab ride, and the entire film itself.. it's all so beautifully twisted just as all of Tarantino's works are. Butch and Marcellus Wallace would have been one hell of a scrap!
#3: Jim Braddock [Cinderella Man]
A film named after his moniker, and Russell Crowe to play him on screen.. not a bad legacy James, not bad at all.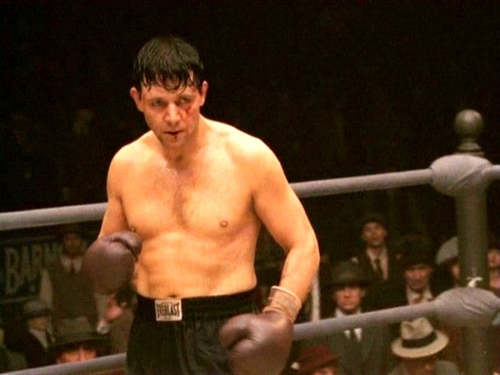 To be frank, one may wonder why I've placed Braddock so high on the list, and frankly, the guy could box! His technique was more Marciano-esque than anything else, and his 47-24 record may be
the most deceiving in history!
So many robberies and decision losses in corruption filled (Brooklyn) New York... the Roaring Twenties were like the wild west! Braddock beat tremendous fighters of his day in Max Baer and Art Lasky, and the knockout loss to Joe Louis came only after Braddock became the first man to hurt and drop Louis to the canvas. This was right before Jim's retirement, a prime Braddock may have taken it to Louis and beaten him... but history at times doesn't treat everyone the same way. Russell did a great job portraying the gentlemen, and the boxer.
#2: Muhammad Ali [Ali]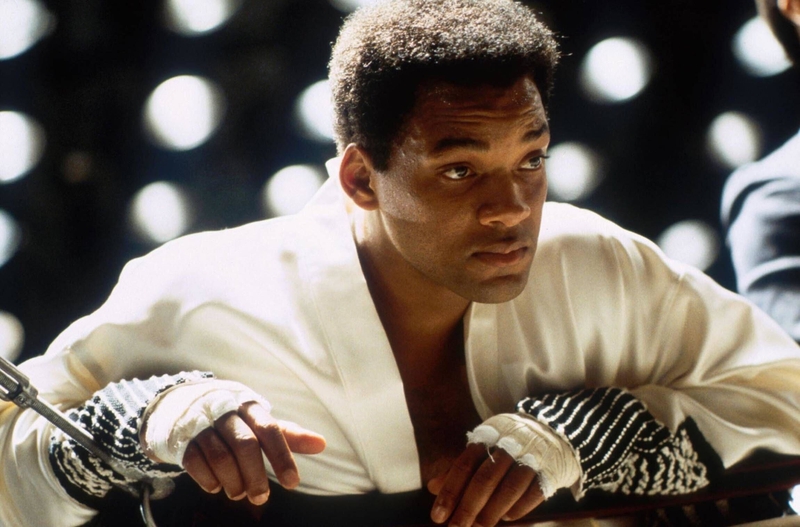 Will Smith did a hell of a job with the voice and swagger of Ali; his physique also matched the legend quite well. I had a lot of problems with the fight scenes and the editting (as I thought they were corny and terribly acted), but Will Smith definitely took some boxing lessons as you could see him throwing jabs off the pivot and rolling well off the ropes (just like the GOAT). I think his performance saved this film, and really gave creedence to how brilliantly entertaining Ali truly was. My favorite scene is below, the simultaneous banter between Will Smith and Jamie Foxx (as Ali and Drew Bundini Brown, the GOAT's cornerman and friend) is absolutely hysterical. Really accurate and beautiful to watch. RIP champ!
#1 Jake LaMotta [The Raging Bull]
Ahh, how the hell is Jake LaMotta above Muhammad Ali? Sweeter than sugar, slick that molasses, the greatest damn boxer of all time!
Well, I had to abandon my own rule for a second here and truly take into account the performance of Robert 'Mother******' deNiro! The dude just kills it as the drunken and chaotic welterweight Jake LaMotta. The man known most for his duels with Sugar Ray, LaMotta was a rugged New Yorker who loved to throw hard inside the pocket and unleash hell with every blow. Such a classic film, classic boxer, and his passing last year hit me hard... maybe because I've seen the film more times than I can count. Here is one of the most breathtaking scenes in modern cinema...
"Never went down Ray. You never got me down..."