Today marks one in a series of unfortunate events regarding the career of Manny 'Pacman' Pacquiao.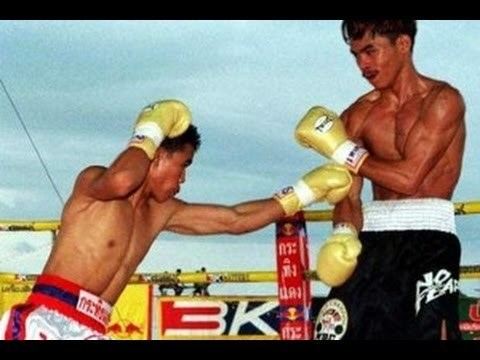 A man fighting since 1995, this Pinoy Phenom showed the world that his culture and style of boxing was world level.
Pacquiao has been known more for his handspeed and fearlessness in the ring, but that was more or less cultivated with experience and brilliant coaching.
Boonsai 'Medgoen' Sangsurat was 18-0 and a WBC champion when he faced a young Pacquaio. Although Manny had well over two dozen fights at this point, he simply hadn't fought the same level of competition as Boonsai did. Being a WBC champion brings in contenders from all over the world whereas Pacquiao only fought Pinoy talent his entire early career (which spanned nearly 6 years).
The kill blow in this fight was a body shot, and it was very well placed as Singsurat could see Pacquaio'd leaky defense from the start. PacMan didn't have his trademark speed and angles at this point, he was very 'green' in this fight and showed a lot of tendencies to brawl as opposed to taking his time and picking his shots.
One can see that Pacquiao also learned how to garner strength and build his body into one necessary for fighting the elite of the elite. The greatness of Pacquiao came when he debuted at the Alamodome in San Antonio, Texas. His brilliant finish over veteran Marco Antonio Barrera with blinding handspeed and combinations showed American fans that Freddie Roach had a true prodigy on his hands.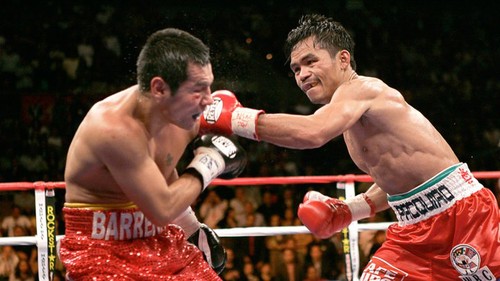 The eventual close fights to Juan Manuel and robbery again Timothy Bradley put somewhat of a damper on PacMan's record, but if one takes out the close decisions and terrible one's (against Jeff Horn), we see that Pacquiao truly is a 60-3 fighter with records and titles in numerous weight classes.
To understand the depth of the classes Pacquiao jumped, just take a look at a 135 pound athlete and a 147 pound athlete. Seven pounds isn't much until you have to make that weight and fight the men who have been comfortably walking around that weight their whole lives.
Pacquiao has consistently been undersized yet overpowered... speed kills.
This is a commemoration not to Pacman's loss, but to his all time greatness!