This is part of this week's Freaky Friday contest by @pete. Some of the pics will be from pxhere. This story is completely fictional.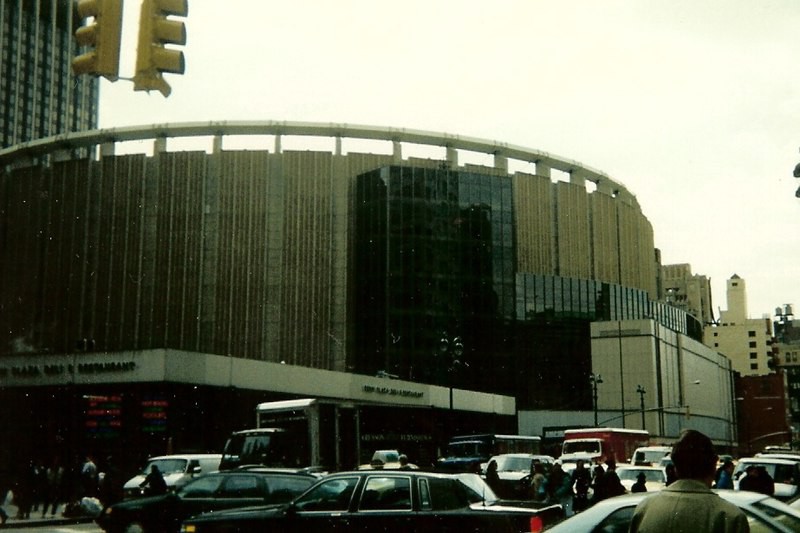 In 1980, Madison Square Garden was to host an extremely special boxing championship. All the cameras from every known news agency was there to cover this event; which would start with an exhibition. Some of boxing's most legendary figures were even present at the event. Its competitors were quite unique for this particular championship. Many people who were watching the event talk to each other and to themselves about what exactly they were seeing. They were used to seeing the likes of Muhammad Ali, Sonny Liston, Chuck Wepner, Joe Louis, Rocky Marciano, Sugar Ray Leonard, Sugar Ray Robinson, Floyd Patterson, Smokin' Joe Frazier, Jake Lamotta, and so on. No one believed anybody would actually show up to watch a bunch of kangaroos in the boxing ring. But then again, that was what a guy named Mr. Jack Lorenzo promoted. Its first two contestants for the night were Hoppin' Johnny Cassidy and Starlight Bill Hoskins. The fight was heavily promoted on the papers, on TV commercials, on radio commercials, and even when Jack Lorenzo appeared on the Tonight Show with Johnny Carson! The two competitors were sitting at their corners when an announcer began to thunder the start of the match by introducing the contestants.
"At this corner," he shouted, 'weighing at 259 pounds. From Pittsburgh, Pennsylvania; and one of the boxing world's freshest faces; Starlight Bill Hoskins!"
The human boxer stood up and acknowledged the crowd with his presence. He had been one of the rising stars of the boxing circuit. He had grown up watching boxing as a kid, and even personally watched a boxing match between Sugar Ray Robinson and Jake Lamotta as a kid (the former was his most favorite boxer). Even though his competitor was unusual, he saw this as an opportunity to shine in the ring like he usually did. After all, his boxing nickname was "Starlight".
"And at that corner," the announcer shouted, "one of the boxing world's most unusual additions. Weighing in at 165 pounds. Hailing all the way from the outback in Australia. Ladies and gentlemen.....HOPPIN' JOHNNY CASSIDY!"
During and after the thundering introduction, the kangaroo boxer hopped around the ring while the audience applauded (even though they found it unusual for there to be a boxing championship for kangaroos). Johnny Cassidy was just about to show the world what he was made of, and it would be the moment of truth as to how good he would be against a human BEFORE fighting other kangaroo boxers in the coming days of the championship.
The Origin of Hoppin' Johnny Cassidy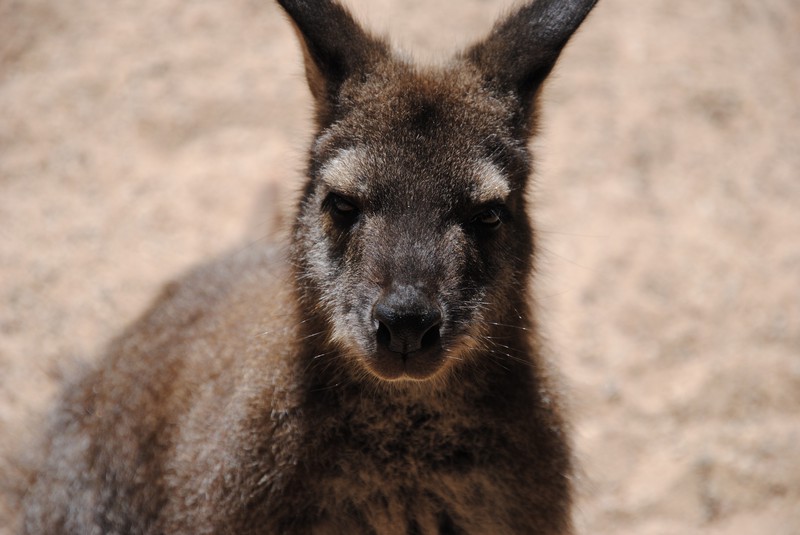 Johnny Cassidy, like his fellow kangaroos, was born in the Australian wilderness. He was very lively as a joey, and was one of the fastest kangaroos in the local area. The other joeys had a hard time matching his speed growing up. Johnny was also a very rough player, and was as capable a fighter as he was a fast hopper. It was even rumored that he actually repelled a few predators. Both of these talents would later become the staples of his newly born boxing career....all thanks to one man.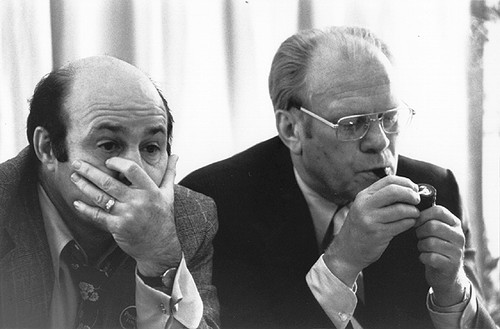 Jack Lorenzo was once a popular fight manager who spent his time managing boxing matches in Chicago, Cincinnati, Indianapolis, Milwaukee, Toledo, Knoxville, Louisville, Lansing, and Detroit. Though he found success as a local fight manager, he deeply wanted to manage a fight that would air on national television. Unfortunately, he never could get enough recognition for anybody to offer it to him....until one day when he visited Australia in the hopes of managing a fight outside America.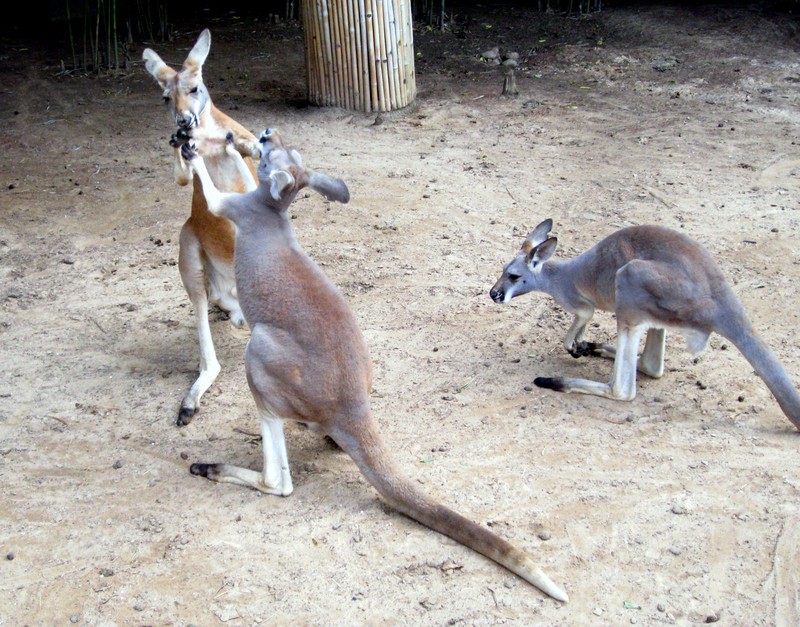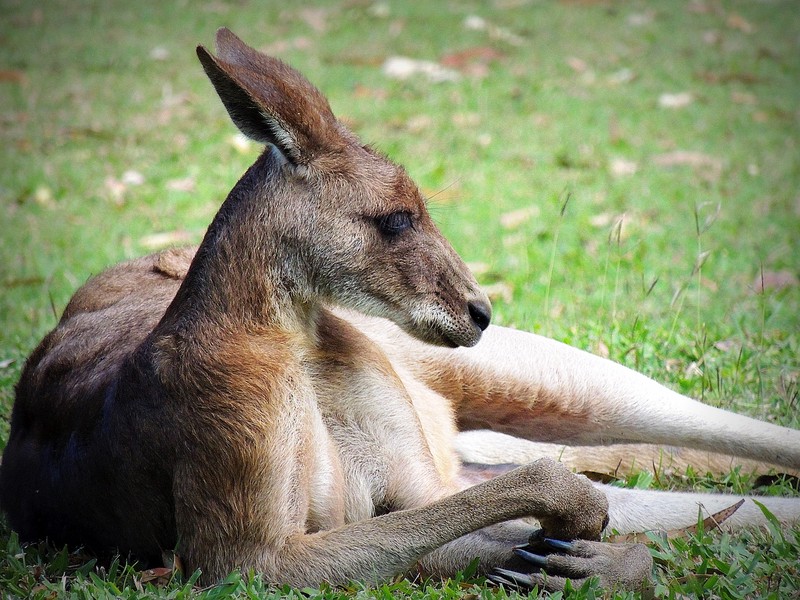 During a trip through the outback with a guide, Jack saw Johnny Cassidy hopping and fighting for a mate. Boxing kangaroos was a popular thing to see in attractions, so Jack ended up with an idea; promoting a boxing kangaroo like they promote human fighters! After a lengthy negotiation with the Australian government, Jack Lorenzo took Johnny Cassidy under his wing to promote him as a fighter, much to the chagrin of his colleagues who thought he was crazy. Johnny Cassidy was trained to become a kangaroo boxer in a human-only boxing circuit. After several months of training, Cassidy had his first boxing match in Cincinnati. His opponent was reigning local champ Andy Travis, who was then the title holder for Cincinnati Boxing Champion. Though off to a bit of a rough start, Cassidy beat Travis after only three rounds. A boxing champ being defeated by a kangaroo ended up making national news, even being aired on ABC News 20/20 and CBS's 60 Minutes! In the next several months, Cassidy made national and even international headlines (the BBC, Rede Globo's Jornal Nacional, ITN News at Ten, China's CCTV, and the Japan News Network did several major news stories covering the boxing kangaroo). Jack Lorenzo and Johnny Cassidy even made a memorable appearance on the Tonight Show with Johnny Carson; an appearance that surprised Carson, Ed McMahon, and Doc Severinsen. They would also make appearances on the Dick Cavett show, Dinah, The Merv Griffin Show, and even on an episode of The Match Game. Johnny Cassidy quickly became a household name and later a worldwide celebrity. Time Magazine even named him as the Kangaroo Muhammad Ali. Johnny Cassidy became an overnight legend, and yet he did not seem to notice it one bit. He was just being his old kangaroo self.
********************************************************************************************
It was now time for the boxing match to begin, and both competitors stepped to the center for the referee to give them the gist of what to do or not to do in the fight (good clean fight, nothing below the belt, that sort of thing). As the two boxers awaited the ringing of the bell, they readied their fists so that they would be ready to throw the punches the moment that happened. It was the moment; would Cassidy maintain his status as legend or would Starlight Bill Hoskins end up stealing his thunder?
The bell rang for Round 1. Both boxers were technically dancing around the ring as they started to devise their own strategies. For the first minute of the round, they only moved around the ring. Then both boxers started to throw punches. Cassidy managed to only land one hook at Hoskins's jaw while Hoskins did land a few punches (all of which were blocked). Then the first round ended, and it was deemed lackluster since there was not a lot of action. Then the second round started, and things really started to pick up. Cassidy speedily landed a few body blows while taking a couple from Hoskins. The next two minutes consisted mostly of blocked punches and fists so fast that the cameramen and even the commentators had a hard time seeing them. Then the second round ended, and people start talking amongst themselves about the match. Everyone thought this would be a close match; Hoskins was not just a household name anymore, and Cassidy was already an international sensation. Then Round 3 started and both combatants landed more punches. Then at Round 4, the same thing happened. Then Round 5. Then Round 6. Then Round 7. Then Round 8. Then Round 9 (both combatants got knocked to the floor once in this round).
Then the final round was to start, and it was quite unusual for any boxing match with Johnny Cassidy in it to even last that long. People started to wonder if Johnny Cassidy would even win this round, while others were rooting for Bill Hoskins. One way or the other, only one of the two crowds was going to leave the event happy. Jack Lorenzo started to sweat, more than he ever did when he first promoted fights for Cassidy. He wondered if this would be the moment where everything he worked for will end up being in vain. He could not bear to even think about what would happen if Cassidy lost the fight. He kept thinking to himself, "Come on, Johnny" as he watched the last round.
The last round started, and this time things got very serious. Bill Hoskins managed to corner Cassidy just a few seconds in. Everyone that was rooting for the boxing kangaroo started to feel as if it was already over. Their favorite kangaroo looked to be losing this fight, and they probably would not stick around to watch the Kangaroo Boxing Championship for the next two weeks if that happened. It all seemed like it was all over indeed....until....
Just at that moment, Cassidy bounced back! The kangaroo found an opening around Hoskins and started to land blow after blow upon his human opponent. Hoskins could not keep up with Cassidy, as the kangaroo was too fast for him to evade or block. And then Cassidy delivered his signature uppercut-haymaker combo that knocked Hoskins to the floor. There was only a handful of seconds to go, and the count would stop if the bell rang to signal the end of the round. The referee quickly rushed to where Hoskins laid. Here came the count:

"1...2...3...4...5..."
Everyone was at the edge of their seats. Hearts were pounding and sweat was pouring.
"6...7...8..."
Just three seconds to go....
"9....10! It's over!"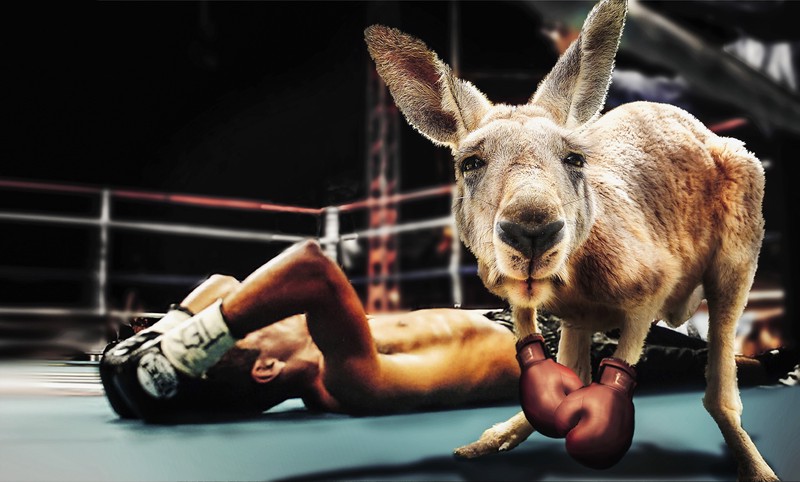 The bells then rang to signal the end of the match; and the crowd was roaring! Hoppin' Johnny Cassidy beat his opponent at last! Everyone cheered as the kangaroo hopped around the ring basking in the admiration of his regular and newfound fans. It was a day that would be long remembered for everyone. In the days that followed, the Kangaroo Boxing Championship became one of the most widely covered events in sports history, with Hoppin' Johnny Cassidy becoming the first Kangaroo Boxing Champion.
In the years that followed, Hoppin' Johnny Cassidy made appearances in different TV programs and events; including the BBC's Breakfast Time, Bozo the Clown's show, the Arsenio Hall Show, Live with Regis and Kathie Lee, the Today Show, The Late Show with David Letterman, Show de Xuxa, and many other shows. He also attended several boxing championships, winning several other titles. In 1994, he was inducted posthumously to the Boxing Hall of Fame (he passed away several weeks prior). Three statues of this legendary boxer were erected in Cincinnati, Melbourne, and Manhattan to commemorate his impact in the boxing circuit. During the remainder of his life, he found a female kangaroo and had a son named Johnny Jr. While Johnny Jr. did not necessarily follow in his father's footsteps as a boxer, he did become a symbol of his father's legacy; a legacy that is the talk of the world....and will continue to be for many more decades to come.
Thanks for reading. Please upvote and share. If you like the content, follow for more. :)