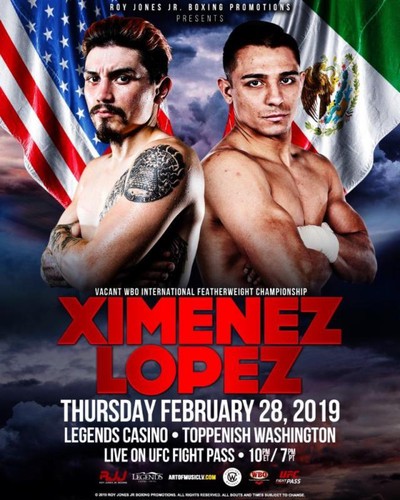 The excellent boxer Ray Ximenez, Jr., who has 18 fights won, of which 4 are by way of the knockout and 1 only fight lost faces the Mexican, Luis Alberto "El Venado" Lopez, who has 16 fights won, which 8 are by way of the knockout and 1 draw, to 10 rounds by the International Featherweight Championship of the World Boxing Organization (WBO).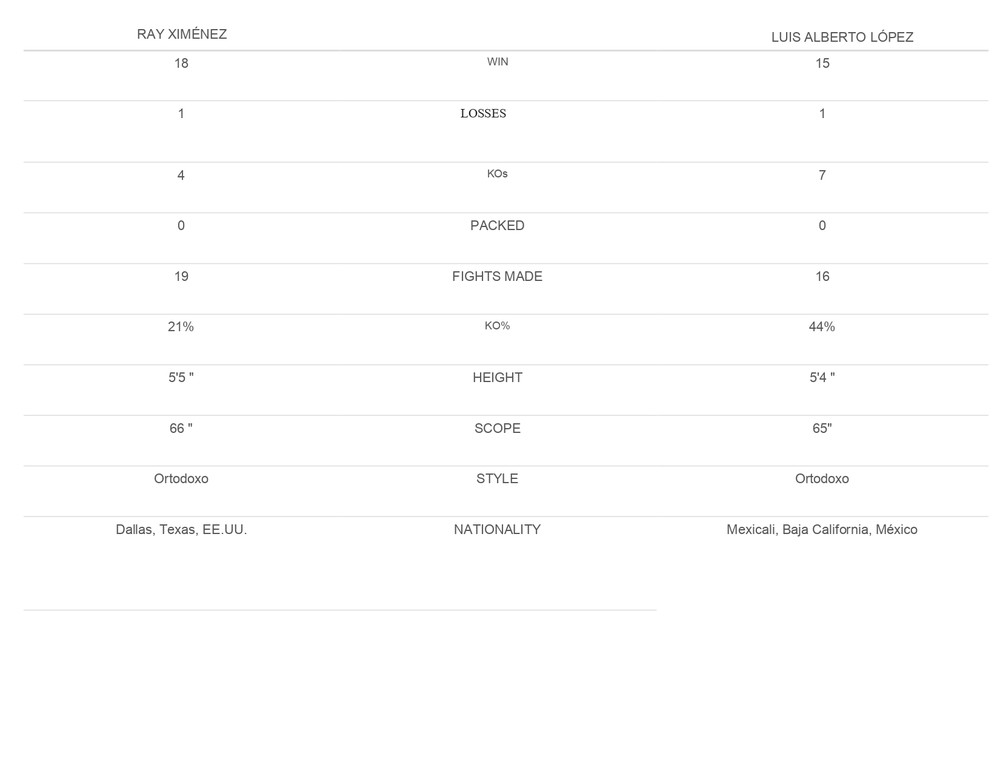 The boxer Ray Ximenez, Jr. has a streak of five consecutive victories, who being in the amateur had a record of 120-9, with three gold medals,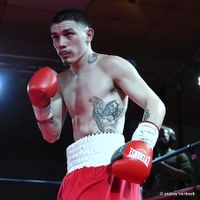 Ximenez, 25 years old and a former Texas State featherweight champion, won a 10-round unanimous decision victory over veteran German Meraz last July.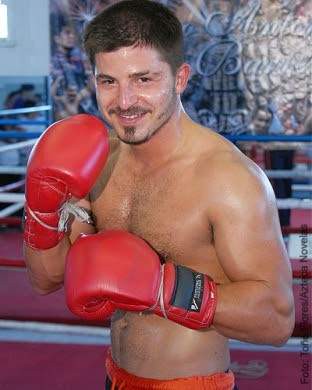 On the other hand Luis Alberto Lopez has managed to win 4 fights consecutively. His great victory was the one he won by unanimous decision in 10 over Christian Bielma, in October.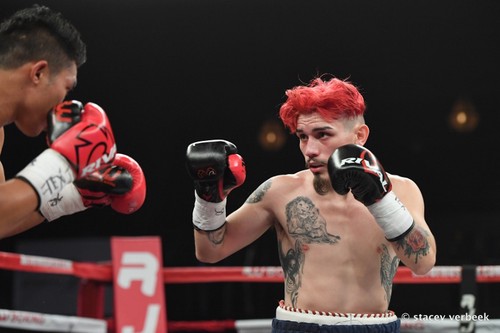 I think this fight is very similar, since both fighters have an excellent record and each of them has a great fight that could define this fight, however I lean towards Ximénez, who should triumph by way of the knockout in the 7th round
What is your prediction or prediction in this wonderful fight?