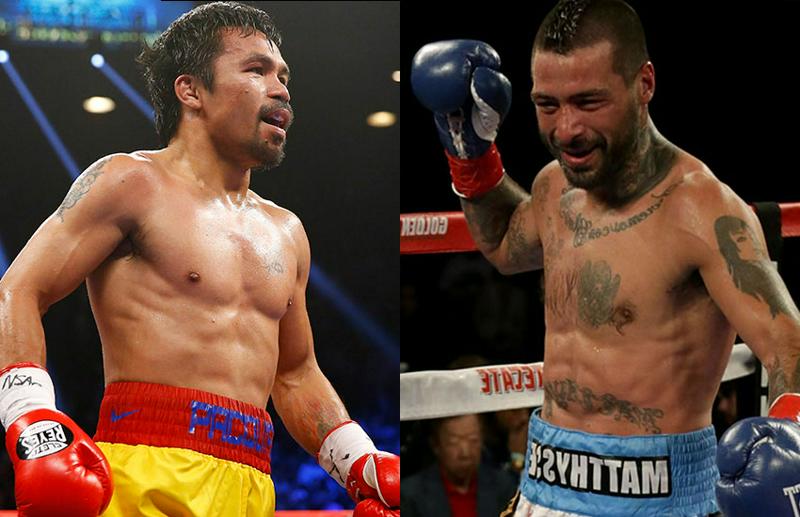 FOR George Kambosos, the sparring partner of Manny Pacquiao, the Senator has a great chance of winning via knockout against the Argentinean WBA "regular" welterweight champion Lucas Matthysse on July 15 at Axiata Arena in Kuala Lumpur, Malaysia.

According to Kambosos, Pacquiao still has the speed and killer punches despite his age of 39 and remain a 'killer puncher'.
"I believe Manny can knock Matthysse out," Kambosos said in an interview after the sparring session.
"Matthysse's defense is not superb and he relies only on his offense. This is perfect for a fighter like Manny Pacquiao. Pacquiao's hand speed, combination punching, and power will lead to a knock out over Matthysse. Pacquiao is still at the top of his game, "he said.
Matthysse's age is 35 years old, he can no longer use the speed against Pacquiao who is "fitter, faster and smarter" boxer.
"He can keep a very fast pace for the whole 12 rounds if it is to go to a decision. Manny is getting sharper, faster and stronger week by week. We have had an excellent week of sparring and are on perfect track for the July 15th fight, " Kambosos said.
He said Pacquiao's failure to his fellow Jeff Horn in June 2017 in Brisbane was worthy for the Filipino's eight-division world champion.
"There is no weight on Manny's shoulders for the Matthysse fight more than anything now being the challenger for the title has motivated him more to show the fans he still has more to give to the world," he said.
Kambosos has a clean pro career in the lightweight division. He is currently WBA Oceania and IBF Pan Pacific lightweight champion. He recently recorded an impressive knocked out win for Jose Forero in the first round (1:48).