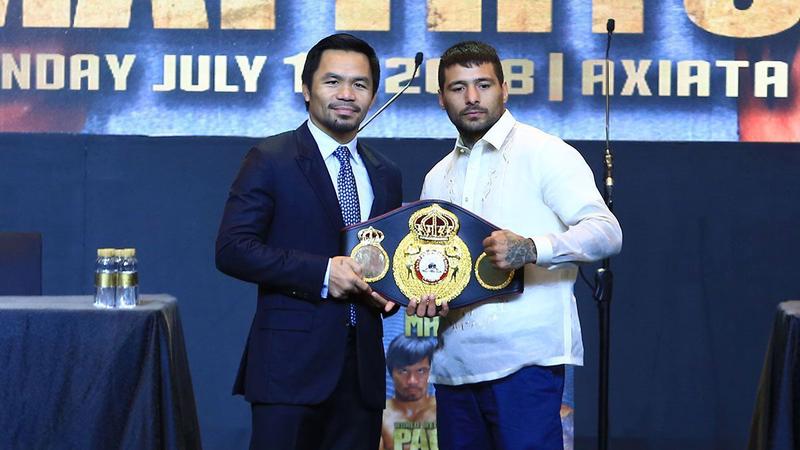 Golden Boy Promotions founder Oscar De La Hoya has announced that the WBA welterweight champion Lucas Matthysse of Argentina will be defending the eight-man world champion Manny Pacquiao of the Philippines on July 15 in Kuala Lumpur, Malaysia.
Dela Hoya clarified that the Top Rank boss Bob Arum is unlikely to believe that it is possible to cancel the championship because Matthysse is ready for Pacquiao's fight.
"I read comments on Bob Arum taking about Lucas Matthysse, look. We have a fight with Pacquiao coming up within three weeks, " said Dela Hoya at Boxingscene.com. "He's looking strong, he's looking great, looking forward to it and fight is full steam ahead. We have a fight. "
"I feel very, very confident the fight is going to happen, let's put it that way," De La Hoya clarified. "I can not give you specific details of our deal but I feel very, very confident it's going to happen."
Dela Hoya added that he would be going early in Malaysia to help Pacquiao's promotion in the fight.
"I might be there for about ten days, I want to go out there and help Manny promote and do my rounds in Malaysia," added Dela Hoya. "I have my plane tickets already. So we're set to go, we have a fight. "