This is my entry for @pete freaky Friday contest this time we are x-raying on boxing. The contest is open to both newbie and old user to enter through the link below.

https://scorum.com/en-us/boxing/@pete/freaky-friday-february-15-2019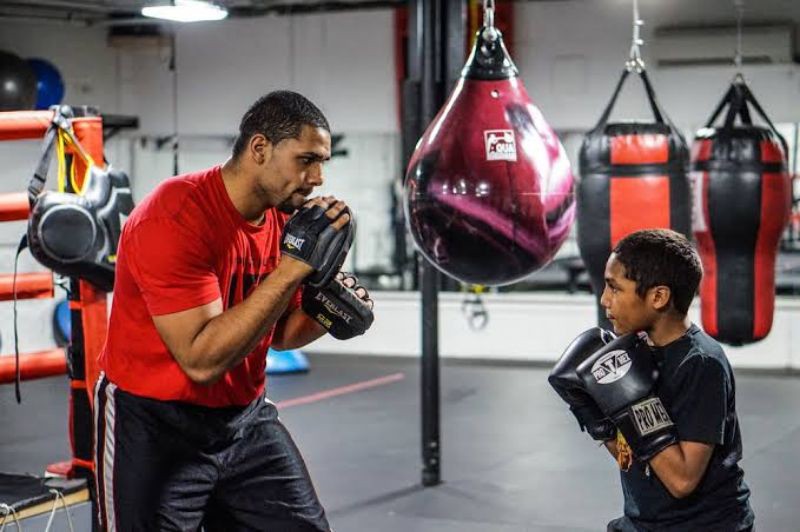 After Second World War in 1945 we relocated from Germany to America to find greener pasture as well further my education. Dad's elder brother had made arrangements for our arrival, so it was really easy for us to adapt to live in America. One summer, my dad had sent me to Germany to see my grandparents after 20 years as much as I can remember. So, it was my not habit to visit home for God knows why. Well, I had a lot of friends to spend the holidays with and dad didn't talk much about home except when I inquired.
While in college, I enrolled into the boxing class, my uncle who had amateur experience as a boxer had identified that I have the features to make a successful fighter due to my huge size as well as my height. In fact, our family were known for tallness but before now, dad had been taking me to his boxers friends; Sir Jo's house since I was 7 to watch him train. From there, I picked interest in boxing and most time sir Jo will take me on training sections during the weekends.
it was during my time at Jo's training some of the rules of the game were previewed for me in some minutes before I stepped into ring with him. My dad in one of the days he dropped me by at sir Jo's place as I was leaving the car walked up to me to chip in something I will forever remember, ''I trust you son''. We waved goodbye to be seen in the evening.
You must not hit him blow the belt, bit, push, headbutt or kick your opponent as this can cause you some warnings from the referee and probably sanctions.
While holding the rope, you are prohibited to throw punches at your opponent
Don't hit your opponent with an open glove; the inside of your hand or the back or side of your hand. Hitting you opponent with the forearm, shoulder, elbow is not allowed.
Whenever you get a knock down, you must leave to a neutral corner for the referee to take his count and when you opponent is down, you must not hit him until he is standing to his two feet.
it was why in Germany with grand pa that one day he told me he was going to watch a boxing match. According to granny, grand pa loves boxing so much that he had been spending large part of his pension watching some high profile matches. His spending was giving her too much concern but there was nothing she could do about it.Anyway, I had followed grand pa to watch a fight in our home town when we met a promoter of best boxer at the moment. He came to spy if the winner of that match can face his client when dad walked up to him.
''Hi Jammy, can you remember me'' grand pa said
''Why not mate'' the middle aged man on his black and white suit shouted.
''How time flies'' he said
''Lovely to see you again'' grand pa
We were both in the same unit in the military and Marcus was such a good friend of mine and now a promoter for Makon and this is my grand son Luiz; he is professional boxer too based in the US. The man smiled after such a wonderful introduction.
''How are you doing kid and what's your name'' the man asked
''I'm Cross sir'' I replied with a smile. i knew the name will ring a bell in his ear.
''Cross, the US Champion? You are doing a great job.
''I will like him to have a match with Makon your client. this may sound ridiculous but I bet you mate that my grand son here will surprise you'' my grand pa pleaded with him.
''I will not declined your offer after a very long time, just considered it done'' he replied. I walked out from them as they continued their discussion. both men were laughing throughout their stay until we cam back that day. while at home grand pa told me his life experience in the boxing ring as a soldier and how he will like me to face the undisputed champion. he made me understand that there in nothing bad in trying and every thing wrong in not trying. That was a the biggest mistake he made when fear made him not to challenge for glory with the big boxers that time.
I accepted the offer because it will give me an opportunity to try by ability in the center stage. all preparations went as planed and the fight was fixed in UK. So, I went back to US to prepared and two days to the fight, grand pa with dad joined visited me in my hotel room. That was all I needed.
A tall fair lady in on bum short cat walked out displaying as much body movement that can cause an increase in one's sex hormone. Well, sometimes I had imagined if those things were really necessary considering the fact that some under age children might be watching match but it is all part of the entertainment. That's was none of my business as I was much concentrated in the devil I was to face on a freaky Friday. The young lady in her late 20's walked around the ring displaying the placard of the first round match and left the ring.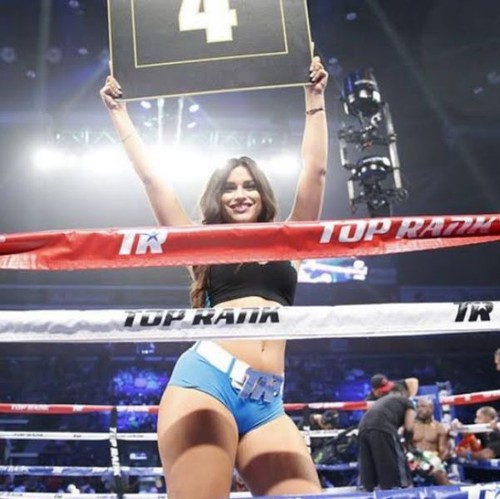 Immediately the referee took the center stage and signal us to come out. It is a traditional no matter the feud that before any match that boxers must shake each other either by hugging each other or exchanging a knuckle with their gloves. So, I walked towards the center from where l have been jumping to keep my agidity and consciousness up. At the center was a round red carpet, here we stood side by side as the announce carried out his function which remains of part or rather sound I have to hear about the Beast.

"standing before you ladies and gentlemen standing before you is The Beast; the undisputed five times Heavy Weight Champion, weighing 233 pounds and yet to be defeated in his 42 professional matches with amazing 36 knock outs" This introduction was quite intimidating not only to me but I believe was the only thing Mikon needed to defeat his opponents. Any boxer who squared up with him had freaking out before the 5 round and those who manage to reach the 9th or 10th round had done so by running around the ring.
Well, the person I was meant to face was German national who hard trained all his life from the age of 14 as boxer. He has seen everything in boxing and was just taking opponent out for glory sake. This was a man that defeated the 5 times reigning champions on all five occasions they have met to assume a supreme reign of the ring which gave him the nickname "Lord of the Ring" for those wants to be fair but the brutal fans prefer to call him "The Beast"
Before the match, l had taken enough time to study all 42 Makon's as well as 36 knock outs. When that wasn't enough for me, my promoter had sent a spy to Makon's home state of Leipzig who came back with a report that later became my weapon. The spy had told me that Makon had left his wife and children for some few years now and had not visited them for whatsoever reason. He informed us that he interviewed her daughter in school who made a shocking confession to him. So, l took that information to heart and waited for when to us it.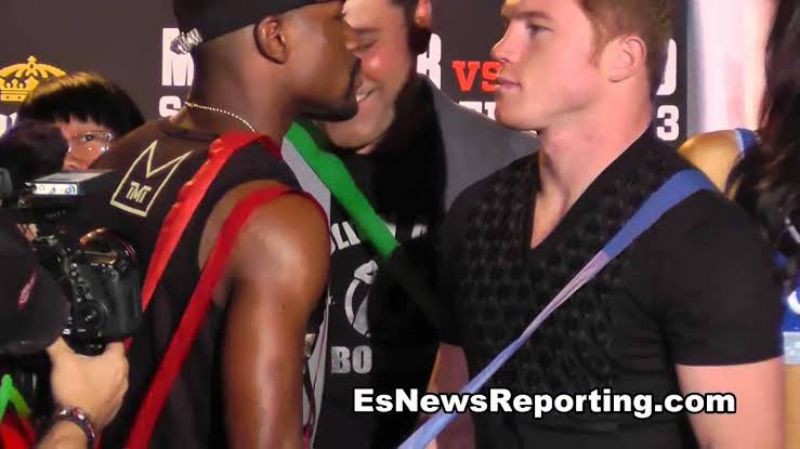 So, it was my turn to be announce. Ladies and gentlemen, taking Makon to night is Steve. He weigh 209 pounds from the America military with 7 lockouts form his unbeaten 21 professional matches" Well, the cheer from the crown was not encouraging which signal everyone that its going to be a mere formality match. However, l kept encouraging myself while holding my game plan to heart.
There are 12 rounds in a match which last for 3 minutes each. After each round, not he boxer goes to the stand to get some rest, medical attention and advise from the coach.
As expected the first round proceeded normally with both of us trying to understand each others game. We ended the first round without making much point even though he made some few points. I recall him given a hit on check with little impact. The second round came till we found ourselves in the fifth round.
Many before the match had predicted that I will not survive beyond the fifth round and there were stakes on that running into thousands of dollars. In fact, the biggest winner of the night was a man who had pulled out his savings to stake that l will survive beyond the stipulated fifth round. Well, l will tell you much about him later on.
Some the round was the stage I was meant to be taken out by knock out and this was visible how Makon was attacking me. It seems he was playing the card of the audience who has some bulk of their cash at stake. I attached me continuously and was at the verge of blowing my head of when the bell rang. Ya, l must admit that round was my biggest nightmare in boxing. I was thrown out of balance and full of fear. My heart beats relentlessly for rest.
Makon had tactically cage me in a corner of the ring. He was so much good with both hands and any side I choosed to escape, l will definitely fall on on one of his trap and attacking him was to get an upper cut. So, l succumbed to defending my face. He gave a super man much on my stomach that l lost defence of my face. Then l received three heavy punches in quick succession that left me staggered for few seconds. I had just ran out of the tight corner when Makon was surging towards me to take me out when the bell sounded. There were visible frustration on Makon's face, he has failed in his 21th game not to win my knock out.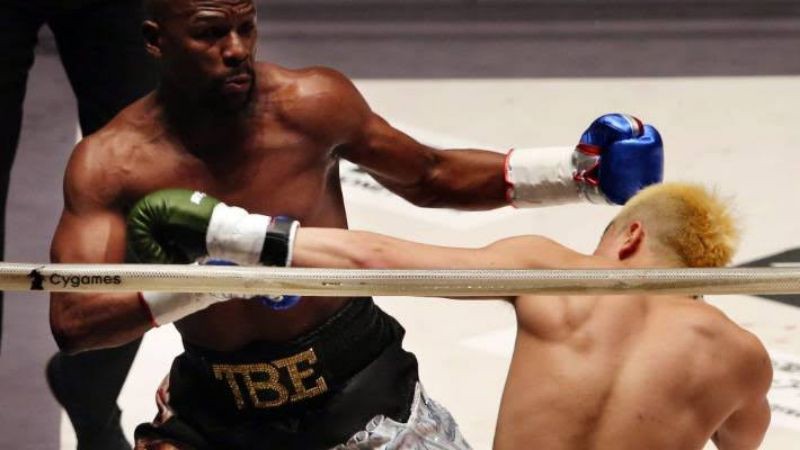 As I was taking my medication, my coach told me that he has never seen Makon so angry in all his matches like this before. Before now, he keeps his head cool and concentrate on his game to deal with opponent but this time he seems to be losing focus and that l should irritate him de more, probably l might have an opportunity. So, the sixth round ended without with some tactics from but I escaped all this trapes. He was already winning by win margin should the game stop and l was showing any sign of fighting back. When the sixth round bell rang, l match up to Makon to huge him before we headed to our various corner. I hugged him and close to his ear l say "Why have you not seen your daughter"
He was very shocked to hear that, with the range in his eyes I smiled at him an left. Throughout his rest, l kept l close eyes contact with him and the thought of what l told him was taking toll on him. I saw he became demoralize as the time ticks as we squared up for the seventh round. I found my energy each I steer into his eyes because he has started making less eyes contact with me. This continues till the 12th round. By then, I have made much punches as the crowd began to wonder what has gone wrong with Makon. As the clocks ticks, Makon broke down is tears. He fell down and was setting in the middle or the ring. Only me would explain what has gone wrong with Makon.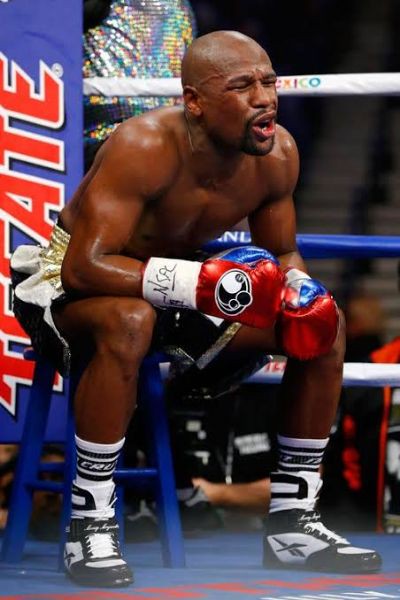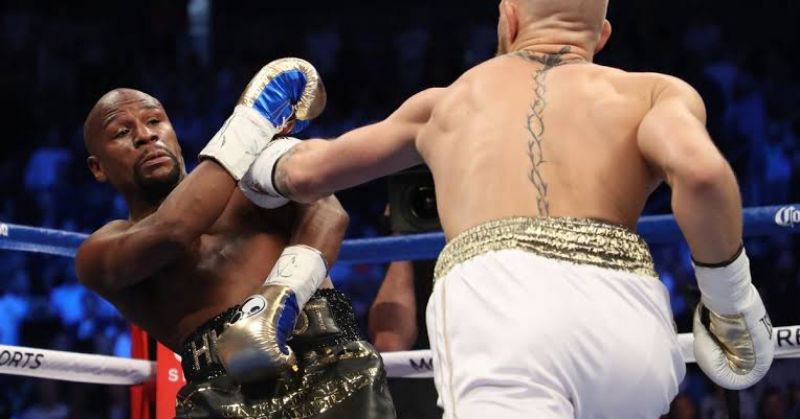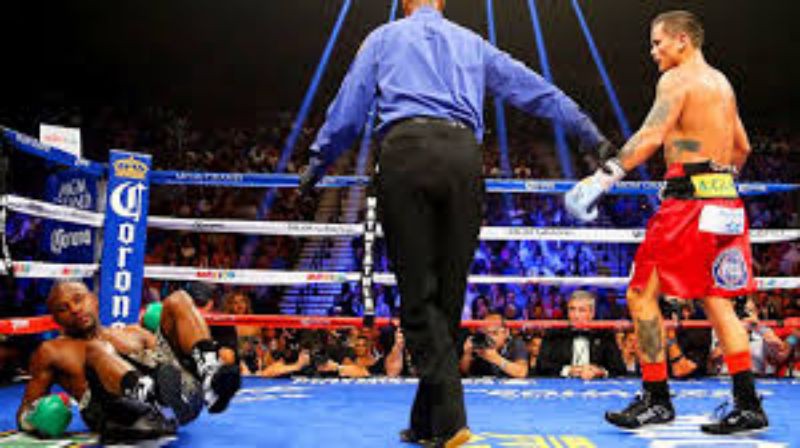 I went to Makon, picked him up and began to apologize to him. He had left his wife and their little child about 7 years ago in US after she caught him cheating on her. ever since that incident, Makon never had the gods to visit them despite all his fame and wealth. I ended up winning makon that night even though I knew I wouldn't have won him without banking on his marital life. Well, the good thing about the whole event was that, grand pa was the only person that staked that I will win Makon and so won about $110, 000 to enjoy his retirement.