Hi everyone, may I patronize the boxing community here today. I see that unlike where my activities(you are welcome to uncover them) are commonplace this community is pretty quiet – the last post being two months ago. I hope this post is a contribution to helping bring in some "noise" here.
However, I am no total stranger here(https://scorum.com/en-us/boxing/@ogeewitty/chronicles-of-an-all-time-great-bout).
No doubt a certain Tyson Luke Fury is the cynosure of all eyes today in the boxing world. He is the 33-year-old, Manchester born, British heavyweight Champion. A giant, standing at 6ft 9in and a reach of 85 in, and of Irish descent. He is a two-time world heavyweight champion, currently holding the WBC and The Ring Magazine titles since he defeated popular, hard hitting American, Deontay Wilder, in 2020. However, he was formerly the holder of the unified WBA, IBF, WBO, IBO and The Ring Magazine titles, which he all got by defeating Ukrainian hard man, Wladimir Klitschko in 2015. His record stands at an impressive 31–1–0. So where did all the belts go if there was no loss?
Well eventhough this isn't my focus here, I can oblige to answer briefly, afterall it adds some few more content to Scorum boxing.[smiles]
After that victory against Klitschko in 2015, Fury's career halted for over two years. First it was a wrong contract with Klitschko gifting him a rematch whereas the boxing rules stipulates he must fight the mandatory challenger on ground first. His IBF title was stripped off him for that impropriety. The rematch with Klitschko never held afterall because a second thing happened to Fury–he developed severe mental health issues,plunging him into alcoholism and unsupervised drug intake. He gained extreme weight in the process and wasn't fit to fight. Consequently his belts were stripped off him one by one, including his boxing licence as UK anti-doping, found him guilty of intake of banned substances.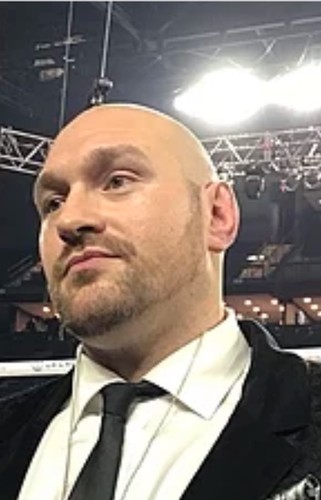 He bounced back in 2018 by getting his licence back after submitting to a dedicated treatment process, which involved religion,as he began to pray to Jesus the Christ, for help—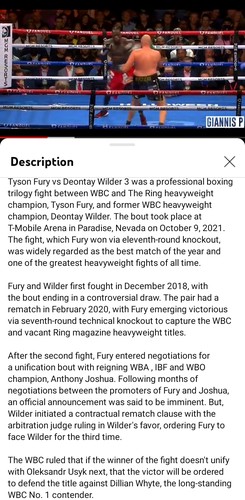 My focus in this post is Fury's in-ring personality and comparing it with his name. What his most dominant characteristic(s) is and so on. This trilogy spoken of above, is such a great showpiece of what makes Fury tick, it's such a proper material to investigate my desired focus. Since his professional debut against Bela Gyongyosi of Hungary in 2008, at the age of 20, Fury has exuded thesame ring presence. He calls himself the Gypsy King because of his rich Gypsi heritage( for example, his father was a bare-knuckled fighter who fought unlicensed for a good while before he continued as a professional. He went by the name "Gypsy" John Fury).
His rich Gypsy heritage(his side and his wife's) is one of fighting men and that is why Tyson calls himself the Gypsy Warrior. To this extent the name "The Gypsy King" embodies his most dominant characteristic in the ring?
What is that characteristic? I do not think it is difficult to spot. You notice his sleek essence at times, his Muhammed Ali-esq evading of punches, his good use of his body weight to wear down opponents to submission and so on. The one I didn't mention is his never-say-die persona in the ring and it is this quality that is his bedrock and the quality that mostly shines through, especially for those who are quite knowledgeable about the sport called boxing. This quality is what I call, A WARRIOR.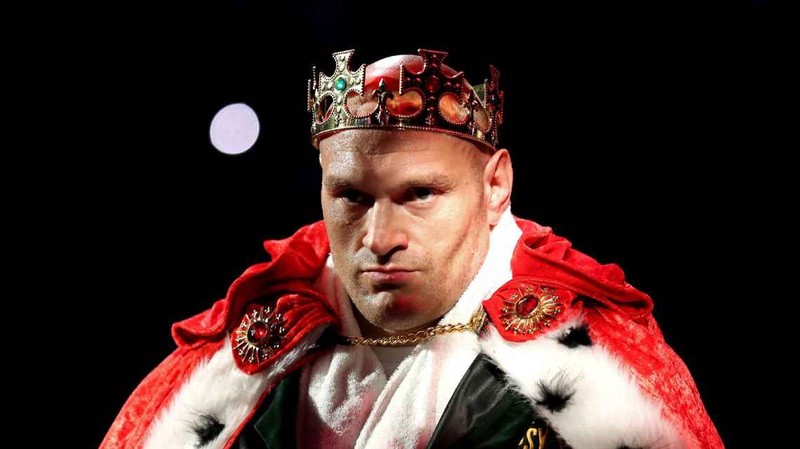 John Fury, Tyson's Dad, set the balling rolling by naming his son Tyson, after the boxing great, Mike Tyson, but that name didn't do justice to his son's personality in the ring. Even the legendary Mike Tyson, was nicknamed "Iron Mike" and it suited what he brings to the ring, such iron fist! Tyson Fury doesn't come with a dominant iron fist...."The Gypsy King" would have been it, only that a lot of folks will still need to do some research as to what the name is all about.
For easy communication he ought to be called TYSON WARRIOR as his boxing name. He indeed brings in a warrior mentality to the ring, he keeps going, he is not the hardest puncher, but he would keep ploughing on. He has the stamina to stay for long matches, he can take hard punches better than most.......he is just a warrior! I have found a name that suits him.
If you get to meet him, please tell him his name has been changed in somewhere.
Cheers