Pacquiao Wins to Broner by Unanimous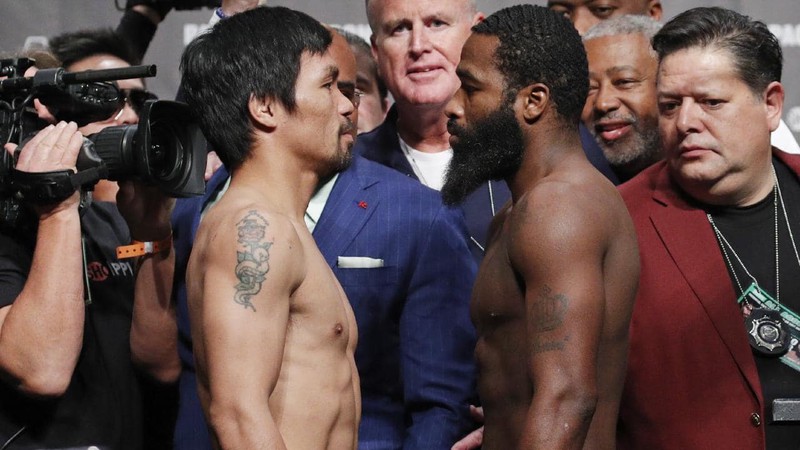 Fight of the year Manny (Pacman) Pacquiao vs Adrien (The Problem) Broner fight in Las Vegas Nevada, USA. Those two champion boxer was a different fighting stunt Pacquiao is a Southpaw and Broner is an Orthodox fighter and I noticed it similar to Mayweather stunt.
Before the battle I never say's Pacquiao wins to Broner and Broner wins to Pacquiao vice versa, because those two boxer has a different technique and skills for fighting. Yeah! We all Broner is younger than Pacquiao, he is hunger to the take the belt from Manny. The advantage of Broner to Pacquiao is the speed, but Pacquiao has so many experience to boxing, he destroy all champion in different categories.
The First Round 4
Today boxing is not like a Mike Tyson's prime a man, one punch and the first round, he can destroy the opponent in just the first round, because of his monster and destroyer punch. Pacquiao and Broner first round you can't feel the excitement, because the two boxer measure each other first before deliver punches to each other same to round two and three you can't an stunning fight.
After watching the first round 4 I saw Pacquiao deliver a heavy punches over to Broner he always used their right hand to Broner, because Pacquiao right hand is super strong and I saw Broner he always on guard and I think he wait for a moment that Pacquiao open's.
Fifth to Eight Round
Starting of round 5 I saw Pacquiao perform aggresiveness and I really like that Manny Pacquiao always lead to fight over to Broner. I think on these round he both knew how to fight each other and he both knew what tactics they used Pacquiao on offensive fight and Broner on defensive fight.
On round 6 Broner deliver a one and two heavy combination punches to Pacquiao and I think he leads on this round. On round seven Manny Pacquiao trap Broner on the corner and he deliver more heavy punches that's why Broner start to grab and hug Pacquiao I think he start to feel the pain of Pacquiao punches.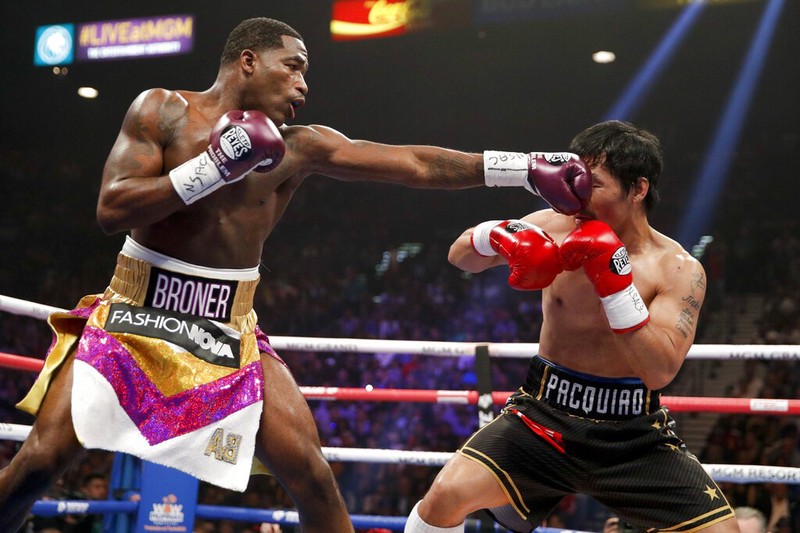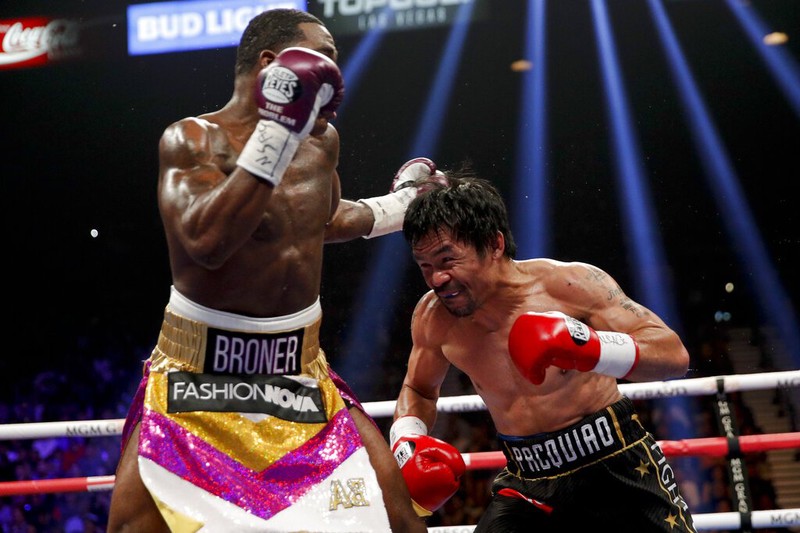 The End of Round 9 to Round 12
In the last 30 seconds of round nine Pacquiao gave strong punch under Broner's chains and I think Broner feel the strong of Manny's punch that's why he use the roof to don't pull down and Pacquiao deliver heavy with speed punches on a Broner's face I thought Broner pull down, but luckily he still standing and save by the bell lol!.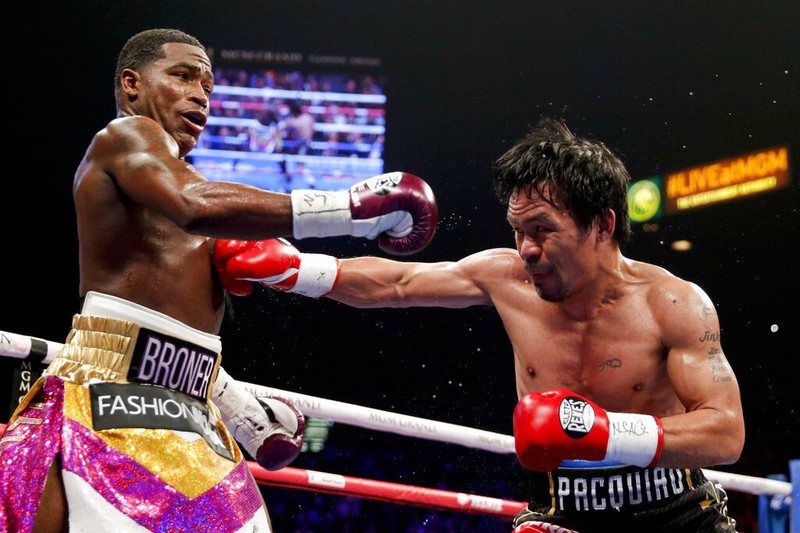 You can't see an stunning fight on round 10 as always Pacquiao lead the fight and delivery more punches to Broner and Broner always on guard he deliver punch to many, but not so many and not super strong. The round number eleven is done and I saw Broner he used the whole ring to run and to delivery punches to Pacquiao and I think he get the round eleven.
The final round the two boxer deliver punches to each other, but I think Broner choose to run on last ten seconds. After all of rounds you can't see a knock down, but as always Pacquiao perform a clean fight and when the bell rings Pacquiao go to the corner and start praying, he is the only boxer that I know pray's before the start of the fight and after the fight.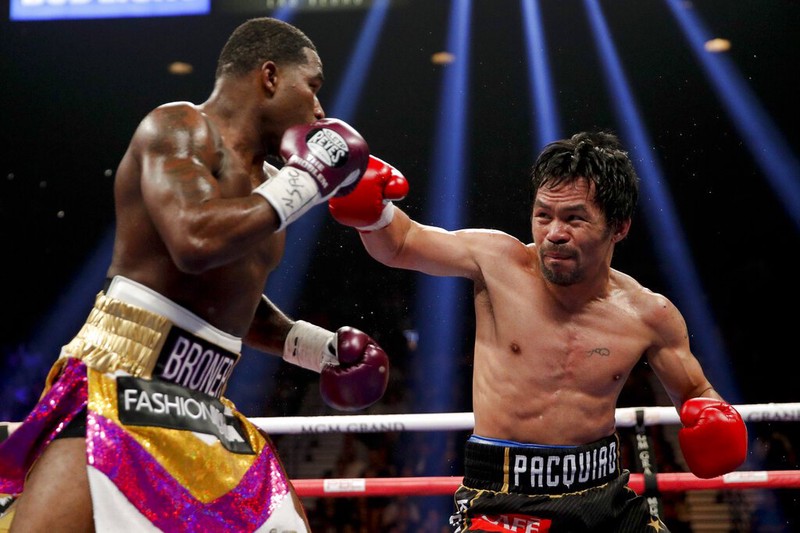 Greetings to Champ
Another victory from the pride and champ of the Philippines, from the province of Sarangani the fighting Senator you always bring the joy and hope to us you are always our champion.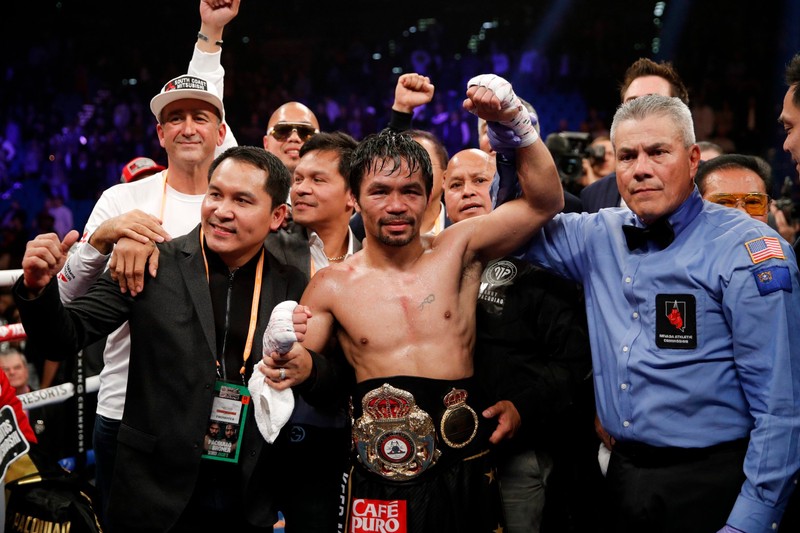 Congratulation! Manny (Pacman) Pacquiao God Bless!
Thanks for dropping by!
Follow me @toffer and read my other blog post. Have a nice day Scorum Family!