It's free agent day in the CFL!
There were reports on social media yesterday that Mike Reilly would sign with the team that originally brought him into the CFL, the B.C. Lions and today, it became official and the Lions wasted no time showing off their new franchise quarterback!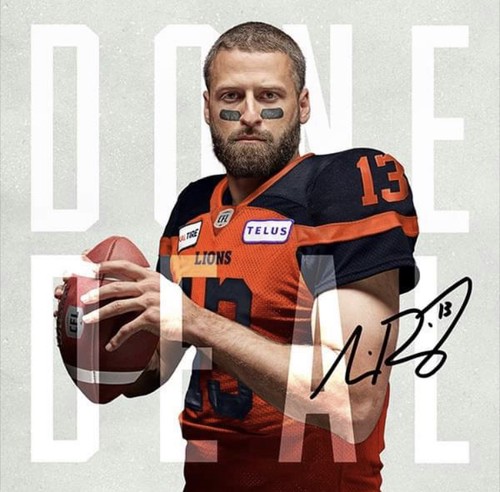 I personally wasn't convinced Reilly would leave Edmonton. The taxes are low and he was in a good position here on a CFL team that has historically been very successful, but my gut instinct now tells me he wanted to be closer to home and be around his family and friends and better weather playing under a dome in B.C. Place. I know his off-season home is in Seattle and he played college for Central Washington. Obviously, being familiar with the Vancouver area and previously playing for the Lions couldn't have hurt, either.
The Lions really haven't had a reliable stud at quarterback since Travis Lulay started to run into injury problems several years ago, which is probably the biggest reason why Wally Buono's last few years as Lions coach and g.m. were very forgettable. The B.C. Lions couldn't really afford to develop a young quarterback into a starter over the course of 2-3 years.
Clearly, the plan for Lions g.m. Ed Hervey is to win and win now. As a fan, I love the sounds of that! I'm looking forward to seeing what new Lions head coach DeVone Claybrooks can do with a franchise quarterback like Mike Reilly.
Stand tight, my fellow Lions fans! I have the feeling it'll be a good year!