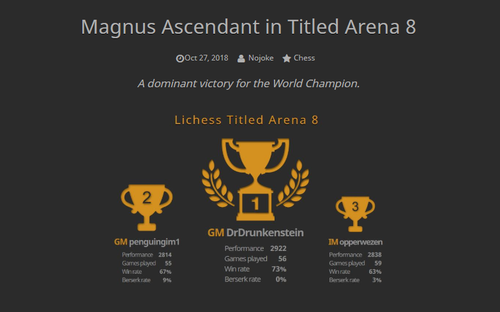 Before the much-awaited FIDE World Chess Championship Match on November 9th, GM Magnus Carlsen, alias DrDrunkenstein, won the Lichess Titled Arena 8, a 2-hour rated 1+0 Bullet tournament event held last October 27.
In one of his games, with only 16 seconds left, DrDrunkenstein, playing black, made his fancy but spectacular move against GM Zhigalko_Sergei's white. Here's a screenshot: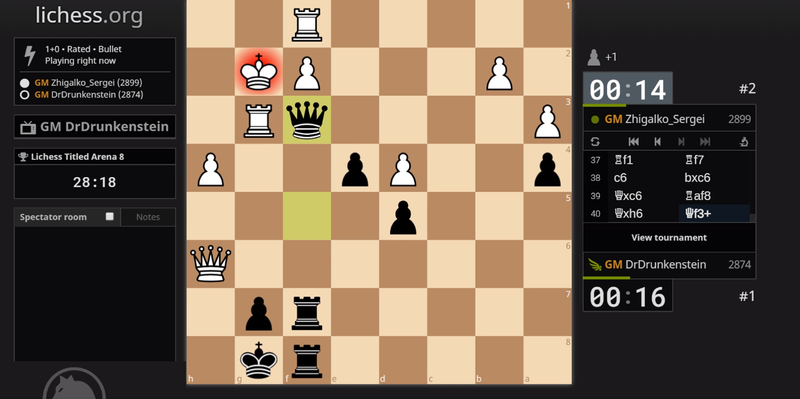 If you're interested, you can visit GM Magnus Carlsen's Lichess profile and study his games anytime.