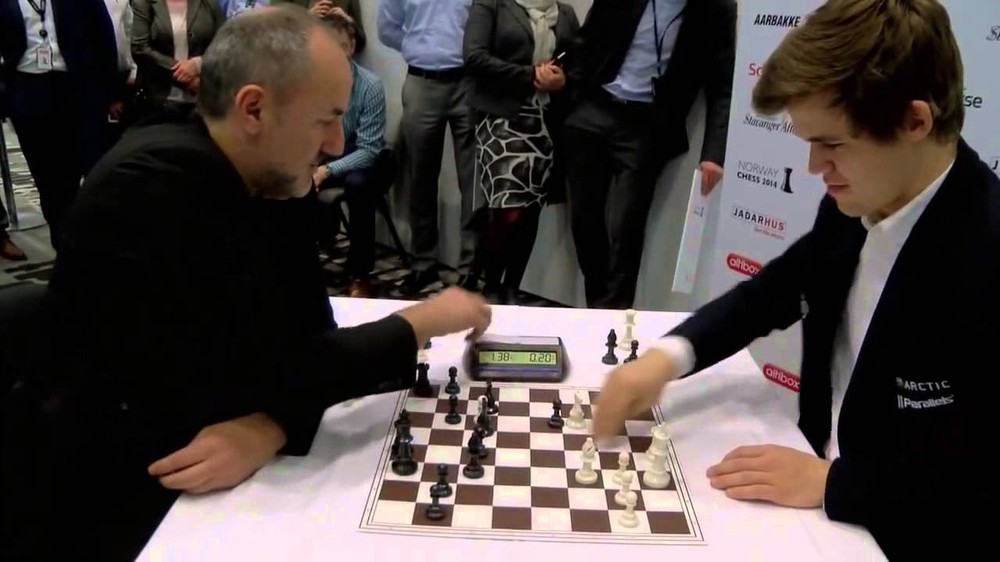 The game of chess is a very interesting and passionate sport, I am a lover of chess and I am continually playing, sometimes I have had to lose with excellent players and from those games I have learned a lot.
We are going to analyze a game of chess between the excellent player @Emin0606 who has an ELO of 1561, playing with white and me @elprofe62 with an ELO of 1548 playing with the black pieces.
It is not the same to play with the white pieces as with the black ones; since playing with white you have the offensive of the game, while with black you have the defense of the game.
White: @Emin0606
Black: @elprofe62
1.- e4 ...... .e5
Start with a very traditional play
2.- Nf3 ... ..Cc6
3.- Ab5 ... Ac5
4.- AxC6 ... dxc6
White starts with a strong offensive.
5.- d3 ...... f6
6.- a3 ... ..Ag4
7.- h3 ... ..Ah5
8.- b4 ... .Ad4
9.- Ta2 ... c5 ????
I locked myself in my own bishop
10.- c3 ... F5
11.- cxd4 ... .fxe4
12.- dxe4 ... cxd4
13.- Da4 ± ... c6
14.- Nxe5 ... Nf6
15.- f4 ... .Dh4 ±
16.- Rf1 ... Ce7
17.- b5 ... O-O
18.- bxc6 ... Rxf4 ±
Good sacrifice move
19.- Axf4 ... .Dxf4 check
20.- Tf2 ... Qxe5
It was better Dc1 checkmate in 2 moves
21.- cxb7 ... Tb8
22.- Dxa7 ... Db5 ±
23.- Rg1 ... Dxb1 ±
24.- Rh2 ... Dxb7
25.- Dxd4..... Dc7 ±
Dxb7 was preferable, since White has material advantage
26.-. g3 ...... Tb3
27.-. Tg1 ... Tc3
28.- Rh1 ... Af3 ±
29.- Rh2 ... Tc2
30.-Tf1 ... Ng6
31.- Rg1 ... Dxg3 check
32.- Tg2 ... Dxg2 checkmate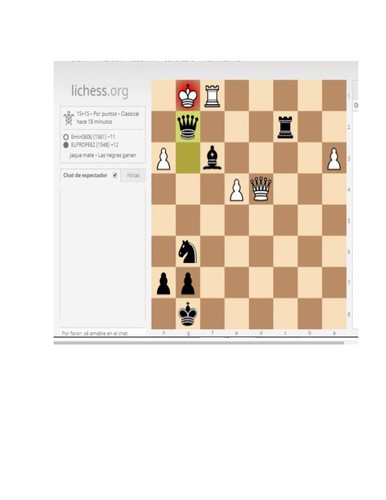 And blacks (@ elprofe62) win an excellent match
What do you think of this excellent game? I want to know what you think about this game in order to improve my level of chess